Lasagna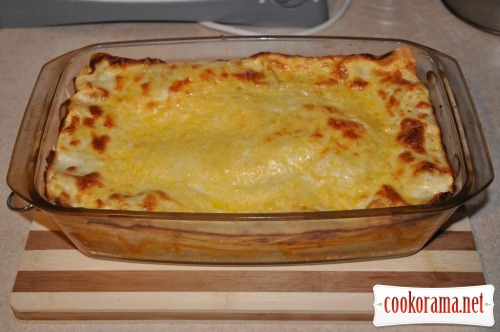 Ingridients
Sauce "Béchamel"
50 g.
50 g.
50 g.
Stuffing type Bolognese
1 шт.
1 шт.
2 шт.
2 шт.
500 g.
60 g.
Ingridients
175 g.
250 g.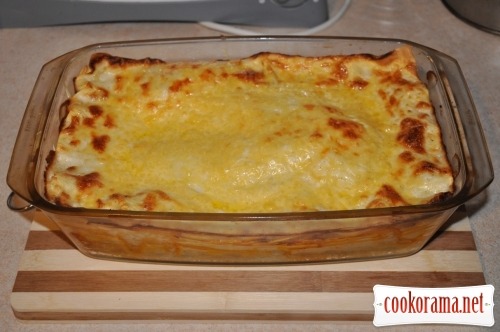 I love lasagna very much, that`s why share with you

Preparation
Prepare the sauce «Béchamel»:
In cold milk add the flour and spices, stir to flour dissolved, add the butter and put on the fire, stirring constantly. Bring to a boil (but do not boil) and set aside. The sauce goes homogeneous and dense. So good is it because the flour is added to cold milk!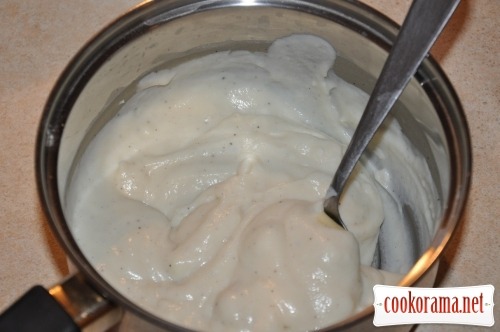 Prepare stuffing type Bolognese:
With oil saute onions, add grated carrots, then sliced pepper, then minced meat and tomatoes, dressed with tomato paste, spices (oregano, salt and pepper). If mushrooms are available, it would be good to add them to the stuffing during cooking. In this lasagna I did not add mushrooms.
Lasagna sheets dipped in boiling salted water for 2-3 minutes, for dough to become elastic.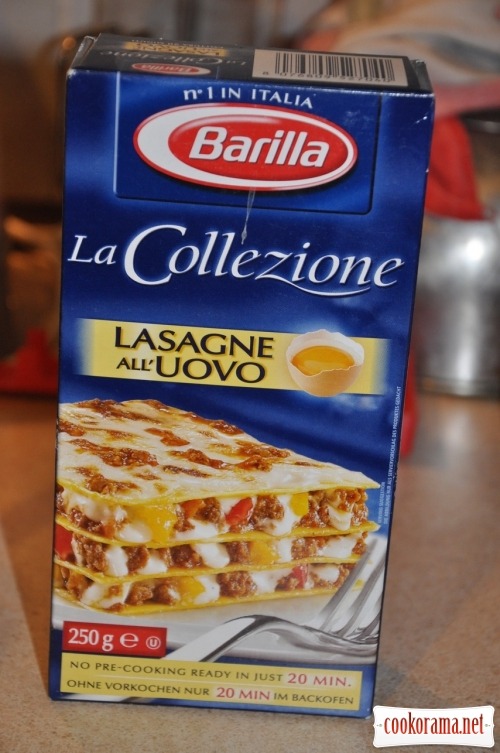 In baking dish put half the sauce «béchamel», put lasagna sheets, then the filling, then lasagna sheets and so on duty. On the top layer of lasagna pour sauce «béchamel» and add grated cheese.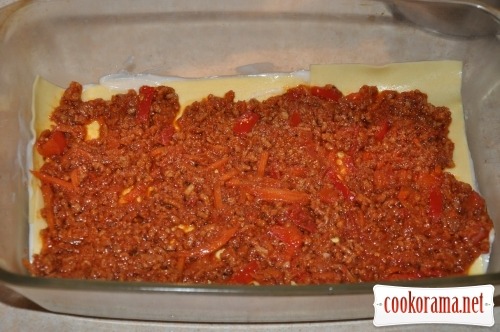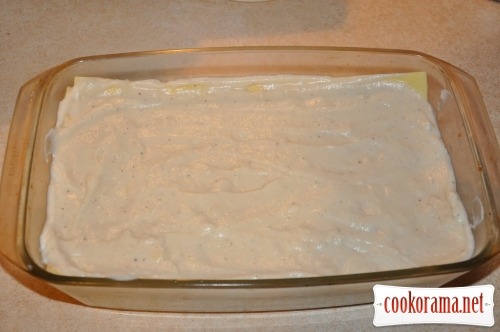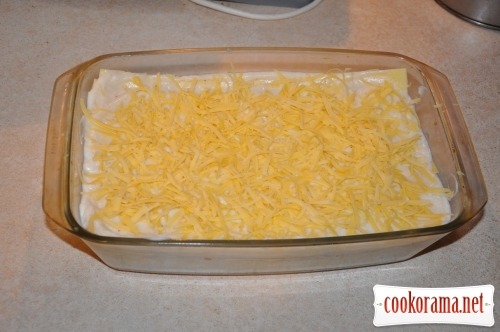 Bake in the oven for 20 minutes (at a temperature of 180-200 degrees).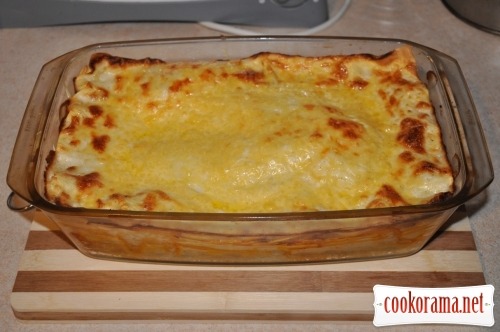 Lasagna is ready! Bon appetit!