Oat pancakes with apples
Ingridients
250 g.
500 ml
2 шт.
1-2 spoon
1-2 spoon
For health pancakes with oatmeal flour is much more useful than pancakes with wheat flour. Moreover, they are also delicious! Oat flour can be bought in the store or by using a blender to grind oatmeal and then if desired also sift it. Oat pancakes are equally tasty sweet and savory. Serve them to the table with your favorite fillings: jam, sour cream, condensed milk, butter, eggs, minced meat, cheese, etc… Or with apples, as I have today.

Preparation
1. Stir and lightly whisk eggs with sugar and salt.
2. Pour milk, stir it.
3. Pour to flour egg-milk mixture and stir so that the dough has not clumps.
4. In 10 min you can start baking pancakes.
5. Yoi can oil pan with a brush / a piece of potato or onion before each pancake or pour oil directly into the dough.
Fry pancakes on both sides, pouring in a frying pan portion of oatmeal dough.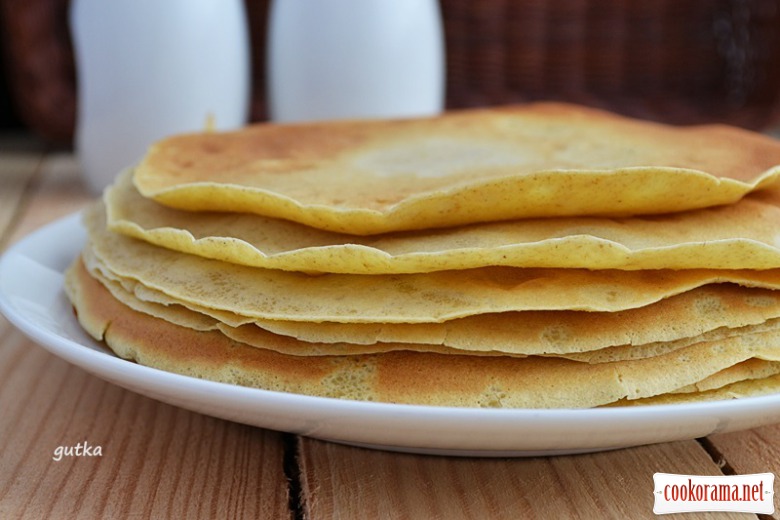 Oat pancakes are ready.
Serve with caramelized apples, cinnamon and sour cream.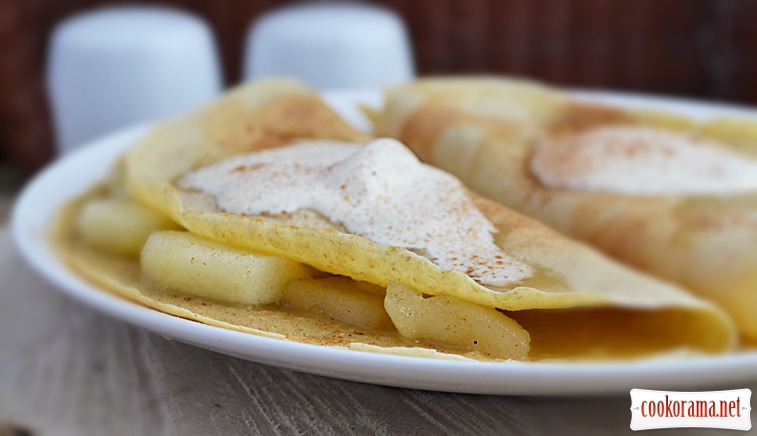 Bon Appetite!
1272

20 February 2015, 19:19