Lasagna bolognese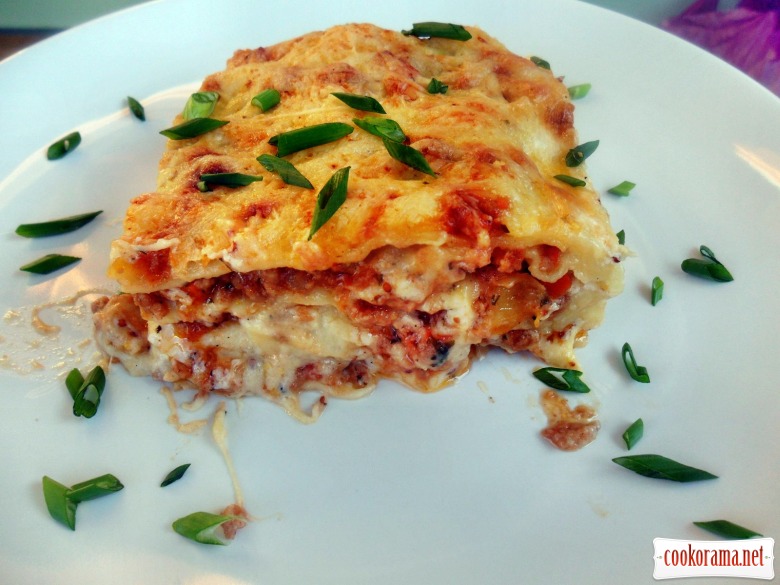 Ingridients
Lasagna sheets:
400 g.
2 шт.
100 g.
Bolognese sauce:
400 g.
2 шт.
30 g.
10 g.
0,5 шт.
0,5 шт.
1 шт.
3 шт.
80 g.
Bechamel:
400 g.
20 g.
50 g.
4 g.
30 g.
230 g.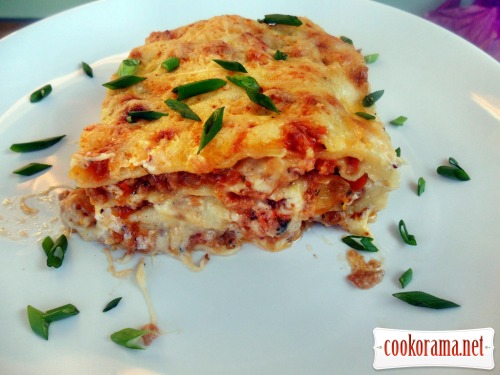 Preparation
Make lasagne sheets. To do them, prepare the dough from flour, eggs and water, knead well and leave, covered with a towel, to rest up to 30 minutes. Let's do bolognese sauce. To do this, chop all the vegetables into cubes.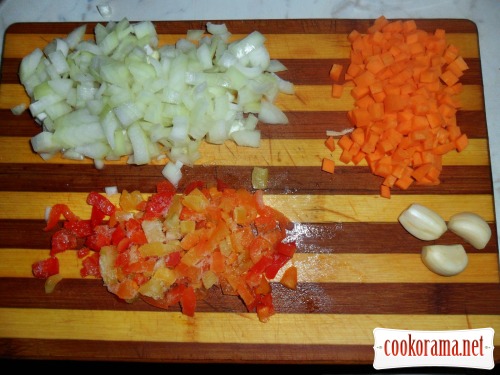 Finely chop garlic, chop finely greens, pass tomatoes through a grater, add tomato paste and provencal herbs.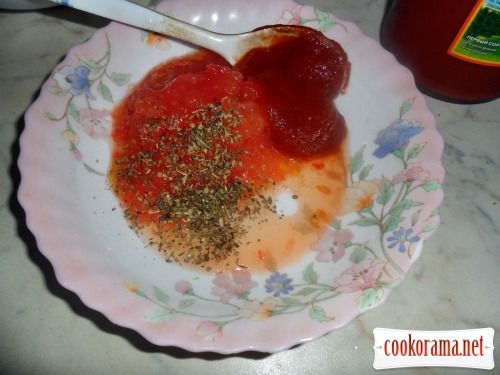 Fry vegetables over high heat for about 10 minutes, stir often. Add minced meat, garlic, mix well and fry over medium heat for 8 minutes. Add tomatoes and greens.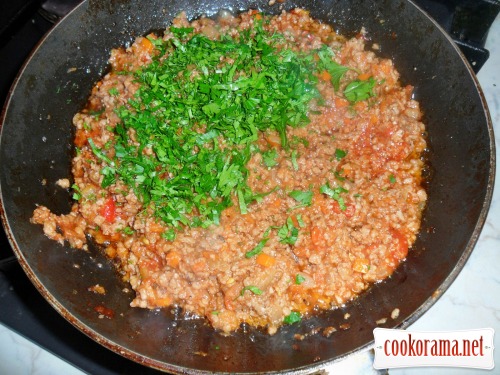 ,
After 5 minutes add wine and simmer over low heat for 10-15 minutes, remove from the heat. Go back to our dough, divide it into 6 parts, roll out each (I rolled out for my form, 15*23 cm).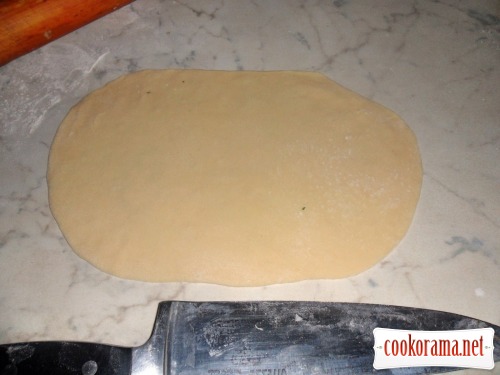 And pile to the side on each other, pouring each with a bit of flour. Make a bechamel sauce. Put butter into saucepan, melt it on low heat and add the flour.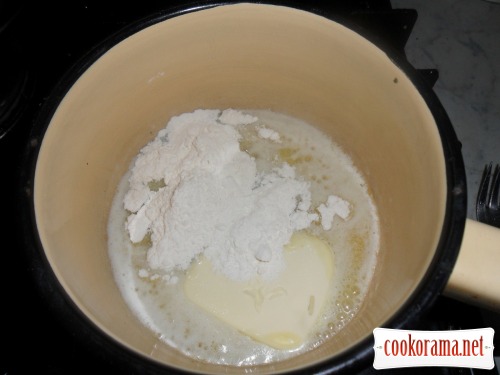 Stir thoroughly and intensively with a spoon or whisk, in a few minutes add cold milk little by little. Continuing to stir, salt, add the nutmeg and not allowing to boil remove from heat, add the grain mustard.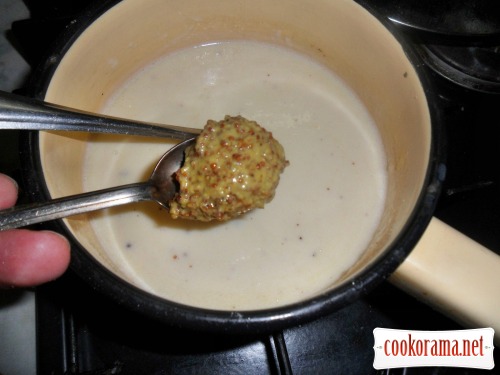 Collect lasagna. Grease the bottom of the form with butter, put a sheet of lasagna and bolognese sauce on it.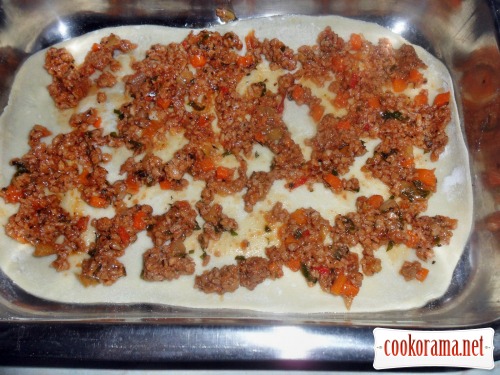 Coarsely grated cheese.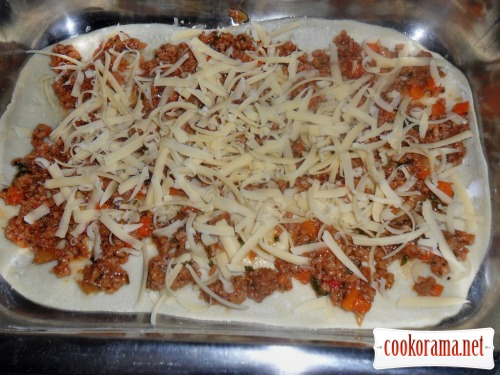 Bechamel sauce.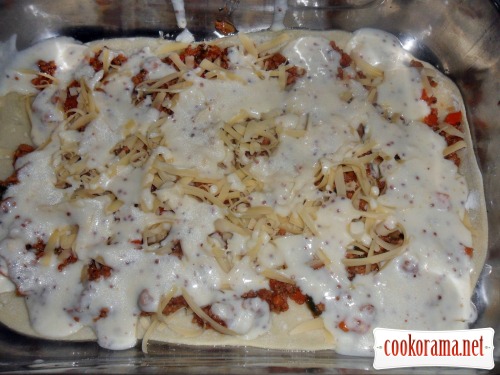 And so we repeat with each lasagna sheet, except the last upper. Put a little more of grated cheese on it and pour the bechamel sauce. Bake in preheated to 200℃ oven for 35 minutes.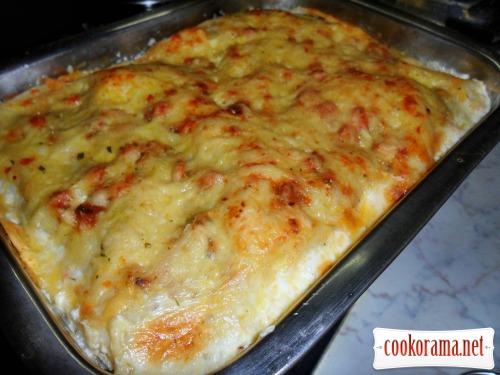 .
Bon appetite!