Patties with potatoes and buckwheat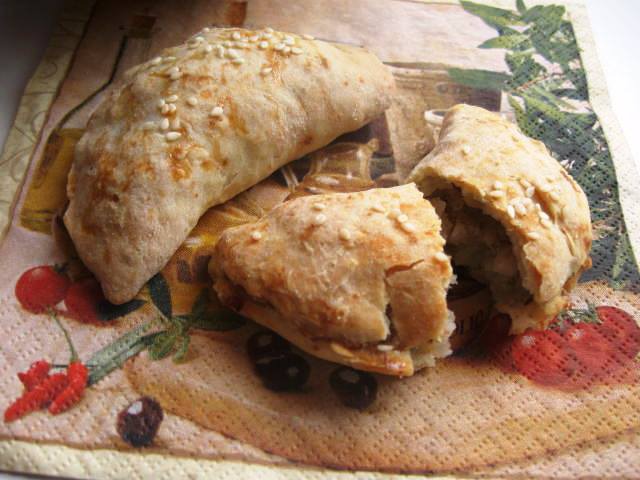 Ingridients
300 g.
1/2 tsp.
1/2 tsp.
1 spoon
8 spoon
100 g.
200 g.
1 шт.
Preparation
Add in flour salt, soda (slaked by vinegar), sour cream. Knead dough. Boil potato and buckwheat for stuffing. Mash potato well, add buckwheat, finely chopped fried onion, ground garlic to taste, greens. Stir all, salt and pepper to taste.
Cut a quarter from ready dough, roll sausage from this piece at about 3 сm thick, cut in pieces as for vareniki. Roll pieces of dough into thin circles. Put in the middle of circle not full tsp of stuffing.
Pinch the edges of patty – varenik well.
Put on greased baking sheet, or on parchment, grease with oil, if you wish sprinkle with sesame and bake for 25 min at 180℃.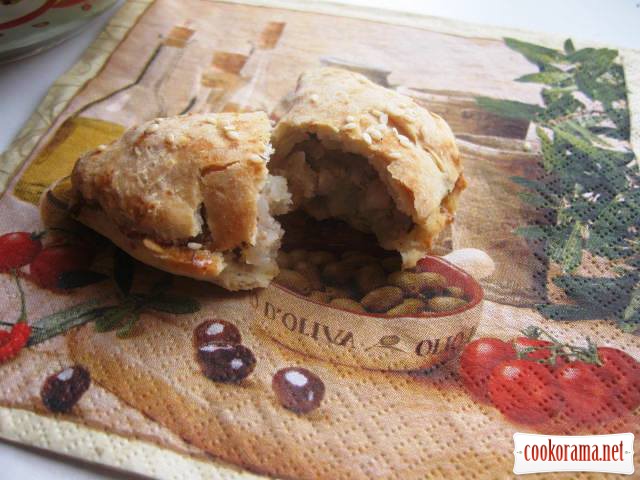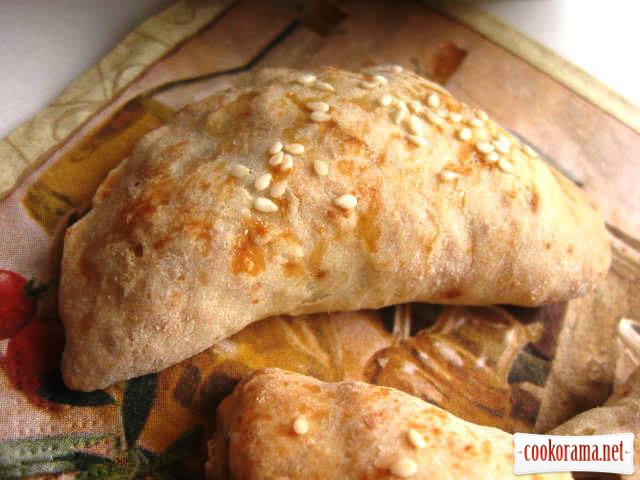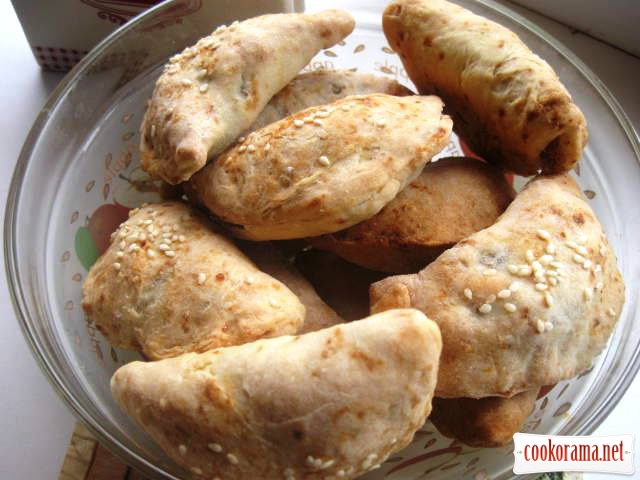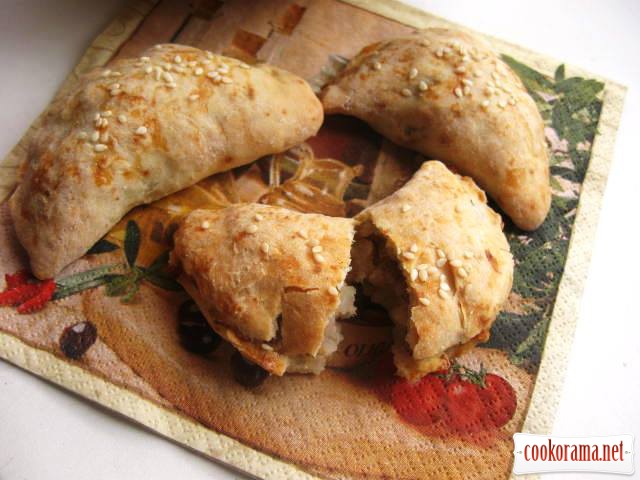 I found ther recipe of dough by Irina Chaika on the website «Dreamfood».
1993

14 March 2015, 14:30