Cookies "Nests for rabbit"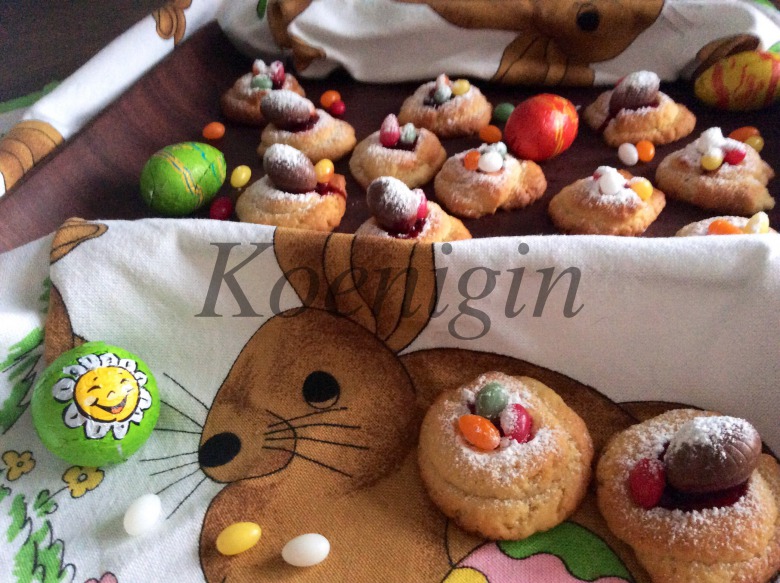 Ingridients
200 g.
60 g.
9 g.
60 ml
200 g.
According to Catholic Easter tradition Easter Hare has to find and bring Easter eggs. To help him in this difficult job, people hung easter eggs on trees in their garden or put in the yard and of course prepare delicious specialties on this subject. For example these nests, which children like a lot.

Preparation
Mix softened butter with sugar powder.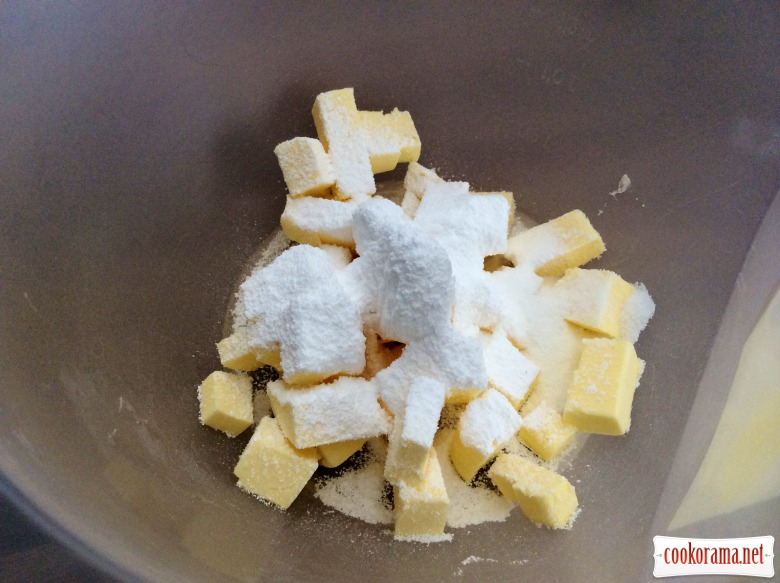 Add vanilla sugar and egg liqueur (can be replaced by cream one, but egg gives good yellow color). Liquor gives cookies an interesting structure: it is brittle and soft at the same time and got excellent flavor.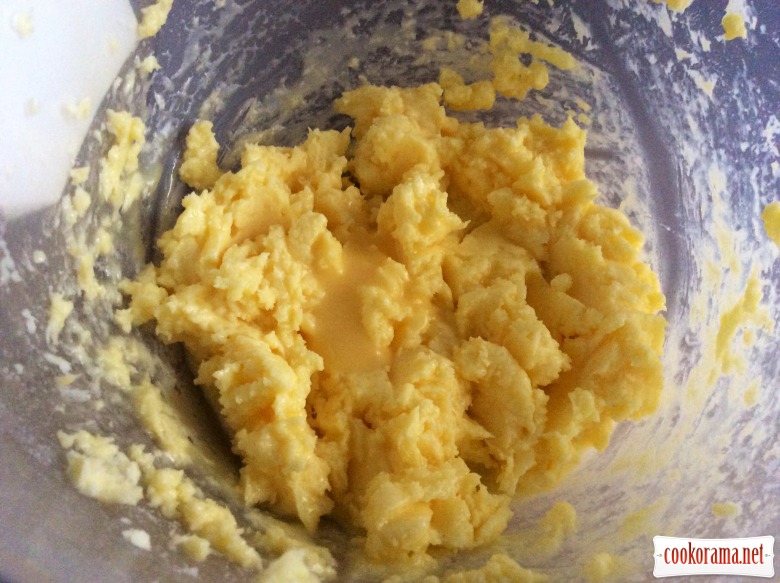 Mix again.
Add sifted flour and then knead by hands.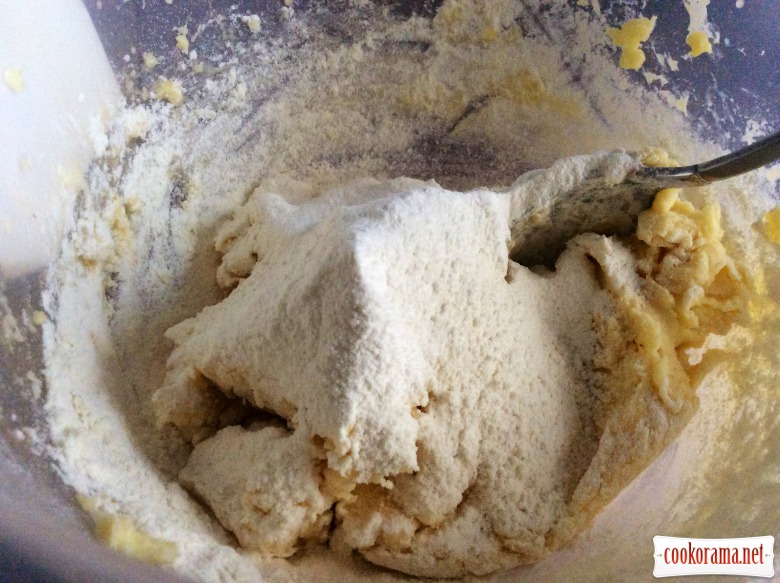 Dough should be soft, elastic and not sticky.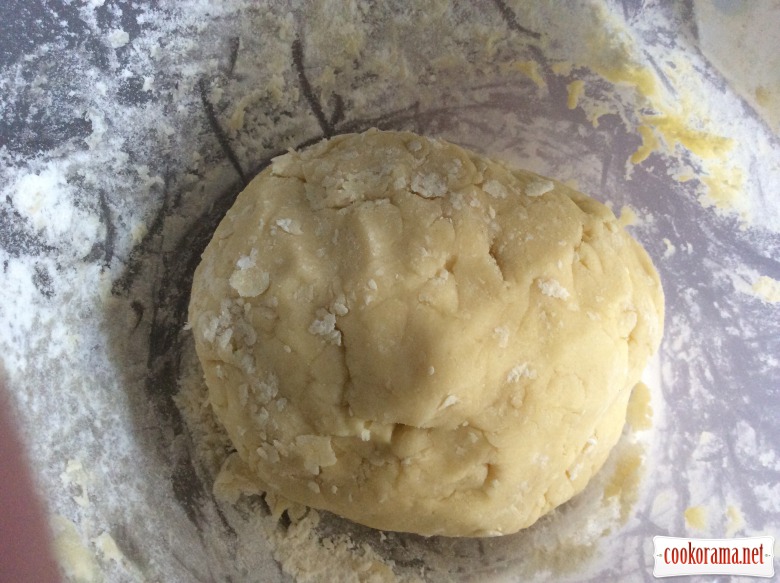 Cover baking sheet with baking paper.
Put dough in a plastic bag, cut the corner and squeeze rings in two floors.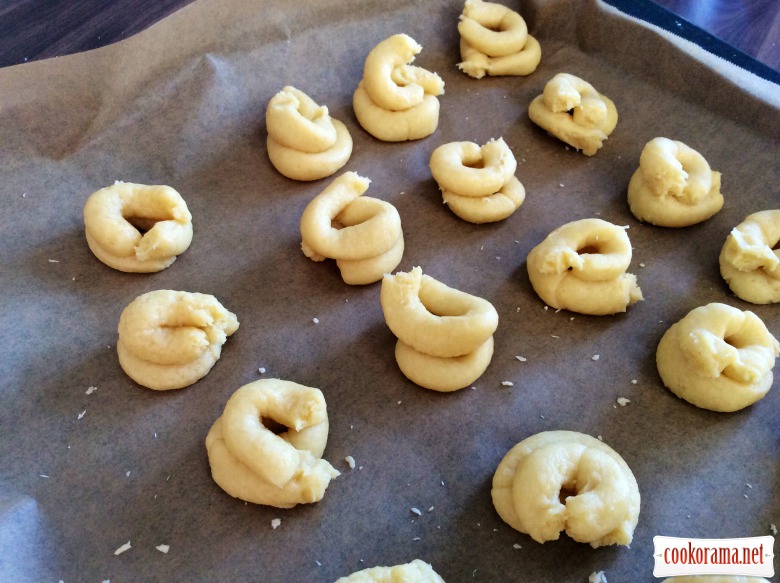 Then make recess with a teaspoon in the middle.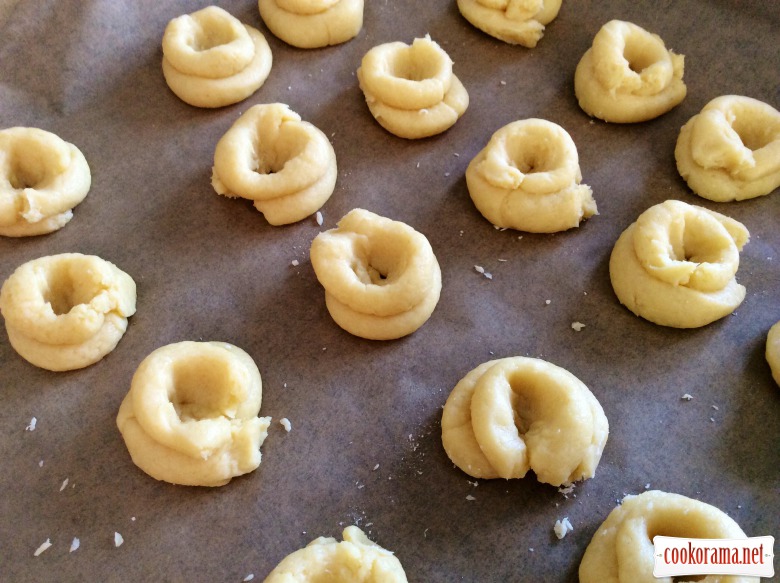 Bake in heated at 185℃ oven for about 15 min. Cookies should be of nice yellow color.
Spread ready cookies on grid, for cooling. Put some thick jam (any) in recess and decorate with chocolate or sugar eggs, if you can`t find them, replace with nuts in chocolate. Sprinkle with sugar powder. That`s all, nests are ready, you can call a rabbit.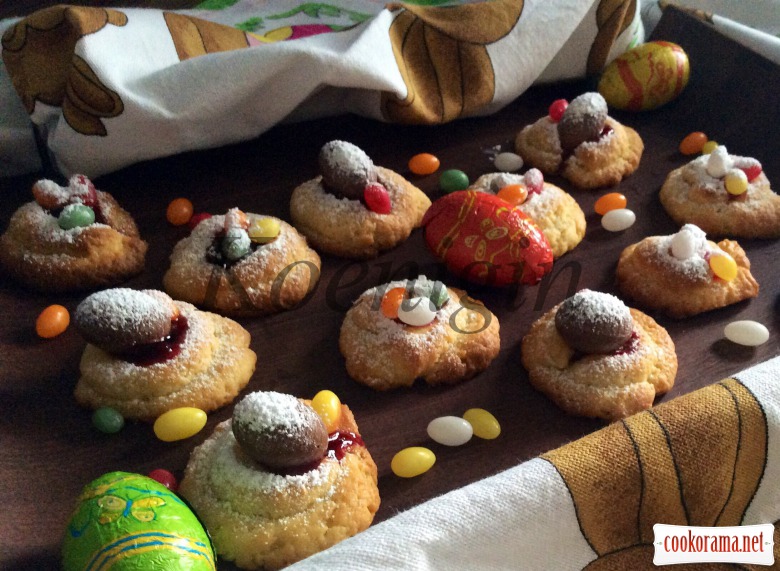 Bon Appetite!
P.S. From this amount of dough, I got 20 cookies.