Cheesecake "Three chocolates"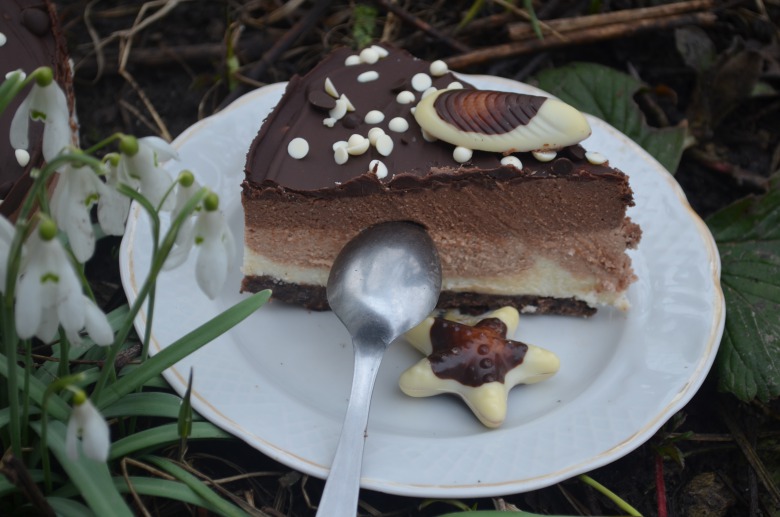 Ingridients
печиво шоколадне (я брала

200 g.
200 g.
0,5 tsp.
500 g.
3/4 glass
3/4 glass
25 g.
1,5 glass
100 g.

шоколад чорний (100 g. to fudge)

200 g.
This is the most chocolate cheesecake that I ever ate or cooked. The name «Three chocolate» indicates that there is a lot of chocolate, at least three types

, but I made out in five shades of chocolate

. And most importantly — this dessert is delicious and easy to prepare. For me, this is the perfect cake for birthday.
I used large form, size of 21 cm, I think, larger one can be taken — 24-26 сm.

Preparation
Grind cookies in blender or in a meat grinder. Add to crumbs melted butter and cinnamon — mix thoroughly. Cover form with parchment, put on it cake, tightly pressing it.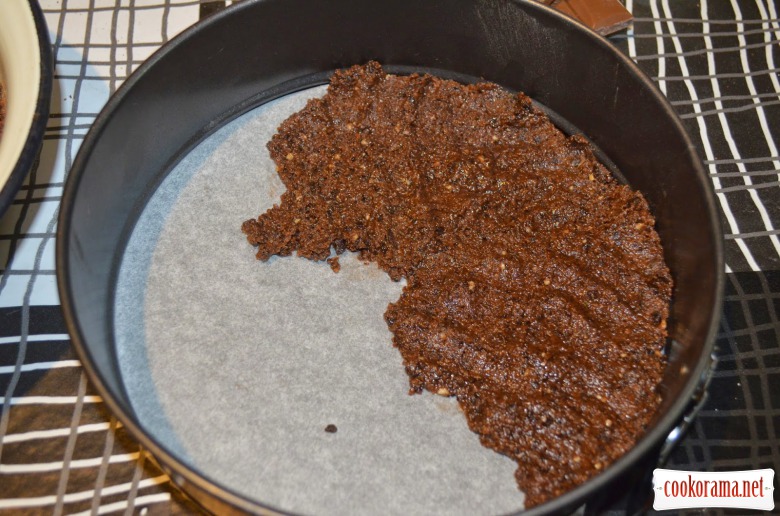 Put in the fridge for 20-30 min. Meanwhile prepare basis. Dissolve gelatin in 50 g of cold water, leave for 10 min. Then put on water bath or very low heat and stir till gelatin dilution. Not to mess with gelatin, very often I just pour it with hot water and stir until dissolved and add in stuffing.
Grind curd in blender into creamy mass with milk and sugar-powder. Divide mass in 3 parts. Separately melt each bar of chocolate. Add in one part of mass dark chocolate, in second — milk, in third — white.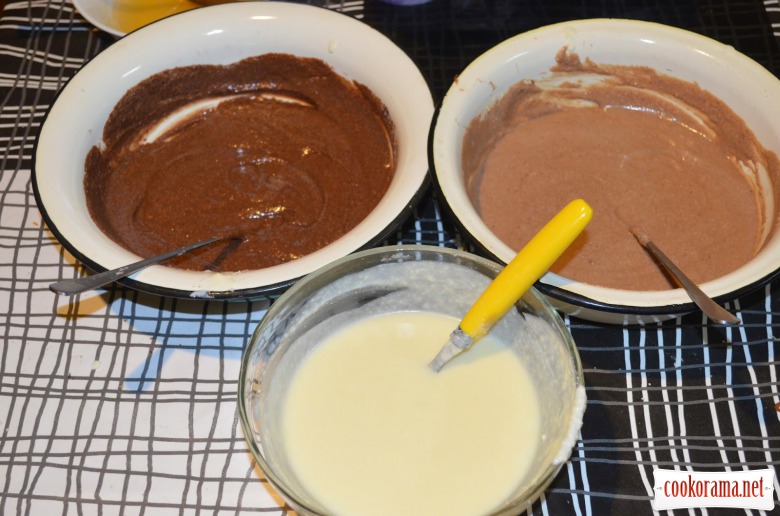 Mix cream into steep mass. Divide in 3 equal parts and add to each of layers, stir it.
The final touch — in each of the masses add 1/3 gelatin. Stir well. Put the white mass on cake.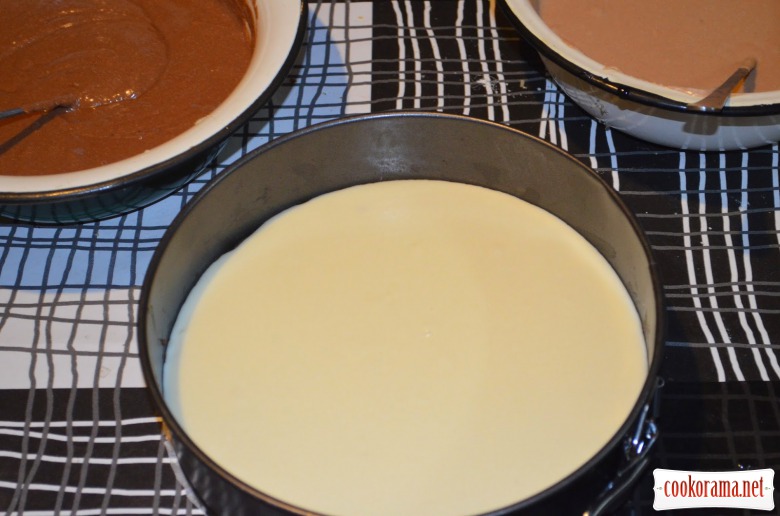 Let it cool a bit and and add milk layer…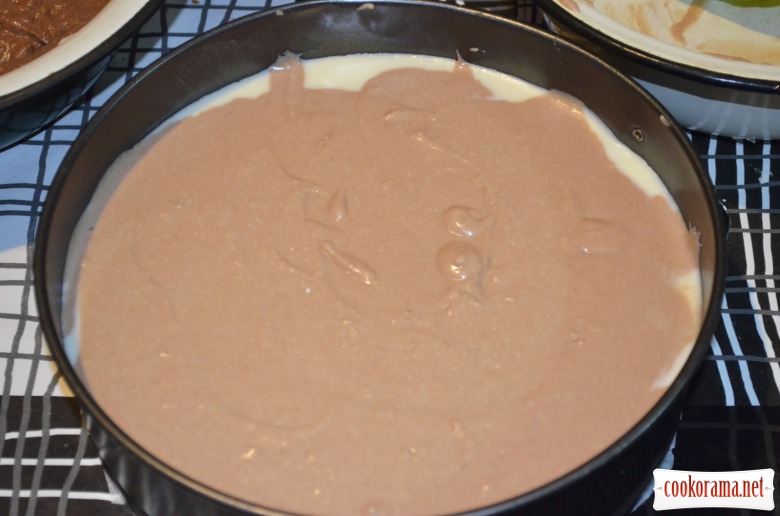 ...and next – dark one.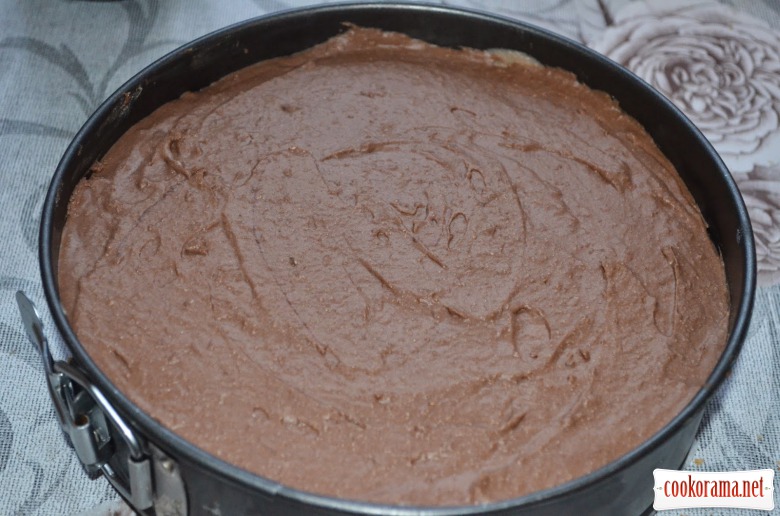 Leave in the fridge to cool. Alternatively, not to mess with three kinds of chocolate, you can cook it with only one — white, black or milky. Colors of chocolate will be significantly less, but from this dessert taste won`t suffer. But this is thinking out loud, and the cake is not yet completed.
For fudge in a water bath or in the microwave melt the chocolate with the butter and pour this mixture on cake.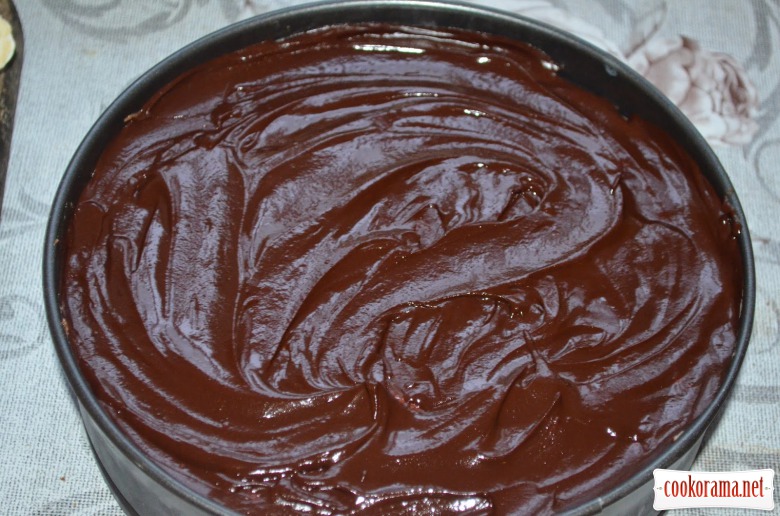 I decorated this mega-chocolate cake in black and white chocolate drops and chocolate candy. There is never too much chocolate!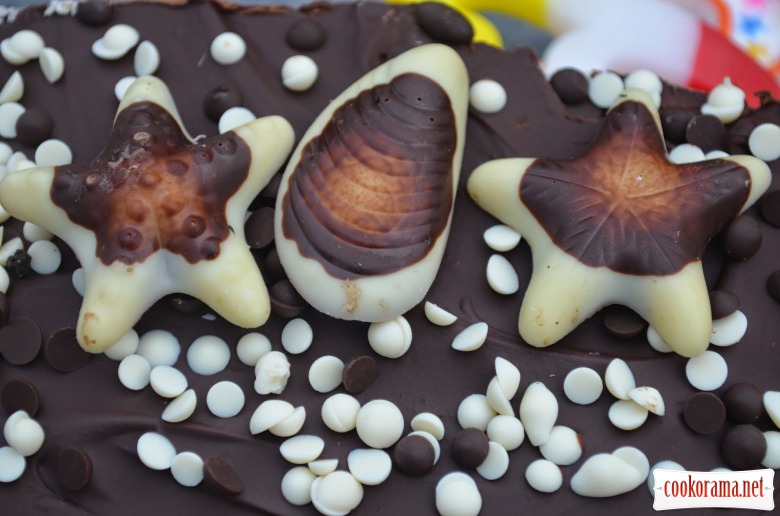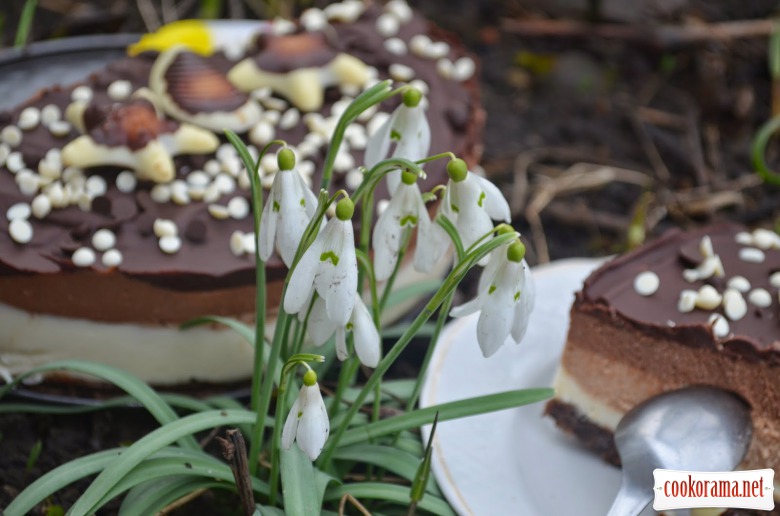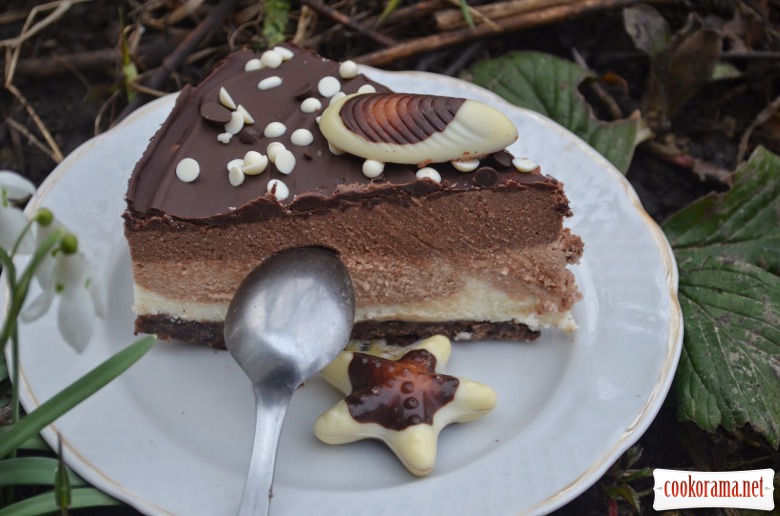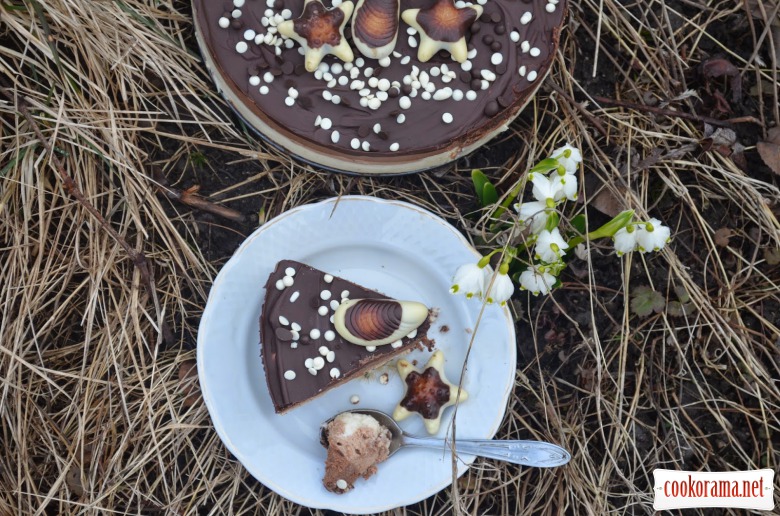 1629

20 March 2015, 21:44