Lasagna from crackers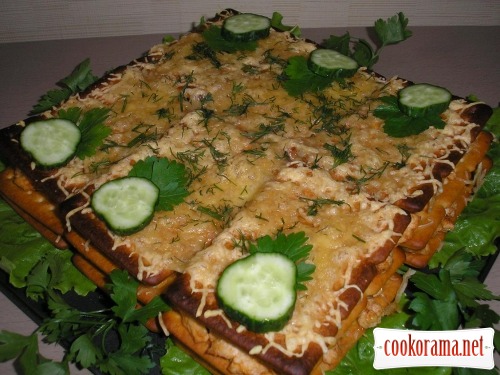 Ingridients
400 g.
100 g.
5 spoon
1 шт.
Preparation
Fry onion with mince in oil till readiness. Add salt, pepper, добавить province herbs. Add ketchup to mince. Stew for a few minutes.
Cover form with baking paper (without paper it`s hard to remove lasagna out of shape carefully).
Grate cheese. Spread in form layer if crackers.
Half of mince on the top.
Spread third part of cheese on mince.
Repeat this sequence again – crackers, mince, cheese. Now spread the laast layer of crackers, sprinkle them with remained cheese. Bake for 10-15 min at 180 degrees.