Lasagna with spinach and mushrooms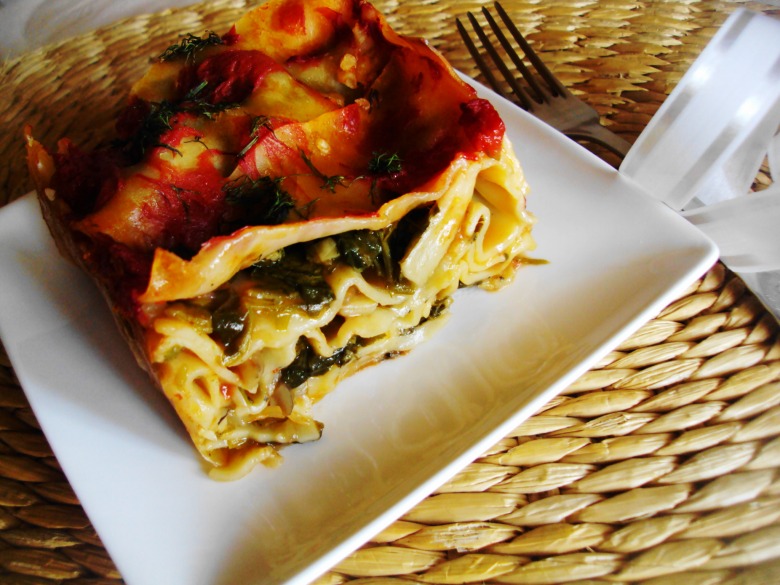 Ingridients
12 шт.
400 g.
5 шт.
1 bunch
300 g.
1 шт.

concasse (tomatoes in own juice)

400 g.
250 g.
100 g.
5 g.
20 g.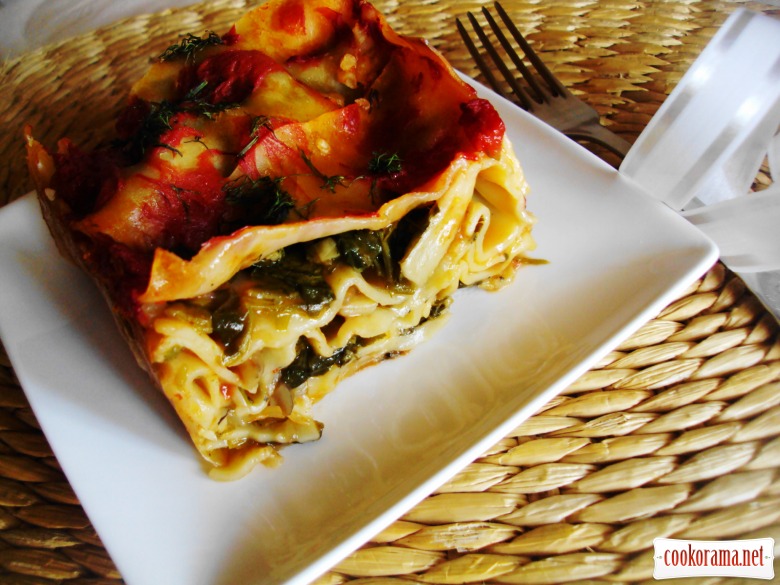 Lasagna — this is a dish that can not leave you indifferent! Rich, flavorful, tender — it's lasagna… Italians are experts in food, so they just could not create something unsavory. Lasagna has become a symbol of Italy along with pizza and pasta.
I offer you lean version of this delicious dish.

Preparation
Boil, if necessarily, lasagna sheets (watch directions on package).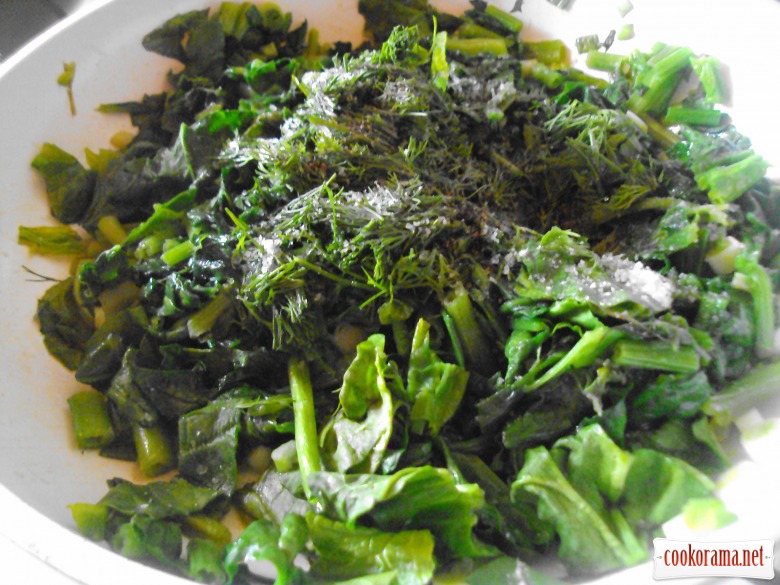 SPINACH: Wash and peel green onion and spinach, chop finely. Heat 1,5 tbsp of oil, sauté onion. Add spinach, salt, pepper it. Stew till evaporation of liquid. Add finely chopped dill, remove from heat. Cool it.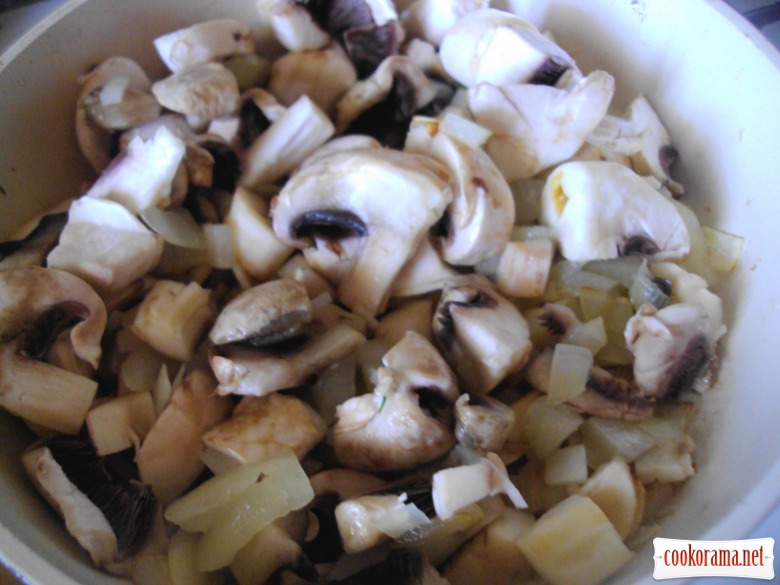 MUSHROOMS: Dice peeled onion. Clean mushrooms with wet paper towel, dice them.
Sauté onion in heated oil (1,5 tbsp). Add mushrooms, stew for 5 min. Salt, pepper it.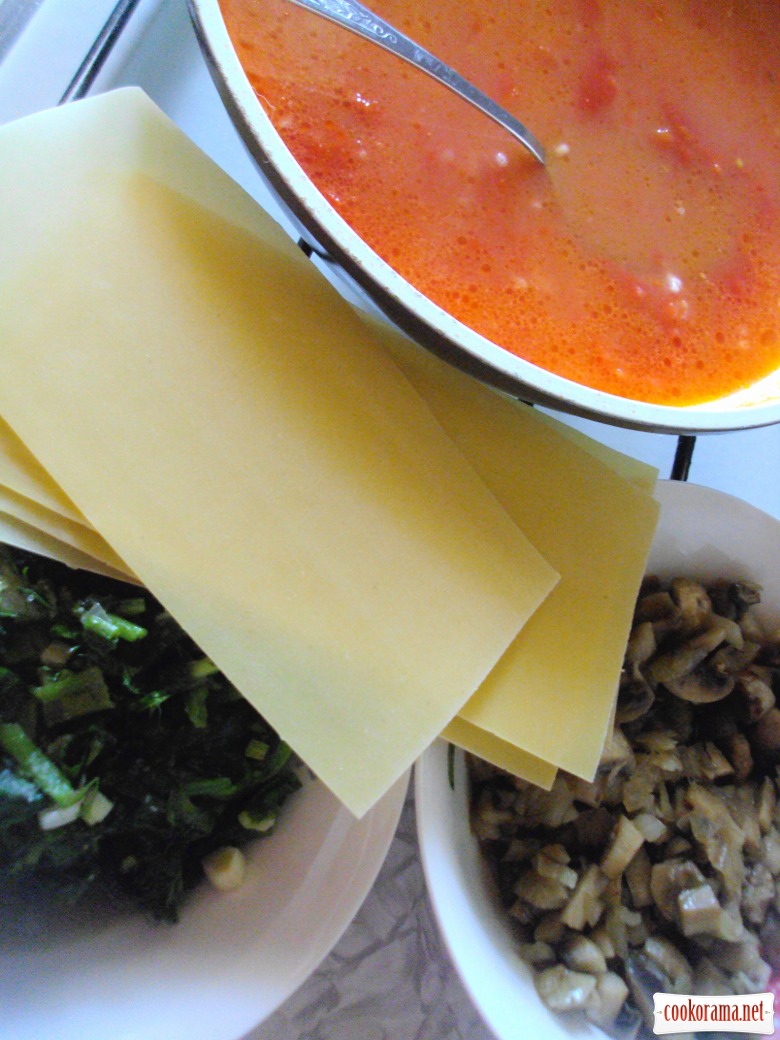 TOMATO SAUCE: Bring tomatoes with broth to a boil. Salt, pepper, «aramelize».
Stir in cup flour with 2 tbsp of cold water and pour in broth. Stir it.
Boil over low heat for 3-4 min, till thickening of sauce.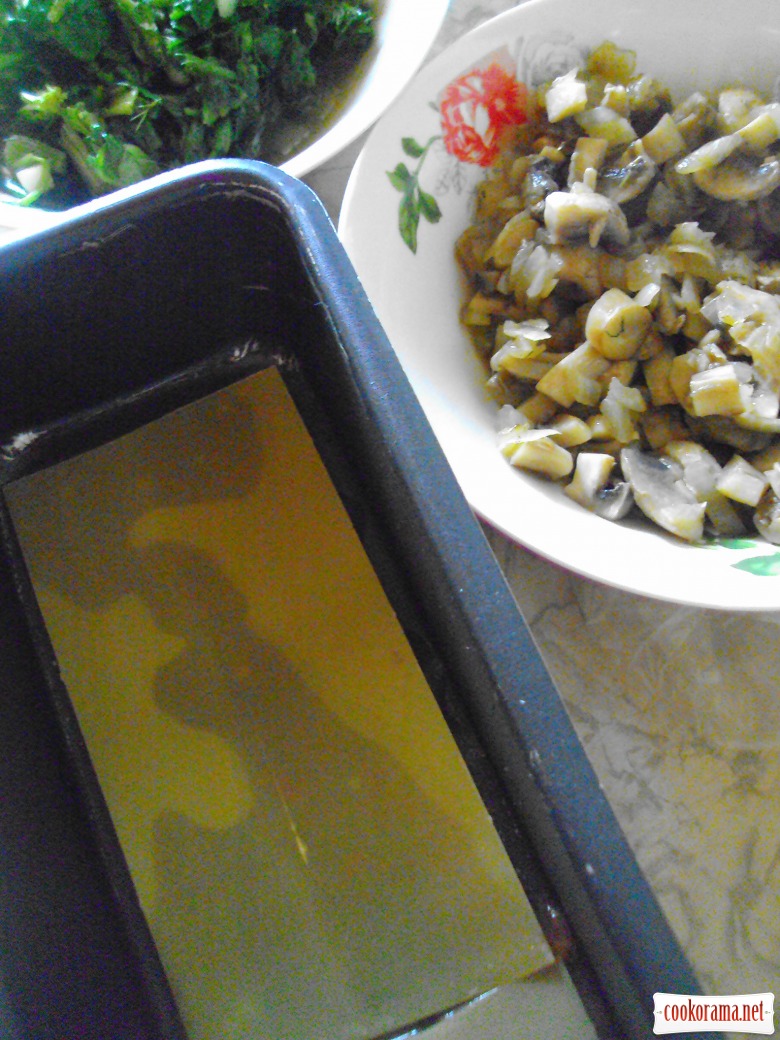 ASSEMBLY: Pour at the bottom of form (10*30 сm) 4 tbsp of sauce. Spread 2 lasagna sheets.
Spread layer of spinach, Cover with lasagna sheets. Spread layer of mushrooms (you can take any mushrooms).
Continue, alternating spinach and mushroom layers, shifting them with sheets of lasagna. Finish with lasagna sheets.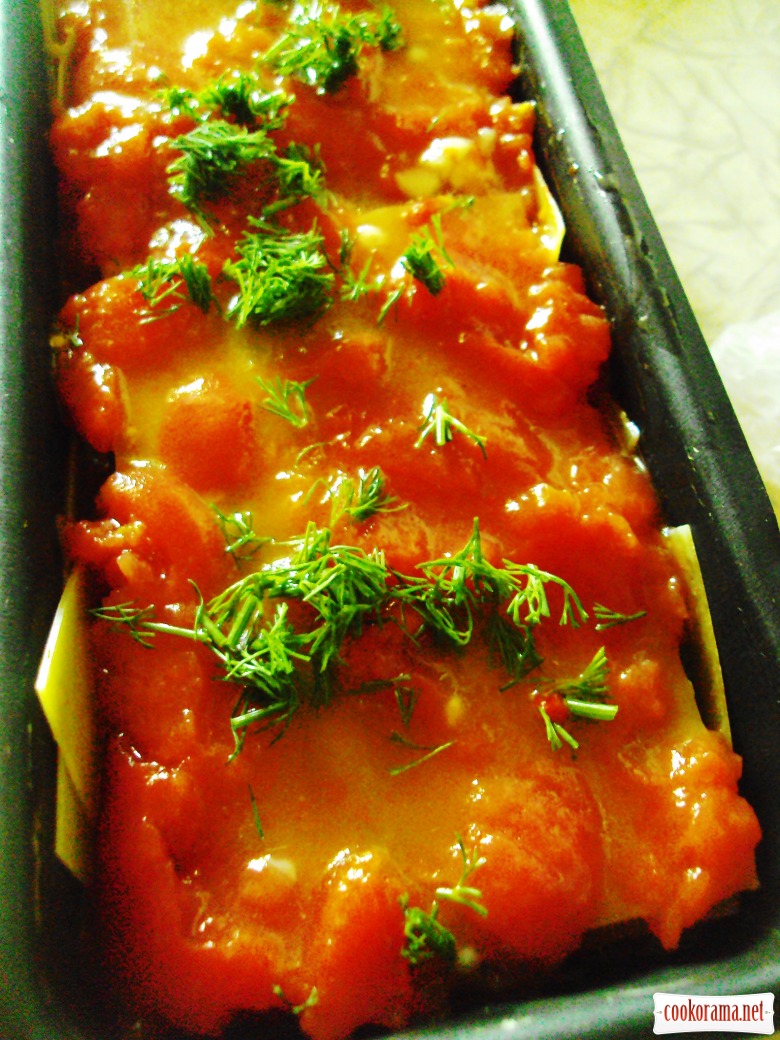 Pour tomato sauce on lasagna evenly. Sprinkle with dill.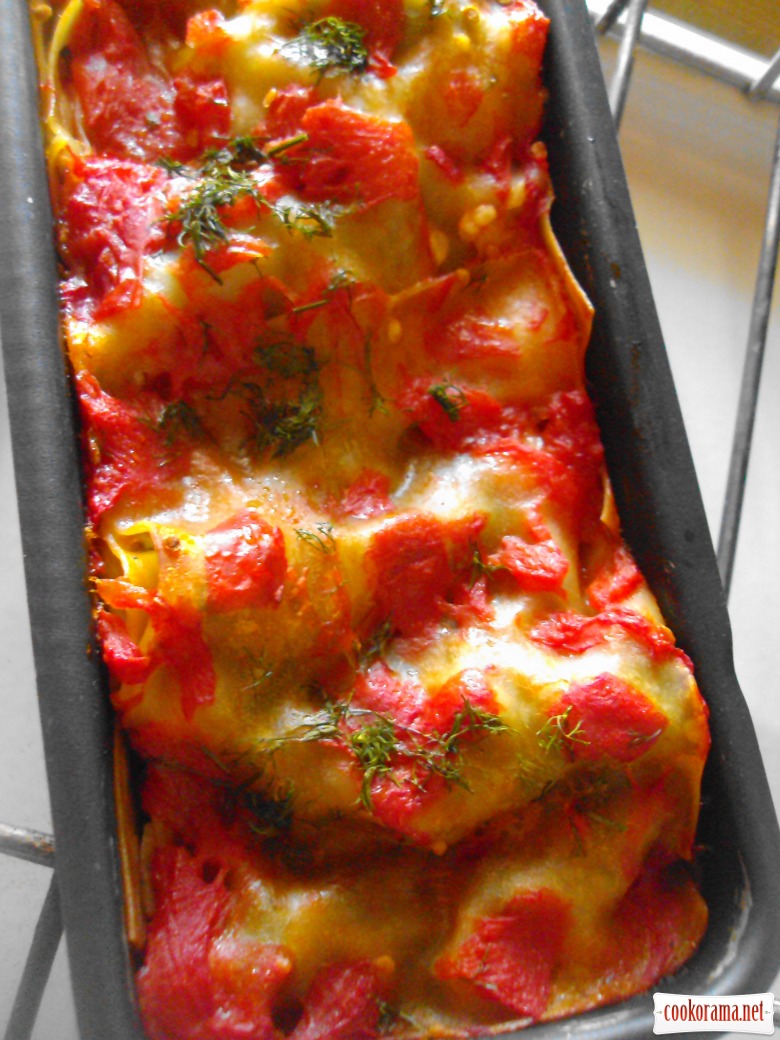 Bake lasagna in preheated oven at 180 ℃ for 40 min.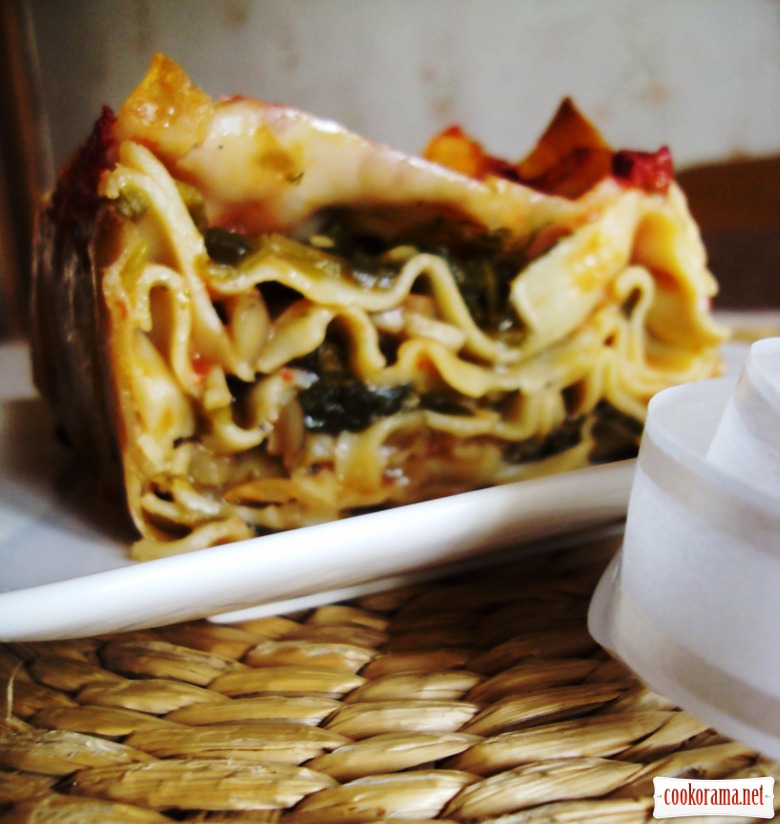 Bon Appetite!!!