Qaghaq tal-ghasel - Honey rings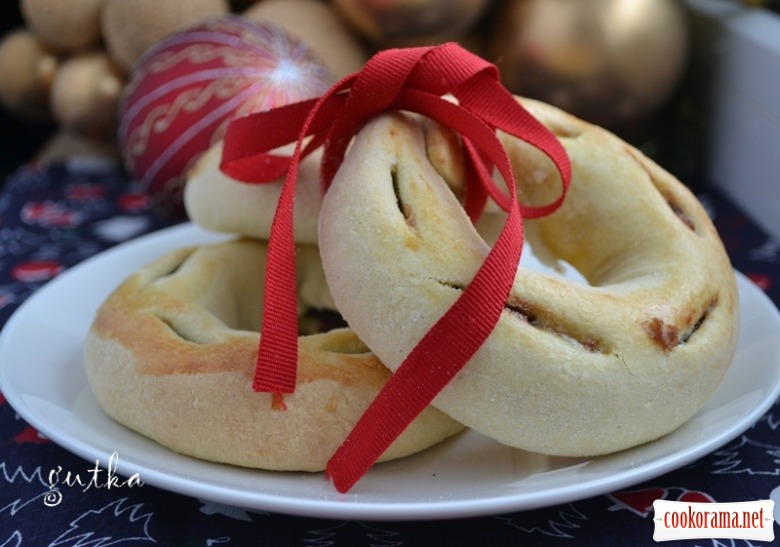 Ingridients
Ingridients
200 g.
2 spoon
1 шт.
50 g.
1 tsp.
Filling
200 ml
3 spoon
1 glass
1 spoon
1/2 шт.
1/2 шт.
4 spoon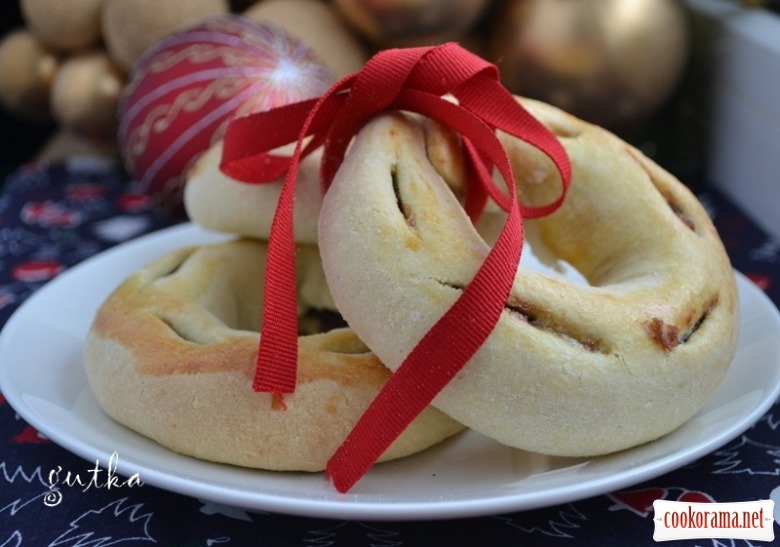 Honey rings — a traditional Christmas baking in Malta. Very interesting and unusual rings of honey flavored filling, which I liked very much. Honey rings served with coffee or tea during all the Christmas holidays.

Preparation
How to make dough:
Sift the flour into a bowl of semolina, add the room temperature butter, egg yolk and sugar. Mix and knead well, to get dough. If necessary, add some water (about 50ml).
Advice: You can make the dough in advance and store it in the refrigerator until filling is ready.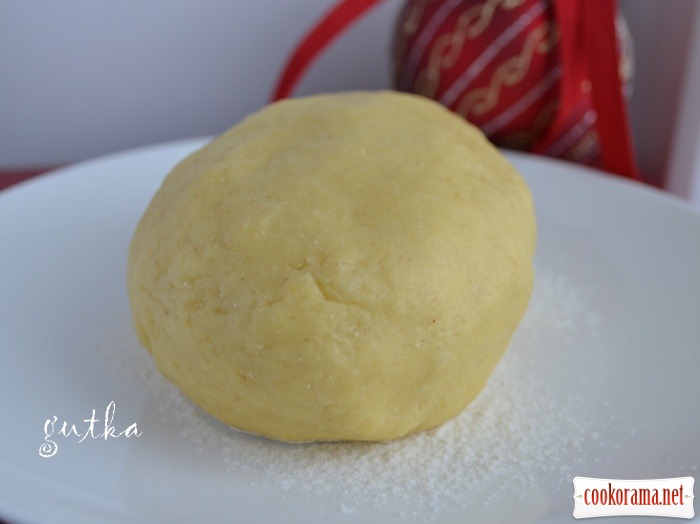 Mix all the ingredients except the semolina in a pan. Wait till boiling and cook slowly. Add semolina, gradually stir and cook until you get a thick consistency. This is important -mix permanently. Let the filling cool down before continuing.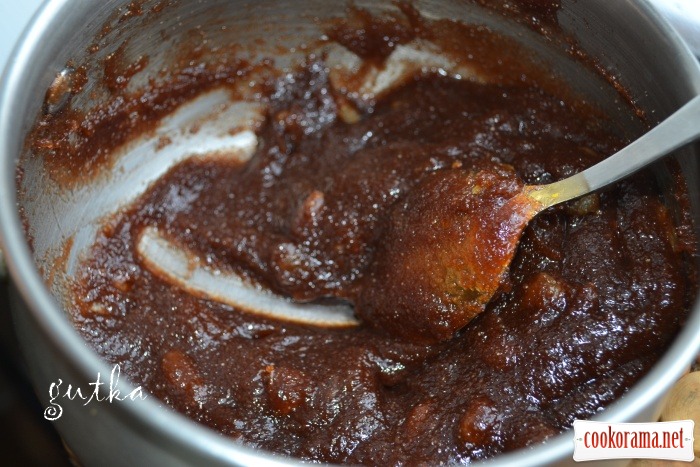 Decoration:
Roll thin layer of dough (about 20 сm х 40 сm). Cut into 4 long strips (10х20).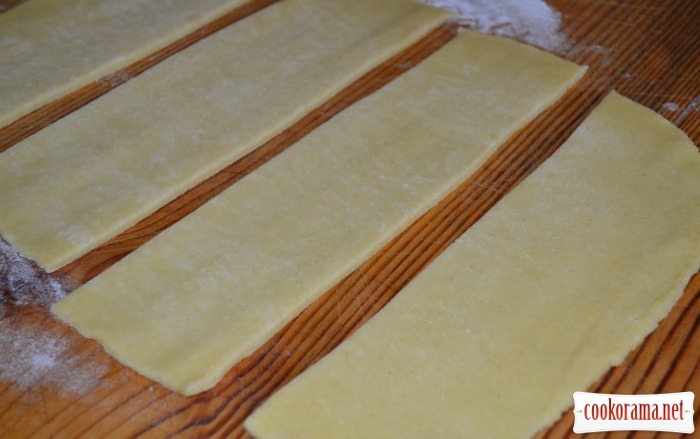 I spread stuffingaround the edge and makea roll, made cuts with a sharp knife, but it became evident too small, so they did not «opened» in baking. I think next time will be better to put it in the middle and then connect the strips in the shape of a cigar.
Then connect the ends together to form a ring.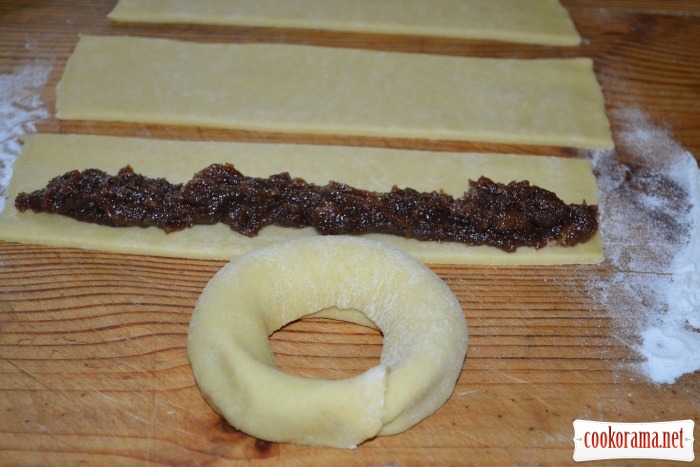 During baking, filling should get out from cracks and turn the ring in an attractive black and white rings (I couldn`t do that, and also smeared top of rings with white).
Spread rings on a powdered with flour baking sheet.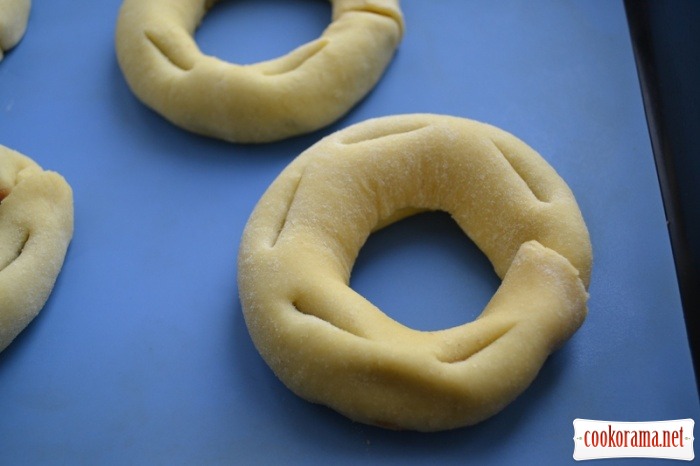 Bake in the oven for 30 min at 180℃.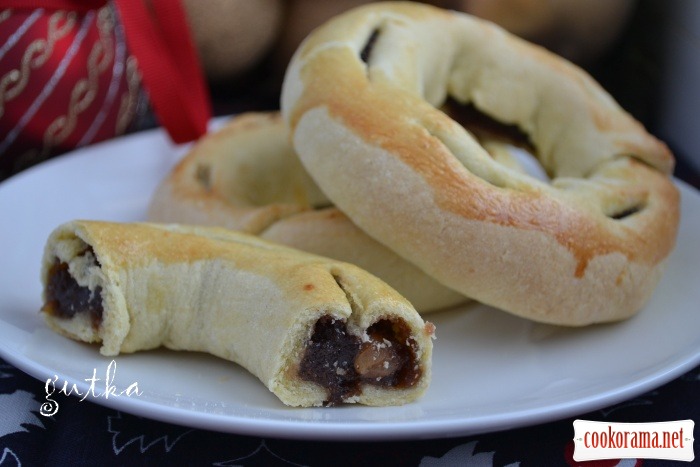 Honey rings are good with milk.
2426

16 December 2012, 20:16