Honey cake with nectarines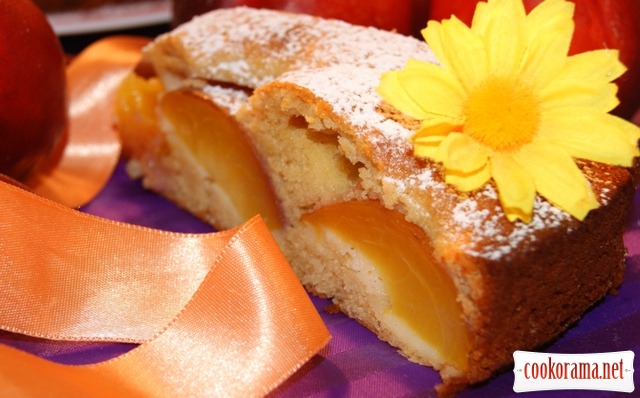 Ingridients
Масло сливочное (room temperature)

150 g.
100 g.
210 g.

eggs (room temperature, separate yolks from whites)

5 шт.
3-4 spoon
2 tsp.
1 tsp.
1 tsp.
500 g.
Delicious, flavorful and very gentle cake! The only disadvantage — is eaten very quickly!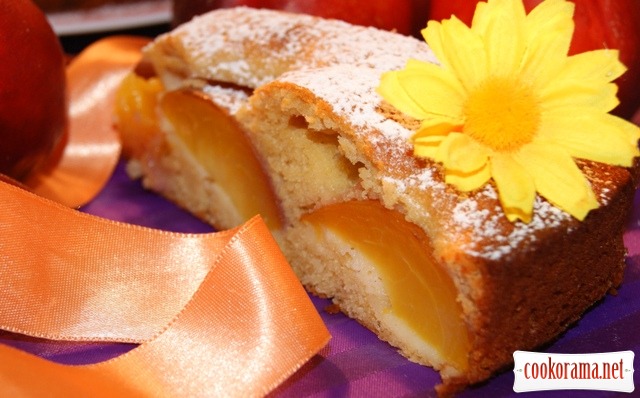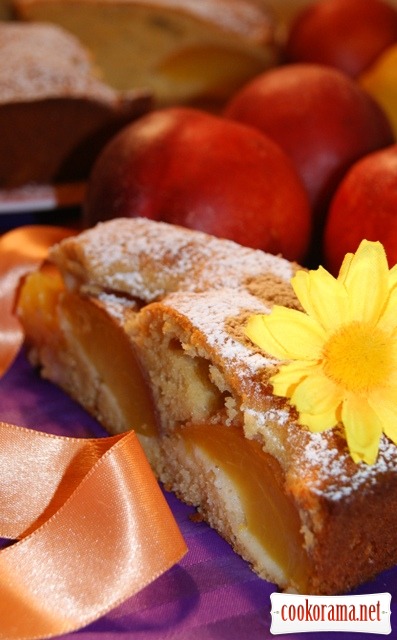 Preparation
Cut nectarines in quarters.
Mix softened butter with sugar powder and honey, add yolks one by one and mix for 2-3 min.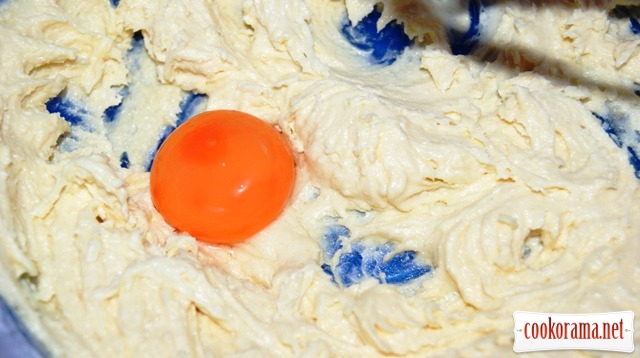 Mix whites with lemon juice into thick foam.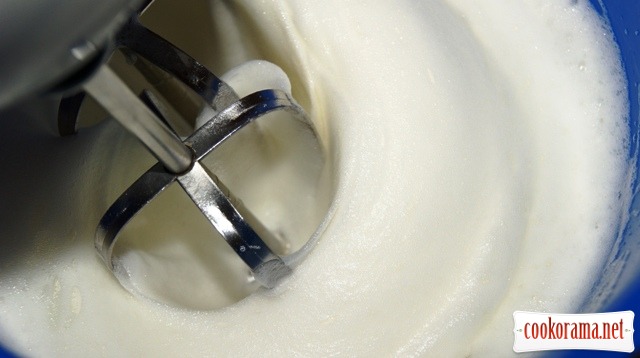 Mix flour with baking powder and in 3 stages, adding half of whites and flour, combine with honey-butter mass.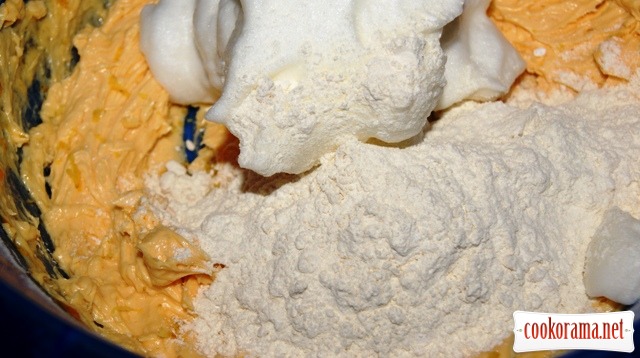 Knead dough with shovel well.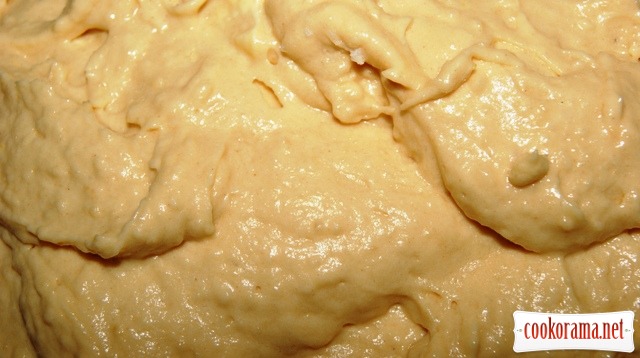 Put dough in form (26 сm in diameter, cover bottom with cooking paper, grease sides with butter), top with nectarines cut down.
Bake in heated at 180 ℃ oven for 35-40 min, depends on your oven!!!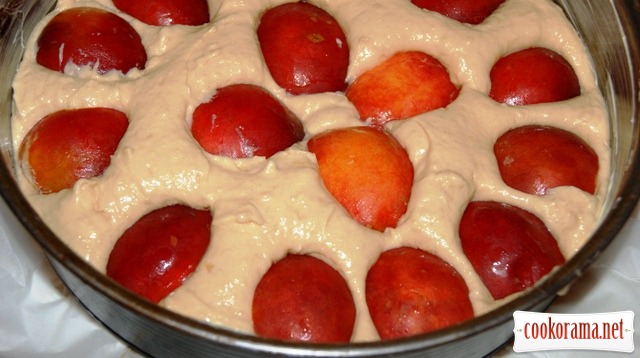 Remove cooled cake from form and cover with sugar powder.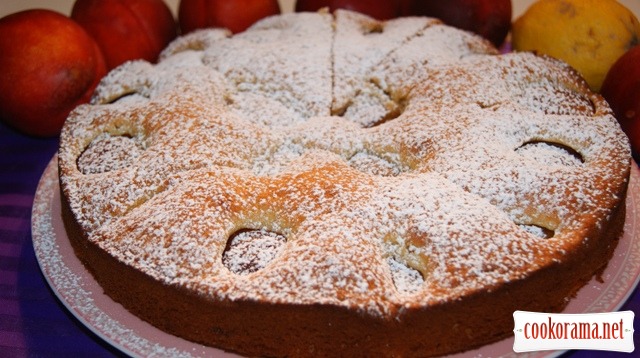 Cut in pieces and enjoy!