Cake "Honey hands"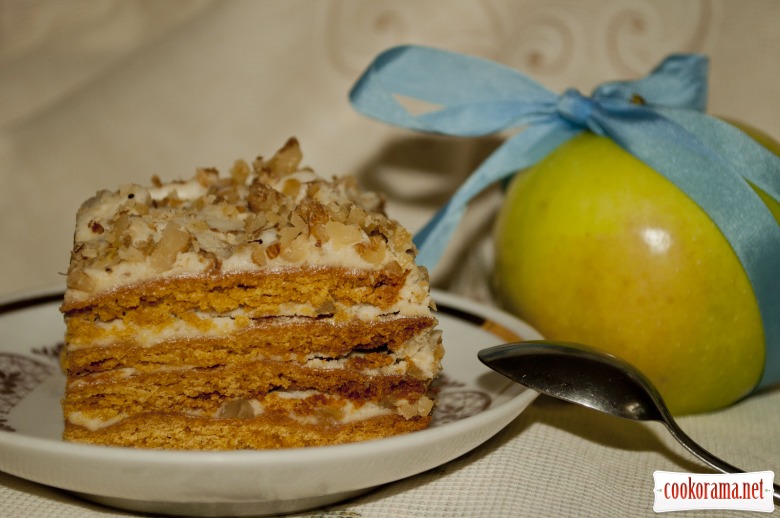 Ingridients
Dough
1 spoon
1 tsp.
1 шт.
1 glass
250 g.
Cream
200 g.
1 glass
1,5 glass
200 g.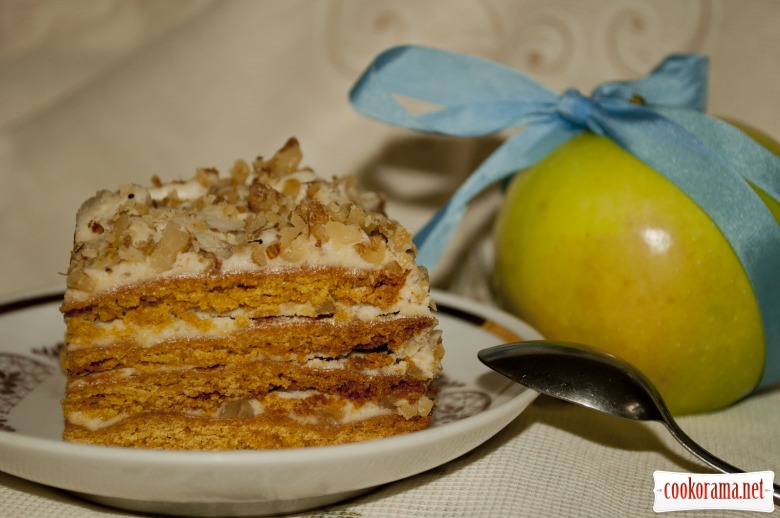 I offer you a family recipe of the honiest cake from all honey cakes.

Preparation
Put honey in metal pan on a small fire, add soda and bring to brown. Add egg and beat with a mixer at once, not to brew. Put mass on the fire again, constantly stirring add sugar. Remove from heat. Add melted margarine and flour. Flour should be given enough, to knead soft and a bit sticky dough.
Divide dough in 5 parts — future 5 flat cakes.
Spread each flat cake on on greased with fat baking sheet and spread with fingers. Pierce with fork.
Bake at 200 ℃ till golden brown. Check the readiness with match.
For cream mix butter, sour cream and sugar. Mix well with a mixer for sugar not to crunch on teeth.
Smear each flat cake with cream and pour ground nuts generously.
Leave cake for 12 h, to soak.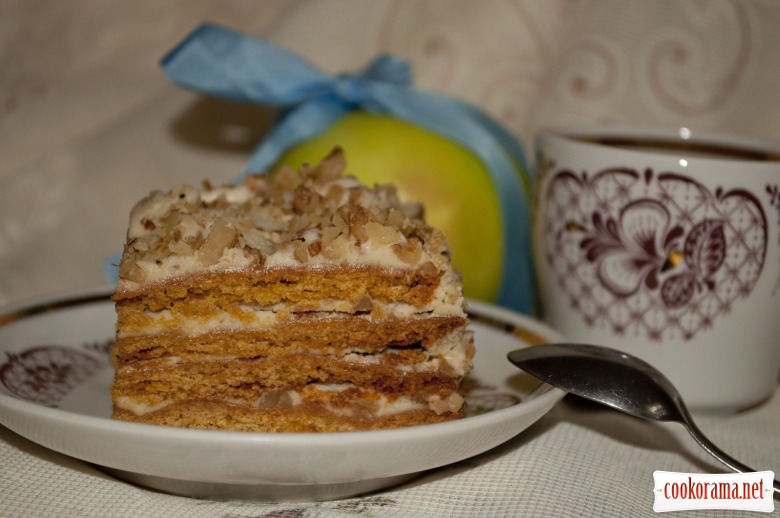 Bon Appetite!