Chocolate-honey cake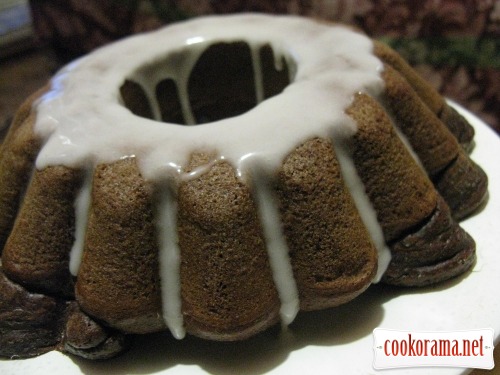 Ingridients
200 ml
200 ml
400 ml
3 spoon
2 шт.
1 tsp.
Preparation
Mix eggs with sugar.
Add all except flour, knead well.
Add flour and knead well again.
OR stir all and mix well.
Heat the oven at 180 — 200℃.
Grease form with butter and sprinkle with flour.
Pour dough in form.
Bake to readiness, check with wooden stick, for about 40 min.
I heated the oven and when put cake, forgot to reduce temperature, sp first minutes it baked at 230℃, so it got " ears ". And when we turned it, it got " legs "

.
I cut all the " excess " and it became nice

Decorate as you wish, I used glaze: powder + lemon juice or water.
Bon Appetite to all