"Swiss cake"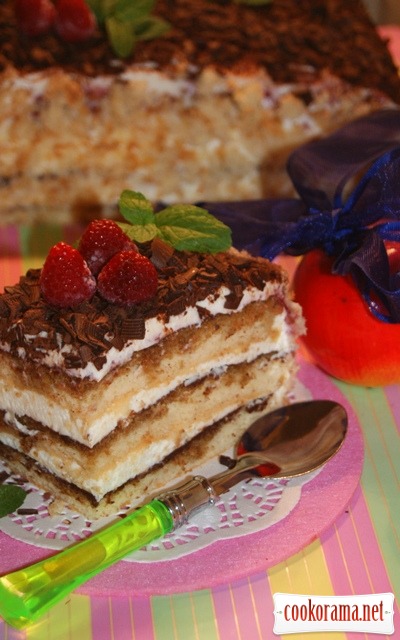 Ingridients
5 шт.
200 g.
175 g.
1 tsp.

cream cheese (Philadelphia)

600 g.
400 ml
6 spoon
1/2 tsp.
200 ml
2 tsp.
1 spoon
2 spoon
200 g.
75 g.
100 g.
This is one of my husband's favorite cake, because it is very tender, moist, flavorful and incredibly delicious! Nothing more I write, prepare and treat your loved ones!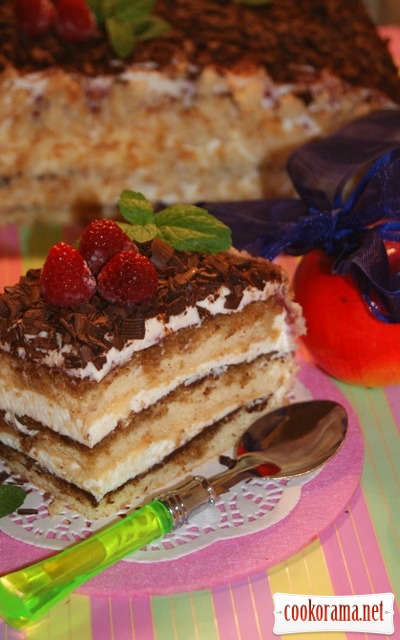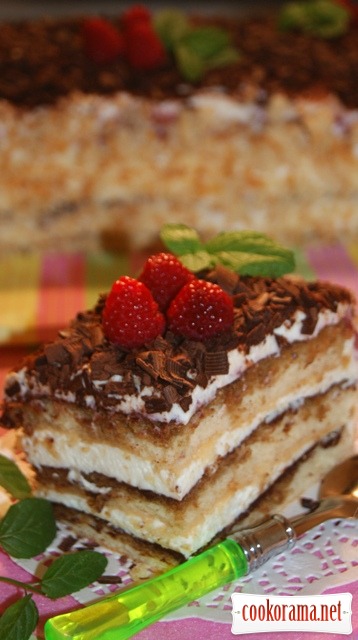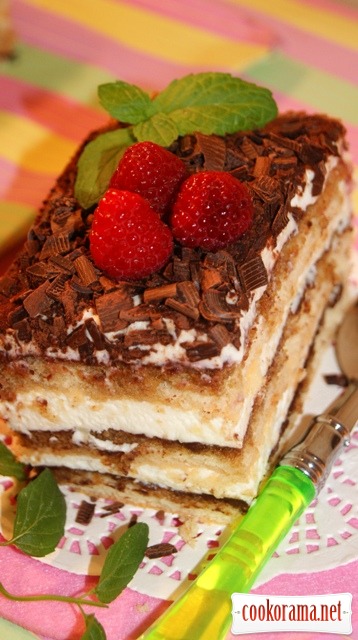 Preparation
Biscuit:
Mix eggs to increase in volume in 2 times.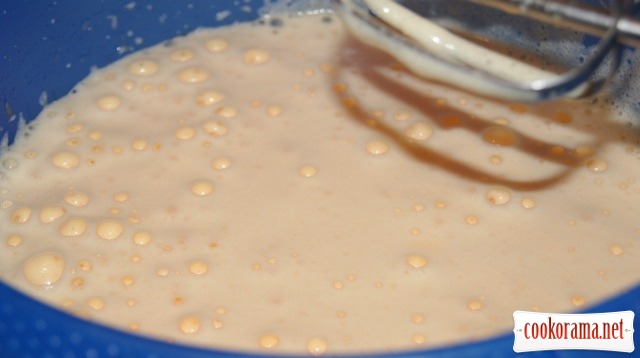 Constantly stirring, gradually add sugar, mix at least for 10 min.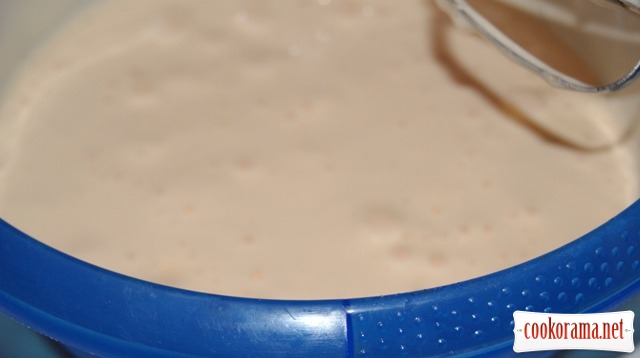 In three steps add sifted flour with baking powder and mix with spatula.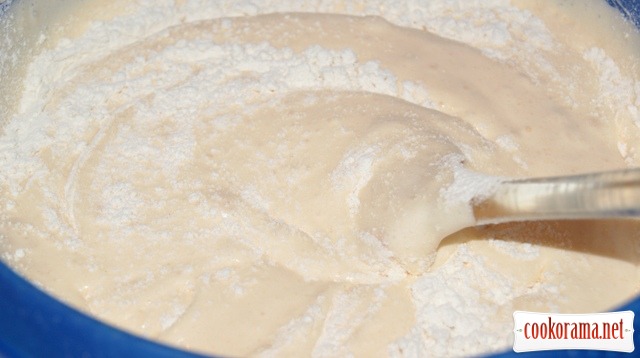 Finished dough should flow as strip from shovel.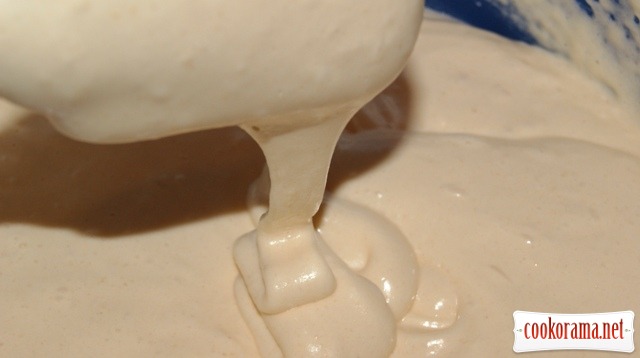 Pour in baking sheet 38х40 сm covered with baking paper.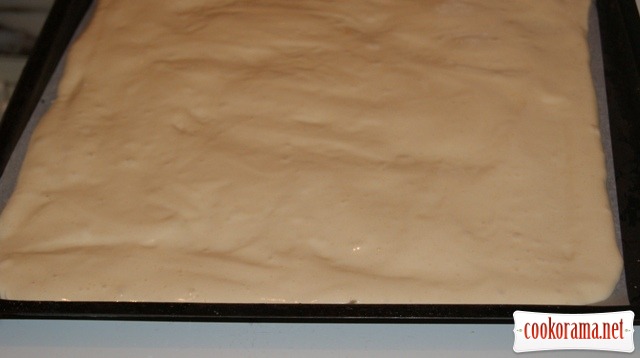 Bake for 17-20 min in heated oven for 180 ℃.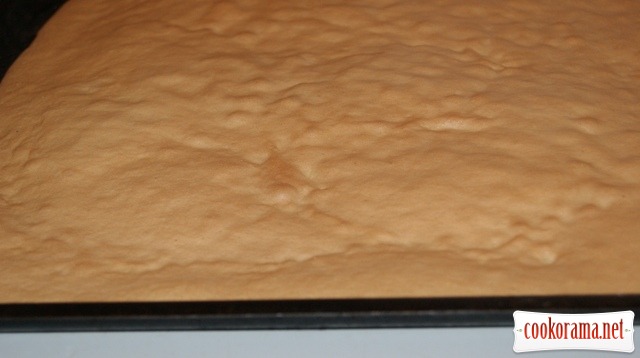 Turn ready cake on a clean sheet of baking paper, free of paper on which it was baked, cut edges, they`ll come in handy to decorate the sides of the cake.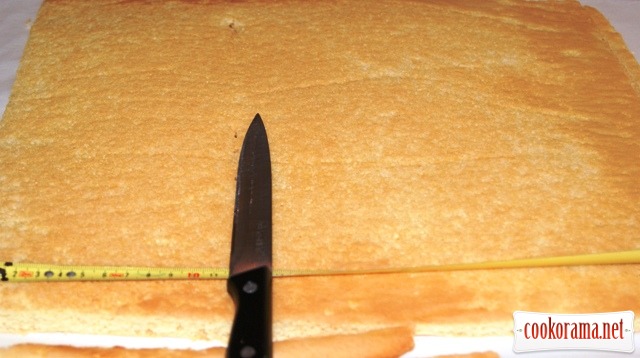 Cut the cooled cake into 3 equal parts, leave on paper.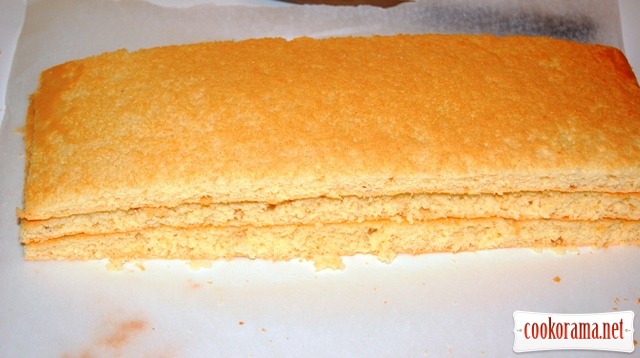 Impregnation — heat water, dissolve in it sugar and coffee, add 1 tbsp of cognac.
Chocolate layer:
Melt in water bath chocolate 120 g with butter, cool, add 1 tbsp of cognac.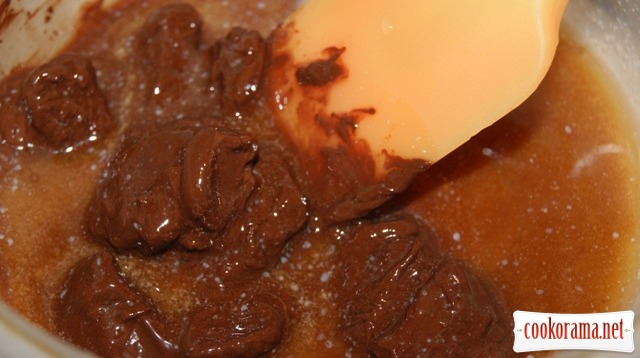 Soak with a brush and spread melted chocolate with butter, place in refrigerator to freeze chocolate.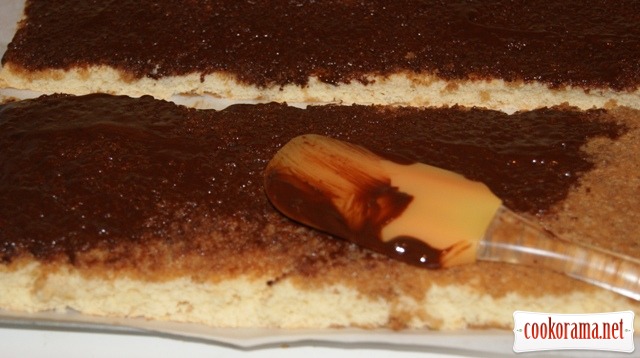 Cream:
Mix curd with 3 tbsp of sugar powder, add zest.
Mix cream with sugar powder into stable peaks.
Carefully combine cream and curd mass.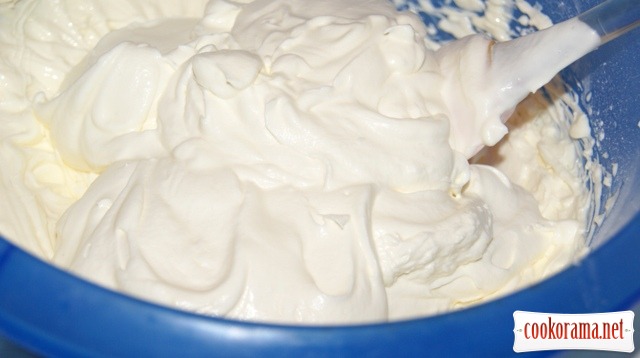 Mix it a bit.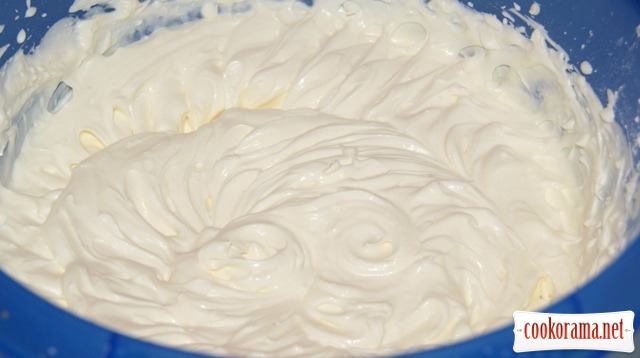 Smear biscuit with cooled chocolate, with cream.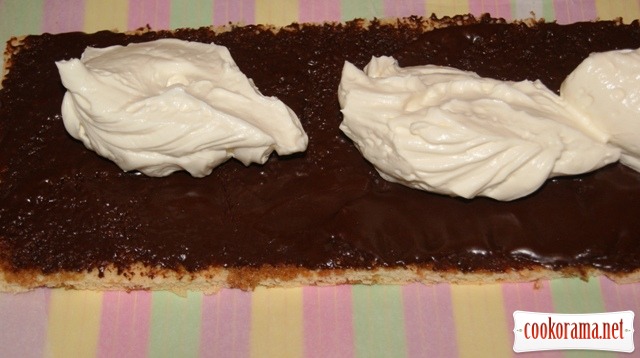 Smear upper cake with confiture.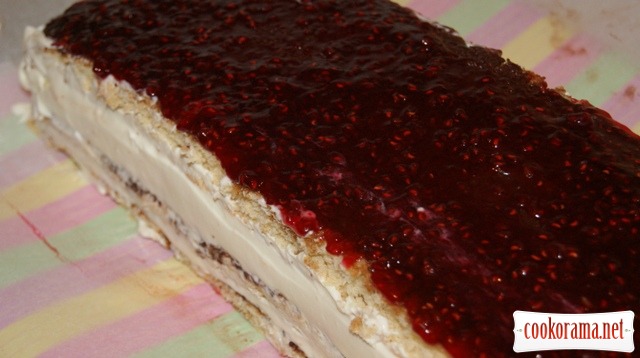 Next with cream. Smear cake sides with cream.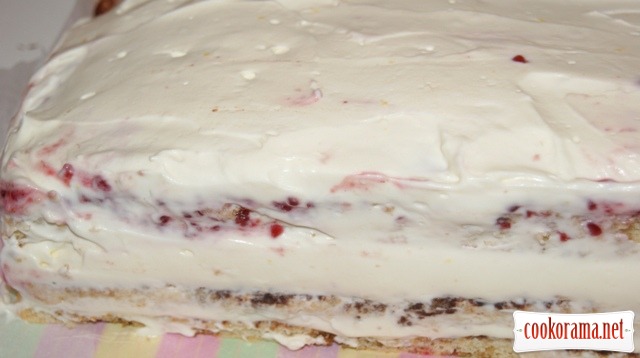 Sprinkle top with cocoa and dark chocolate, decorate sides with biscuit crumbs.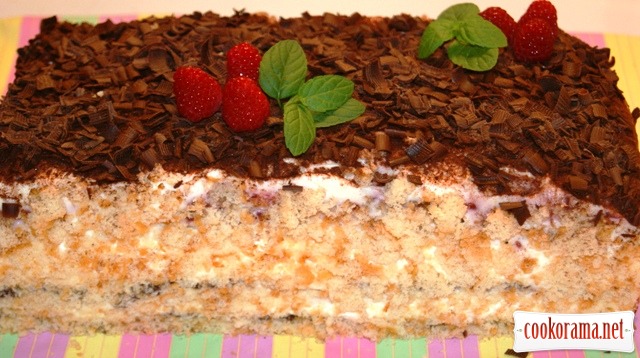 Enjoy your meal!