Plyatsok "Nut trio"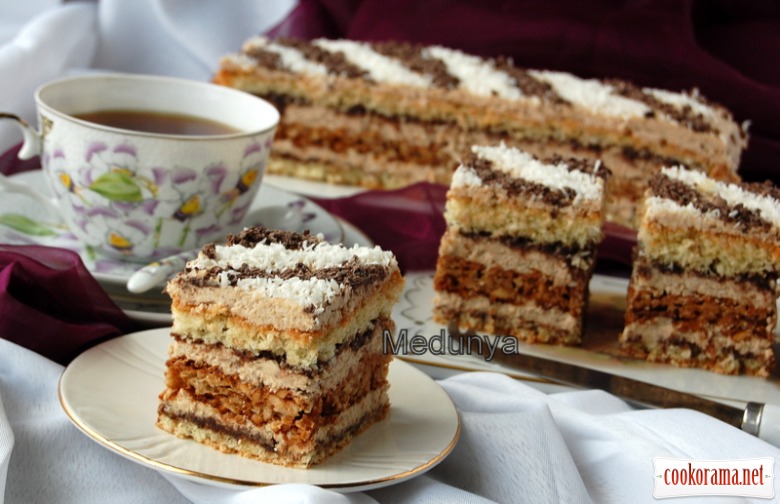 Ingridients
Peanut cake
4 шт.
3/4 glass
1 spoon
1/2 tsp.
250 g.
1 spoon
Coconut cake
4 шт.
0,75 glass
0,75 glass
1 tsp.
1 glass
Cream
4 шт.
350 ml
1 spoon
1 spoon
0,5 glass
1 glass
3 spoon
300 g.
Chocolate glaze
100 g.
50 g.
50 g.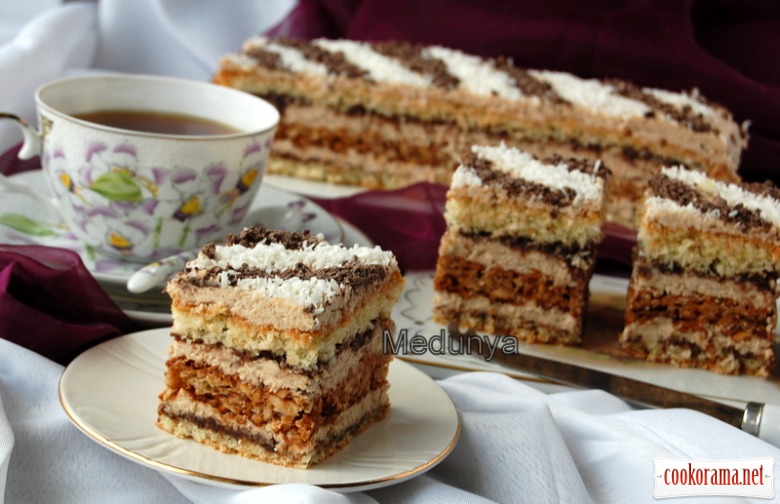 I present to you today a wonderful plyatsok. Tender coconut flat cakes, peanut candied roasted nuts and incredibly delicious nut cream you will like for sure. Author`s recipe.

Preparation
For coconut flat cake mix eggs with sugar for 5-7 min to loose foam. Carefully mix flour in, baking powder, coconut.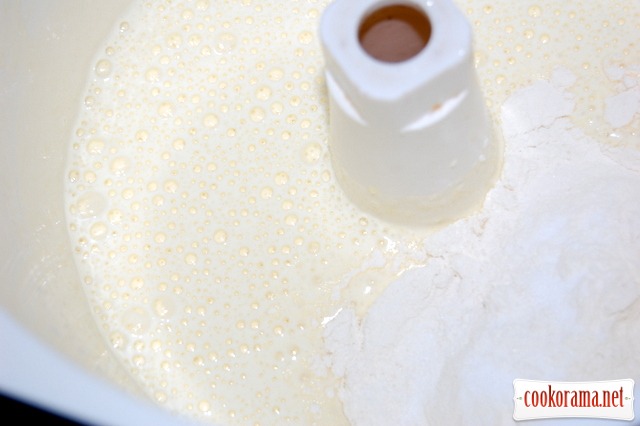 Bake for 25-30 min at 180℃. Cool it. Cut in 2 parts horizontally. Form 22х22 сm.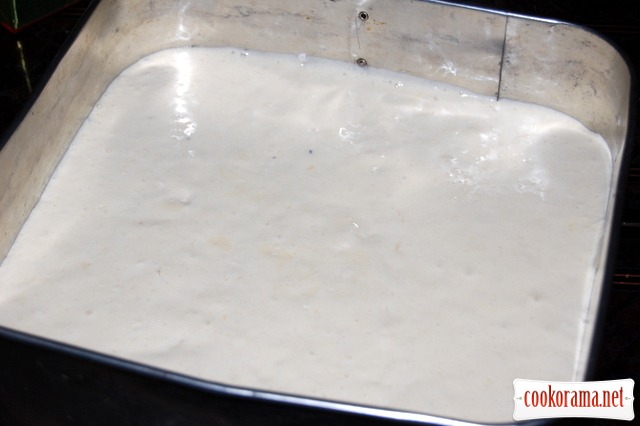 For candied roasted nuts flat cake mix whites with sugar in a fluffy mass.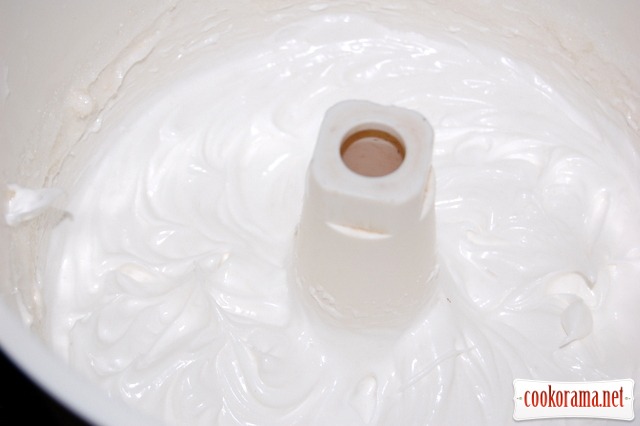 Fry eanuts, peel and grind finely with a rolling pin, but not in powder.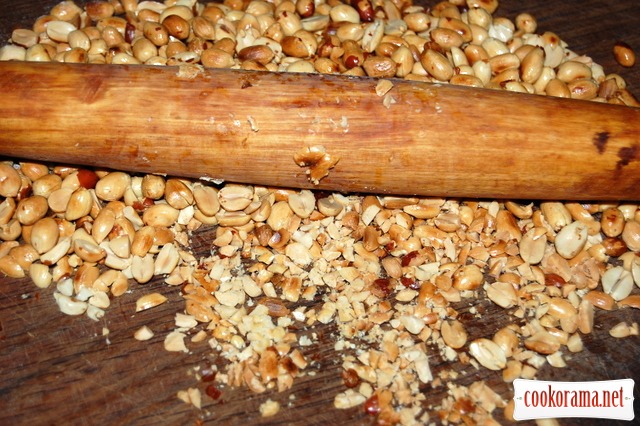 Carefully mix whites, peanuts, liquid honey (I use ofacacia). Bake at 170 ℃ for 40 min — flat cake should be brown and crispy.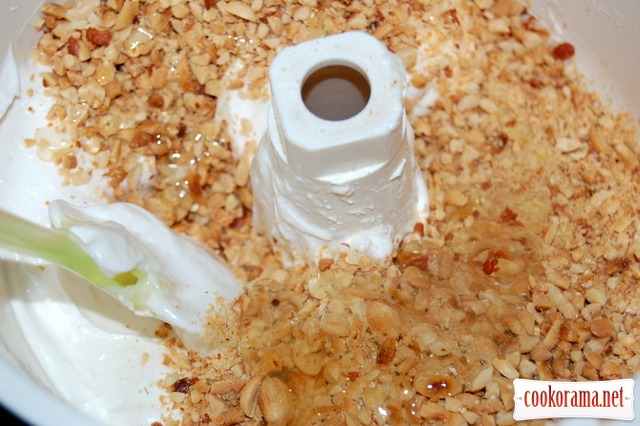 Boil for cream 250 ml of milk. Add ground in blebder into flour на муку walnuts. Boil for 2-3 min.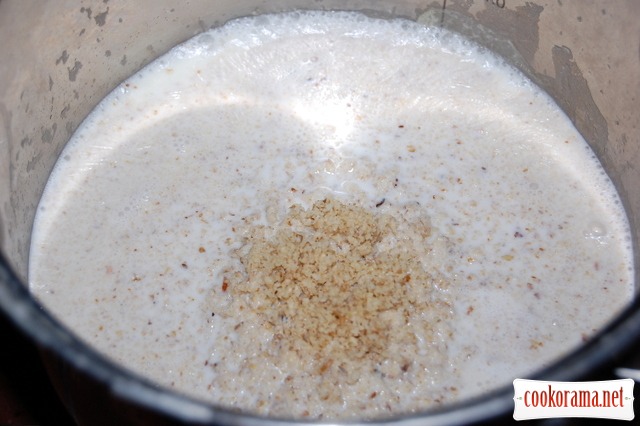 Add mixed with sugar, 100g of milk, flour and starch egg yolks into foam, constantly stirring cream. Boil for 2 minutes. Cool, mix with butter.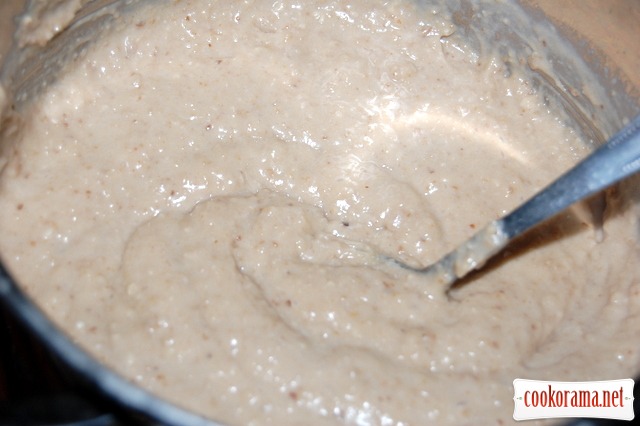 For glaze melt chocolate with sour cream. Add cognac in chilled mass.
Spread on 1 coconut flat cake 1\2 of chocolate glaze. Then 1\3 of nut cream. On top — candied roasted nut flat cake — cream — coconut flat cake with glaze down, cream.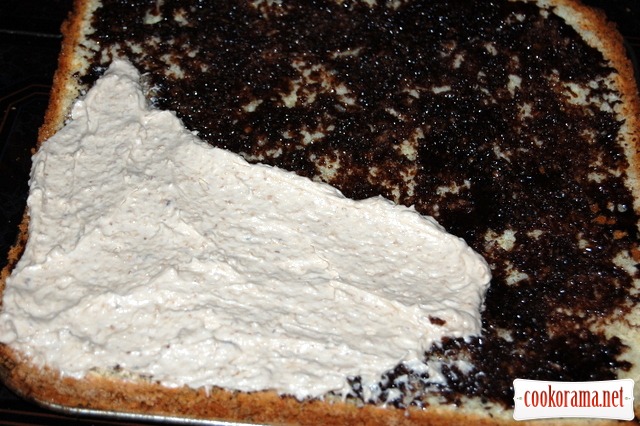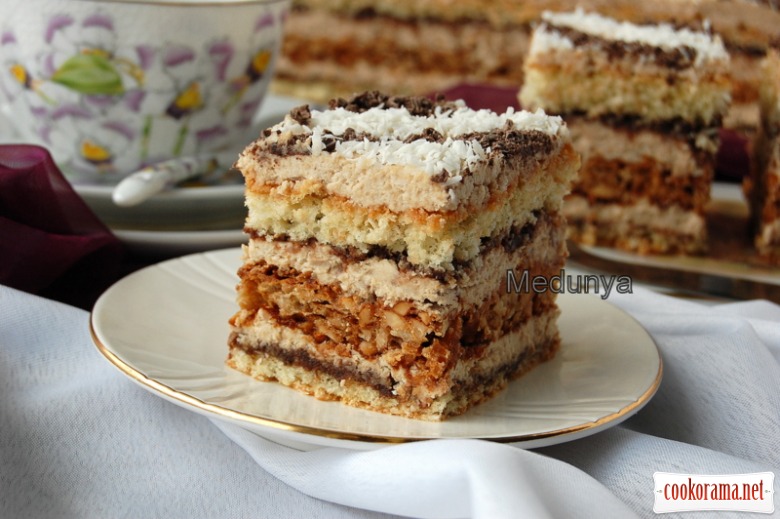 Bon Appetite!