Apple-poppy plyatsok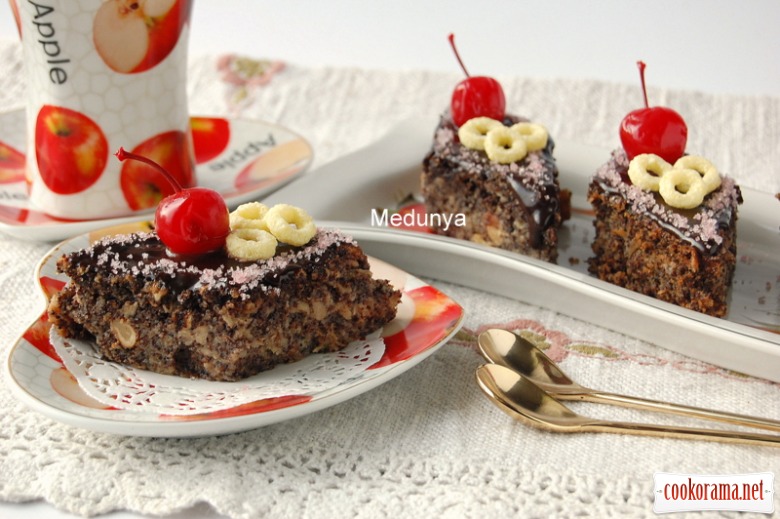 Ingridients
1/2 glass
1/2 glass
500 g.
250 g.
350 g.
1 tsp.
12 spoon
1 kg
9 шт.
1/2 tsp.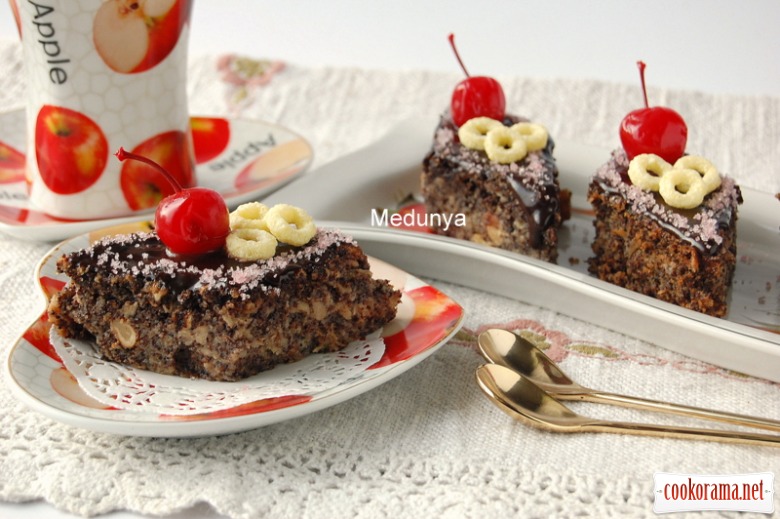 Wonderful easy poppy-apple plyatsok. To cook it you do not need flour. Apples give special juiciness, poppy seeds, nuts, and raisins make a note of its unique. One of the great traditional Polish plyatsok. It is very tasty.
Form 22х22 сm.
I used half portions of all the products.

Preparation
Pour poppy with boiling water. Drain water, mince poppy 3 times. Add ground nuts, washed and dried raisins.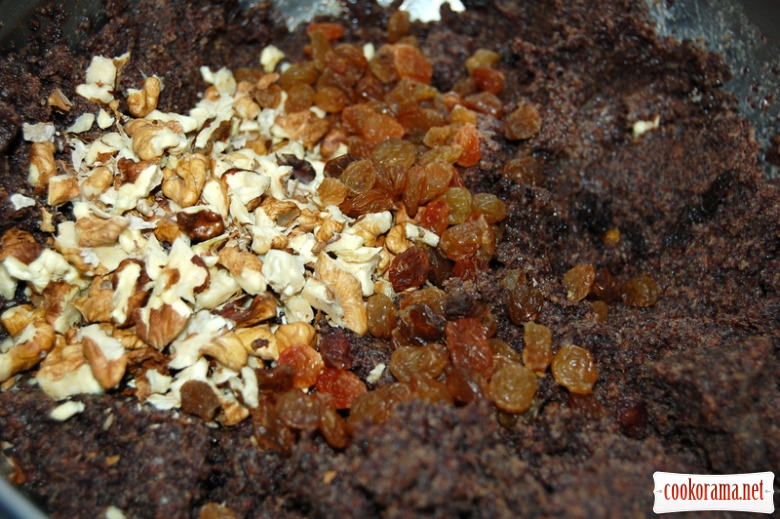 Add semolina, softened butter.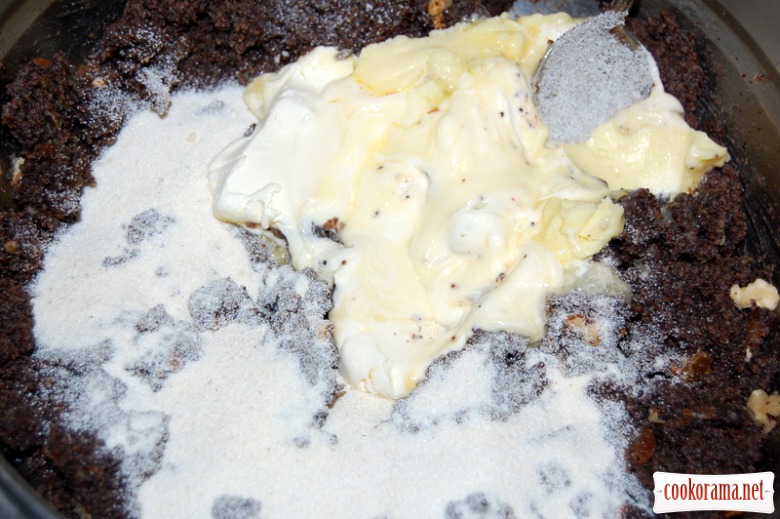 Mix whites with sugar into fluffy mass. Mix in poppy mass yolks in one by one, next add whites, baking powder, grated peeled apples.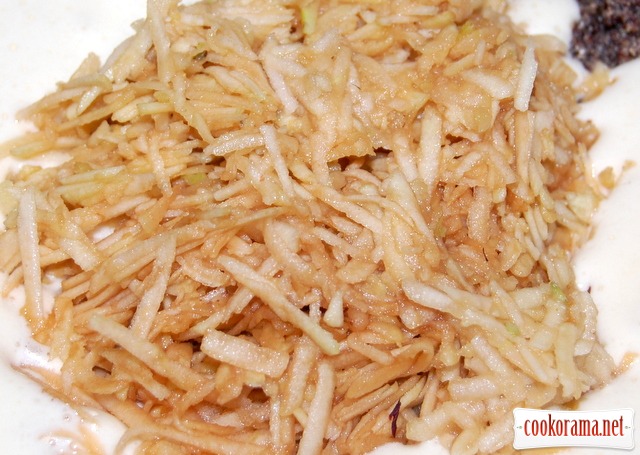 Pour dough in covered with cooking paper form and bake for 50 min at 180 ℃. Cool it. Pour melted chocolate.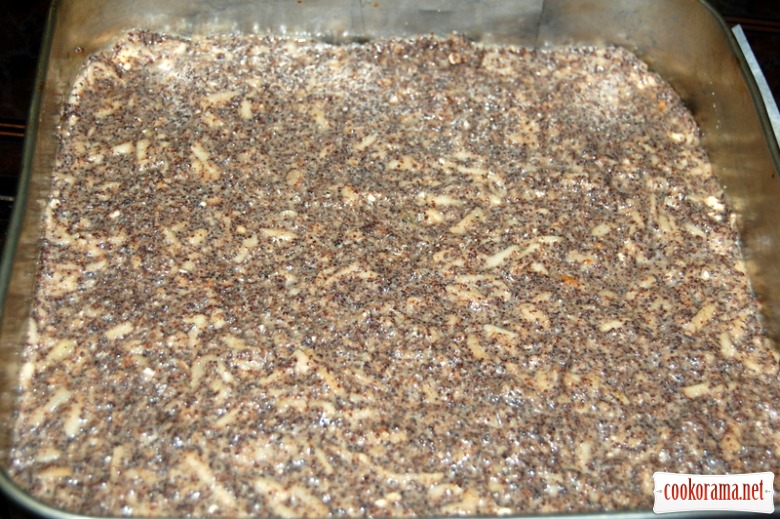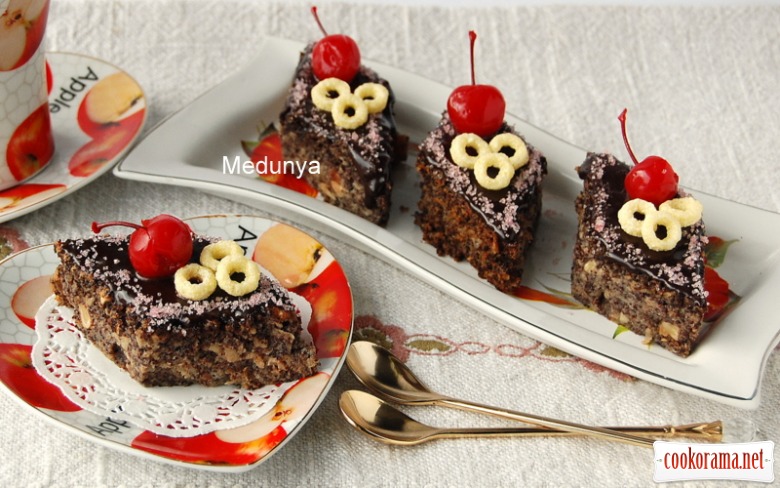 921

21 August 2012, 21:48