Plyatsok with poppy-nut balls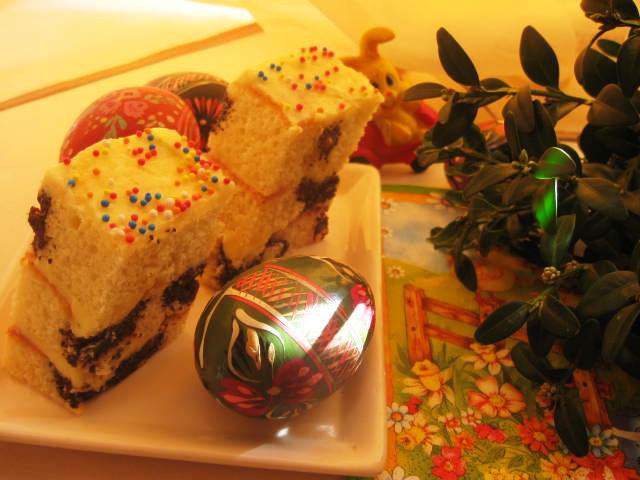 Ingridients
250 ml
1 tsp.
320 g.
1 glass
1 glass
1 glass
150 ml
350 g.
10 g.
8 шт.
600 g.
Preparation
Dissolve ammonium in sour cream.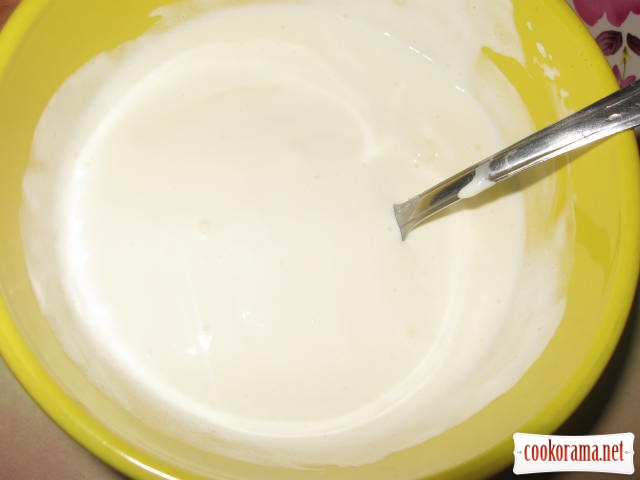 For dough you need 5 eggs (separate yolks from whites).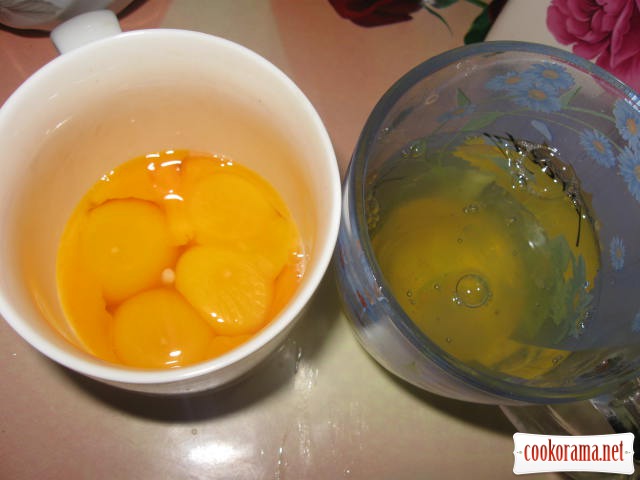 Mix whites with sugar (400g), then add one by one yolks, sour cream and flour.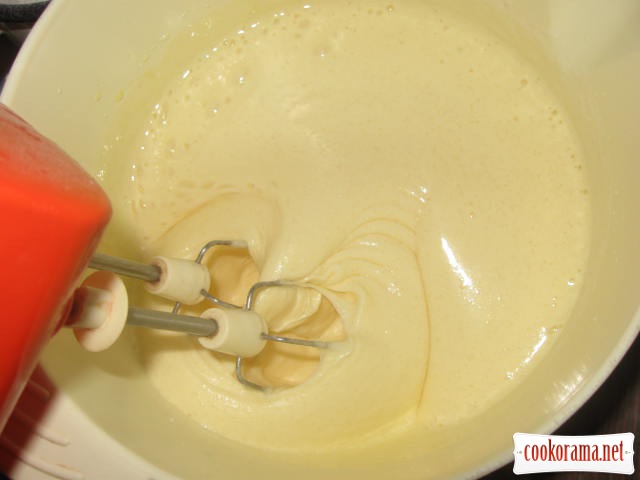 Divide dough in 3 parts. Cover form with baking paper and spread one part of dough. Gently spread on dough poppy-nut balls at distance 1.5-2 сm from each other. # flat cakes should be beaked in this way. I baked at 170℃, for about 15-20 min (it depends from oven).
I took ready poppy stuffing, just added to it 1 egg and nuts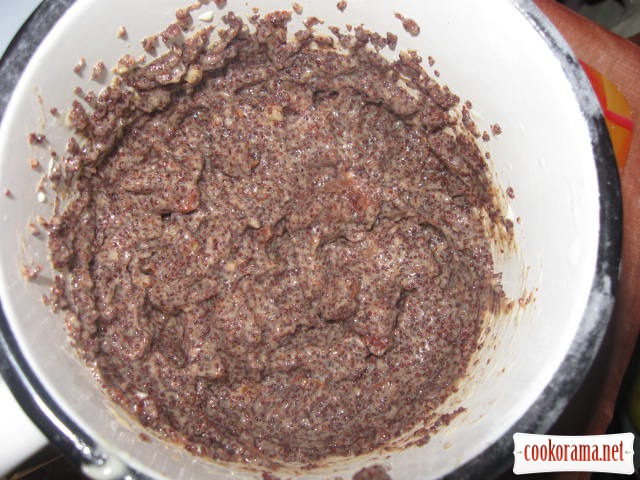 I f you prepare by your own, steam poppy, grind it, add powder, nuts and 2 eggs.
For cream, at first prepare syrup: slightly mix 1 egg with milk (not in foam).
Add sugar(200g) and put on heat, bring to a boil and cook stirring for 5 min.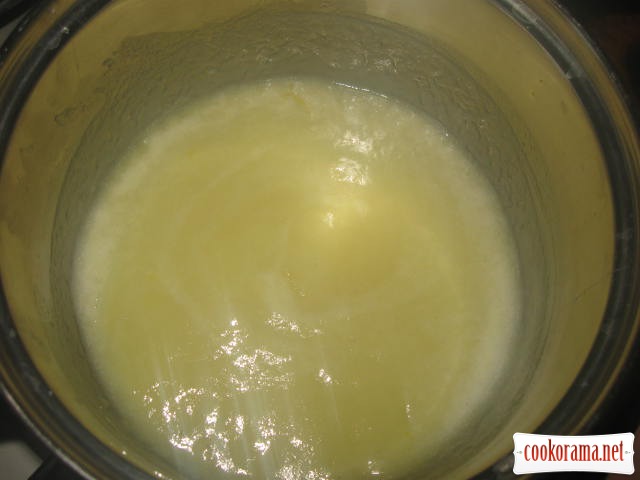 Cover dish with syrup, use film and cool the syrup.
Mix butter well, adding spoons of syrup, add vanilla sugar at the end. Add cognac, if you wish. I added some lemon juice.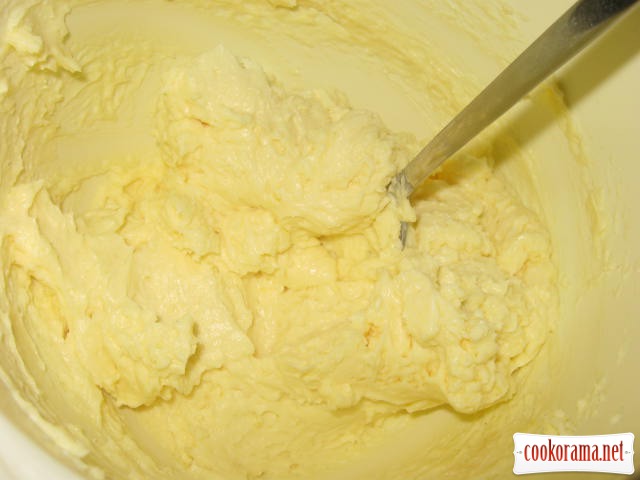 Smear flat cakes and put in cold place, to stand. Bon Appetite!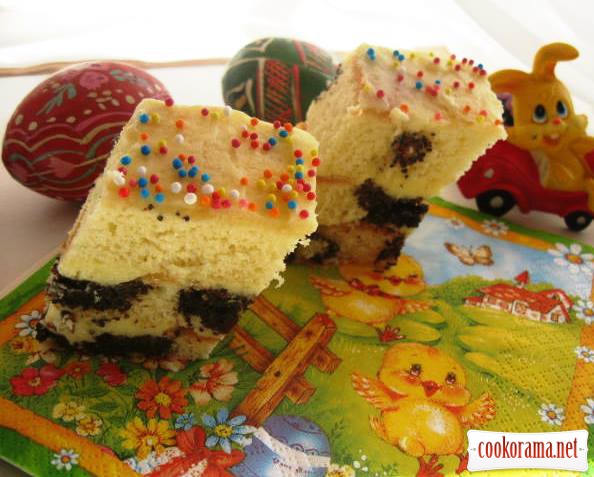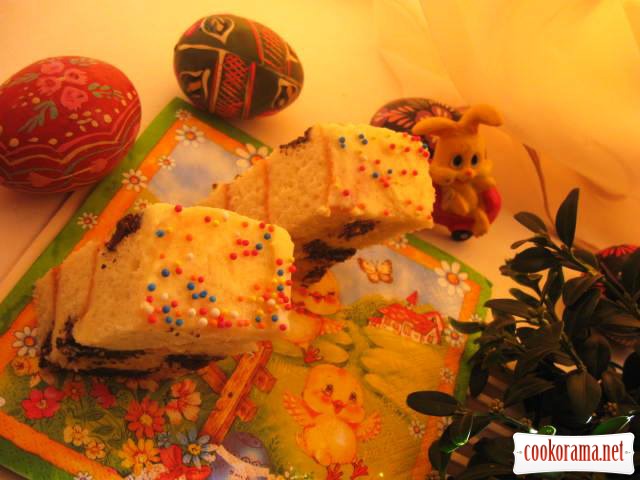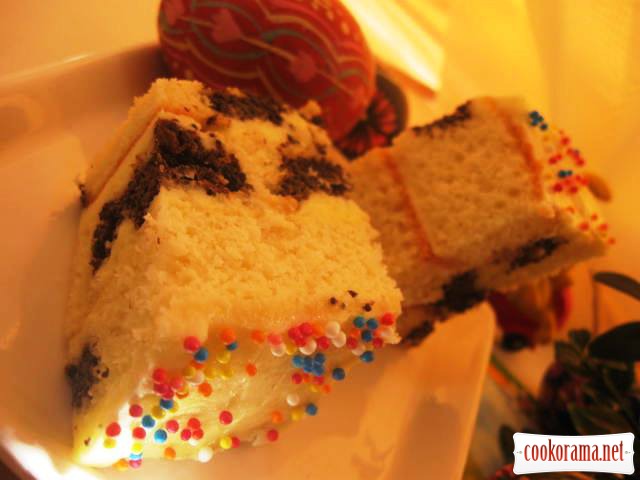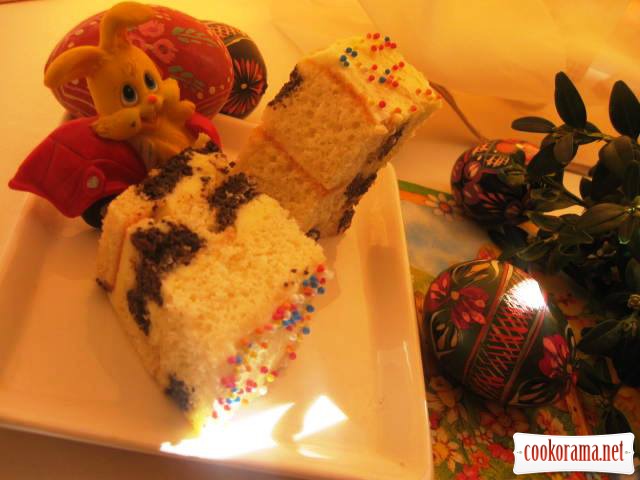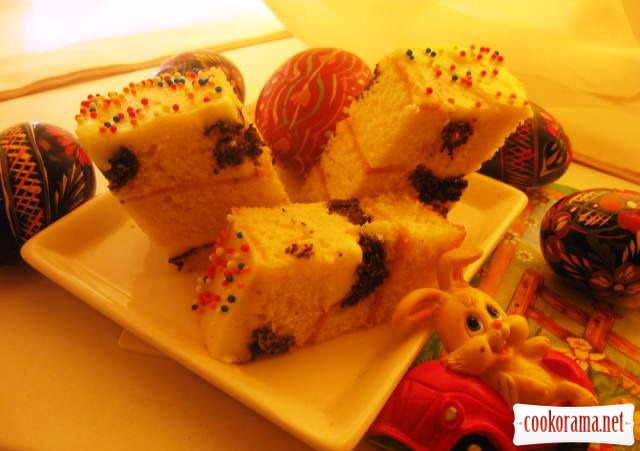 Bon Appetite! Plyatsok turns out delicious and very gentle to taste.