Plyatsok with poppy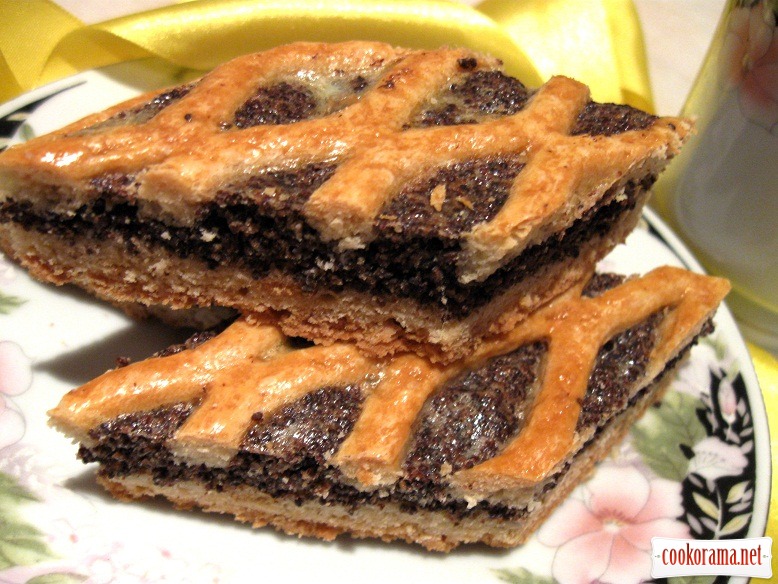 Ingridients
Dough
650 g.
150 g.
100 g.
3 шт.
100 ml
2-3 g.
2 g.
Filling
300 ml
3 spoon
2 шт.
1 шт.
100 ml
3 spoon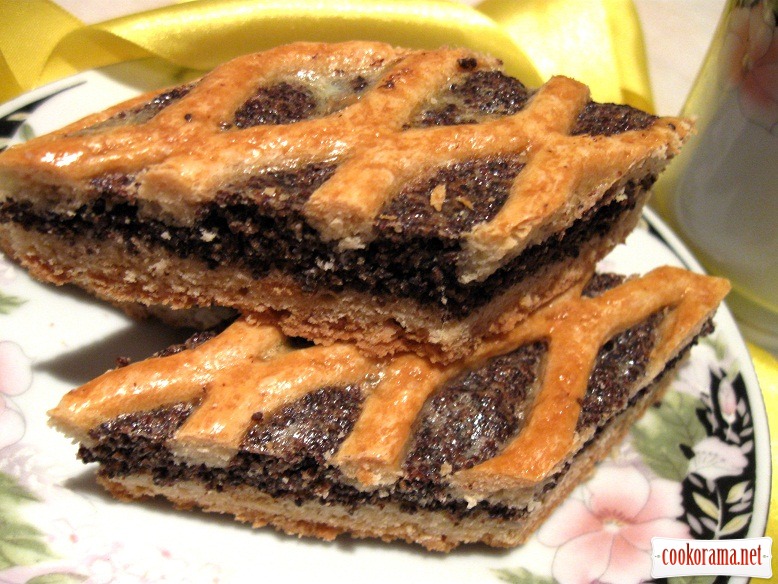 Preparation
Pour poppy with boiling water, cover with lid and leave for 15-20 min.
Sift flour, mix with butter, add soda, stir it.
Mix eggs, sour cream, sugar, salt and add to flour mass, knead quick smooth dough and put in the fridge for 15-20 min.
Strain poppy, grind it (I use hand blender). Add yolk, ground nuts, stir crackers. Add in few portions mixed in steep foam white with sugar.
Roll 2/3 of dough in layer (I got 32х38 сm form). It is easier to roll at first on working surface, then on parchment and shift on baking sheet, spread poppy stuffing and cover with ropes or net of 1/3 dough. Grease with yolk.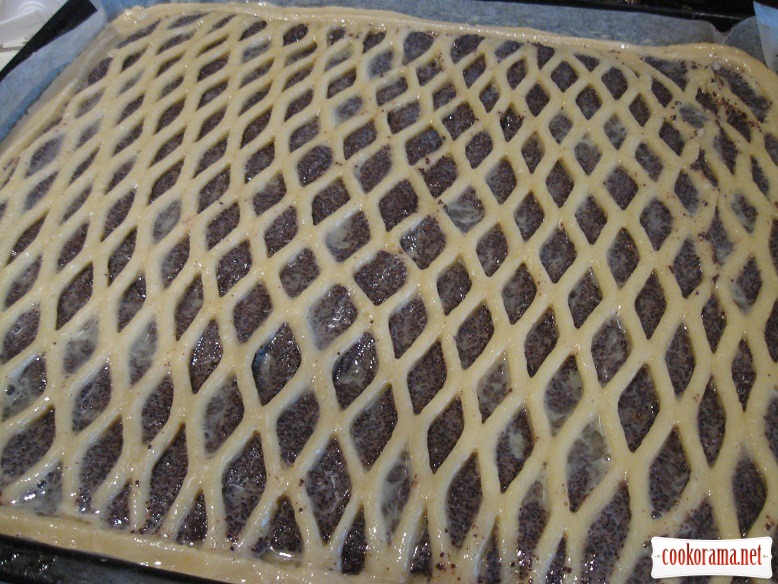 Bake in heated at 180 ℃ oven for 25 min.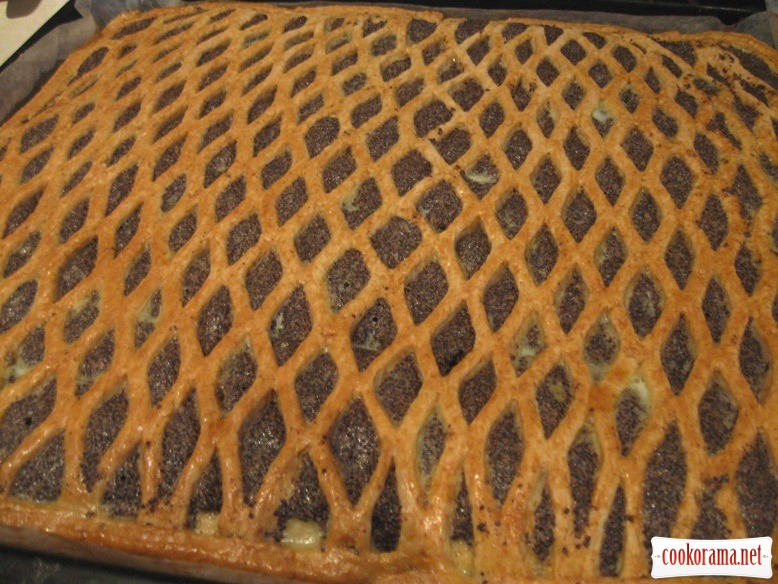 Cool and cut in pieces.
Bon Appetite.