Pomodori secchi sotto olio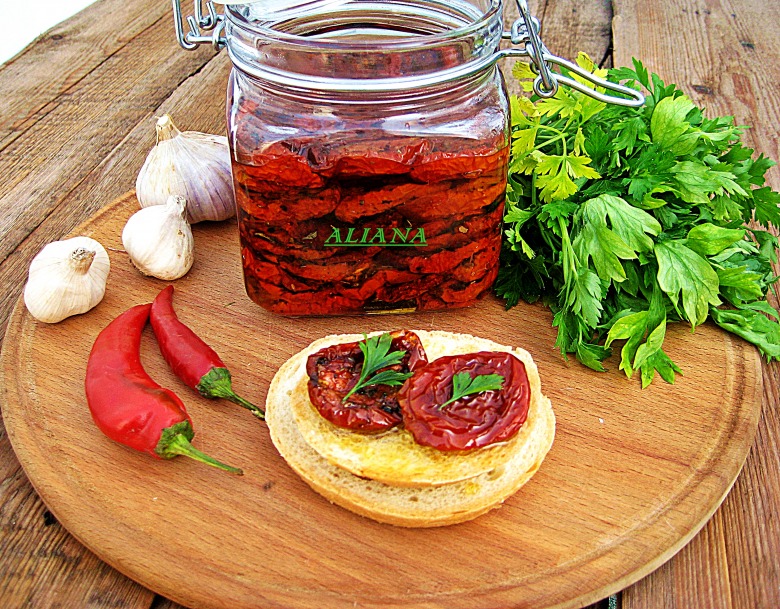 Ingridients
1 kg
10 g.
20 g.
300 g.
5 g.
While there is still ground tomatoes, share a good recipe. After trying a bunch of variants, for 2 years cook only in this way. The result is not worse then store ones. You already know, that they can be used in a great number of dishes, they give a unique sweet-spicy flavor to salads, appetizers… They have a very nice, soft, slightly sticky texture that can be confused and replaced with nothing.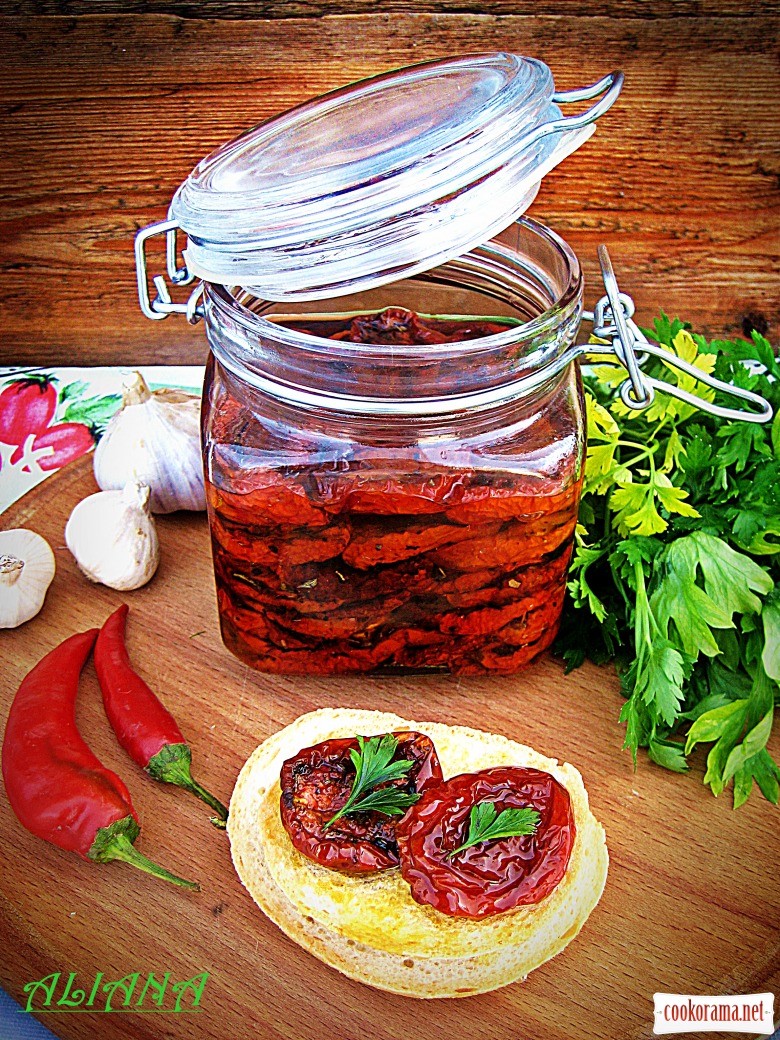 Preparation:
Choose medium size tomatoes, ripe, sweet, but resilient. The best is sort «plum», they are fleshy and less juicy.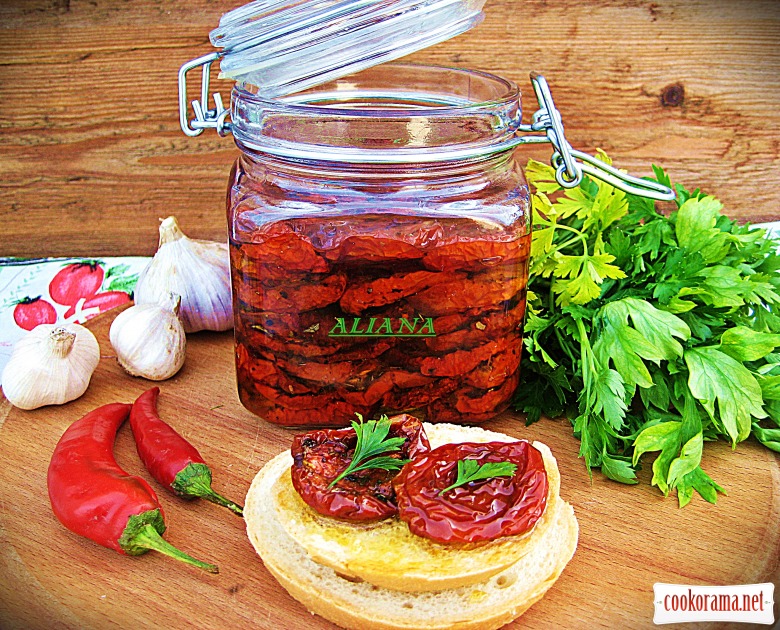 They practically cook themselves, and we only prepare them for this))
Wash tomatoes, cut in halfs.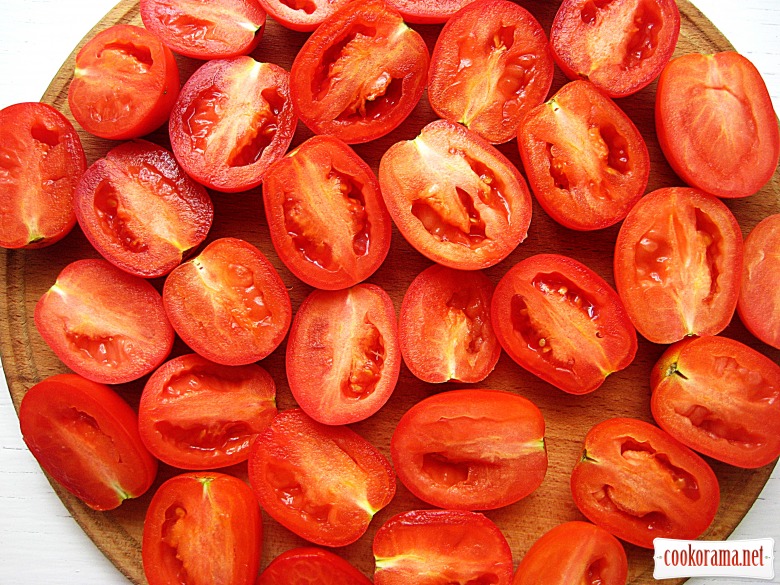 Add herbs (begin to give flavor / oil) in oil.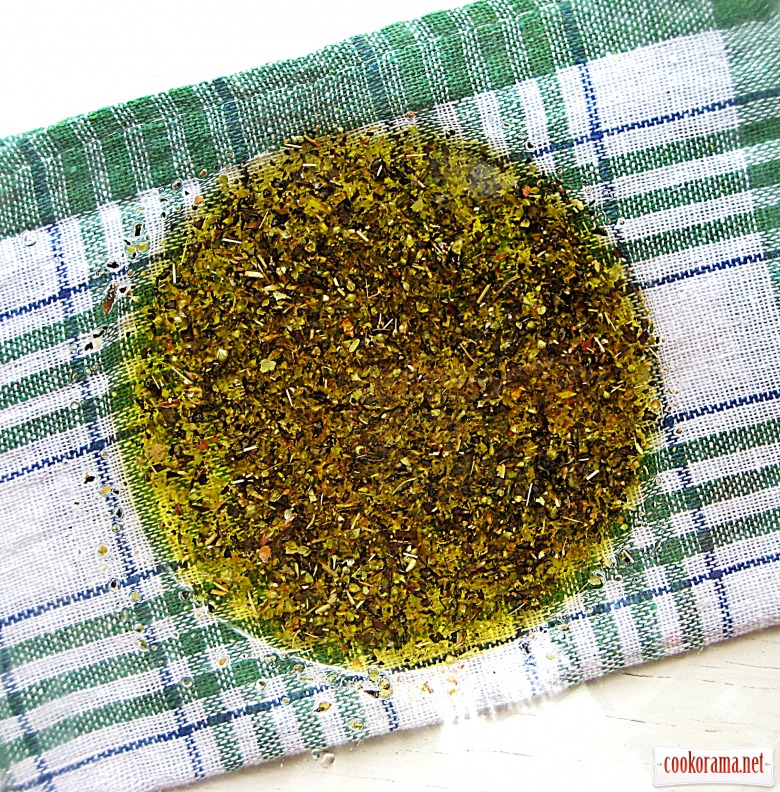 Add tomatoes, mix well (each half should be in oil).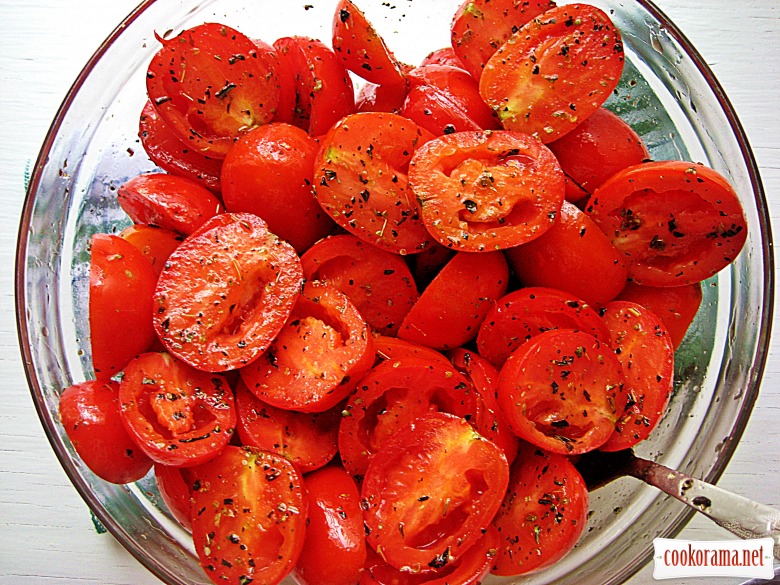 Spread tomatoes on a covered with cooking paper pan. Mix sugar, salt, pepper, sprinkle each half.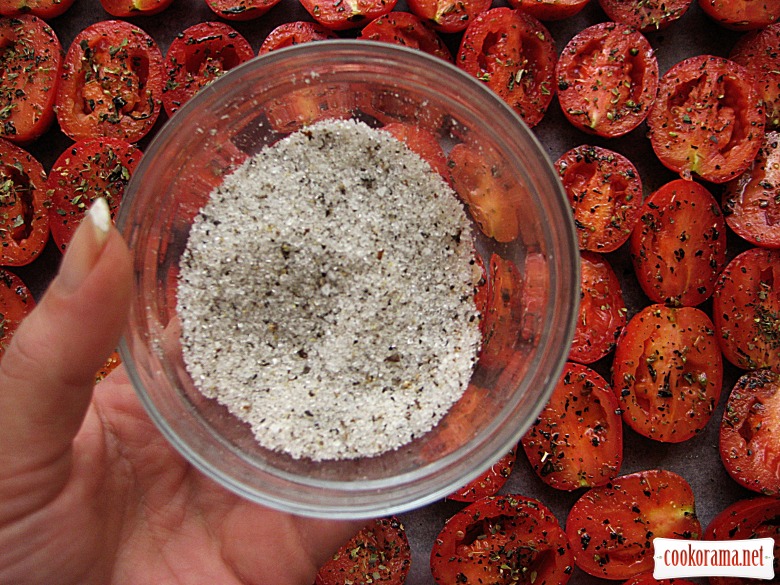 Put in the oven at 100℃, preferably with blowing, for 5 h, with blowing for 3-3,5 h. How to check 1). to press tomatoes with the back of a spoon, if the juice is not allocated means ready; 2). If the edges of the peel wrapped themselves inside. And, I almost forgot, from time to time slightly open the oven door to wipe condensation. At the expiration of the time leave tomatoes to cool off in the oven, then shift into a sterilized jar and pour the best olive oil (I flavored with thyme). Oil should completely cover tomatoes. Keep in the fridge, though it will be finished in as short period of time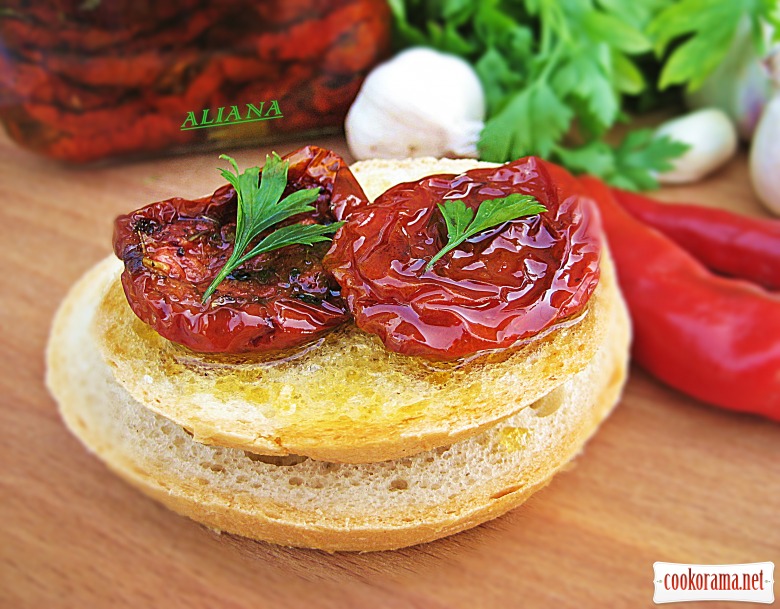 Just pour bread (oil from tomatoes) on the top sun dried tomatoes, very tasty))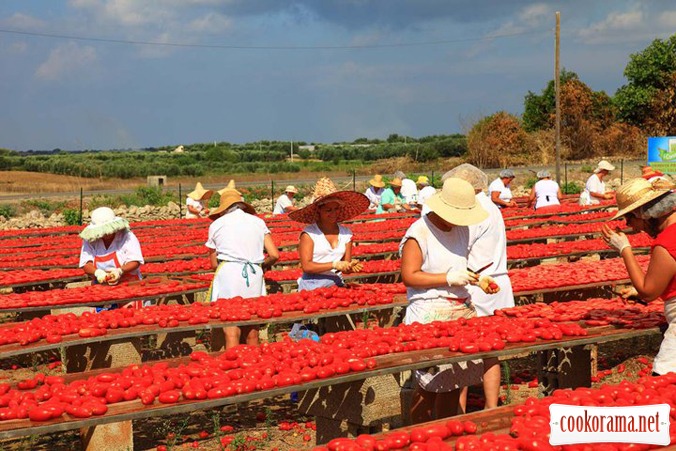 Here, how well together, under open hot sun, sun-dry/ dry in Italy)))