Sun-dried tomatoes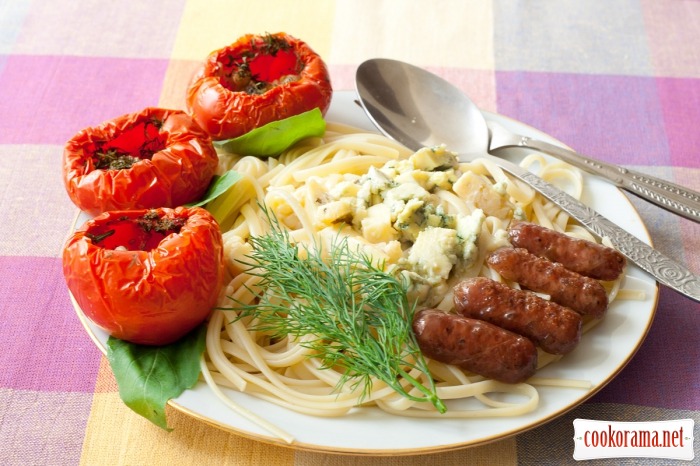 Ingridients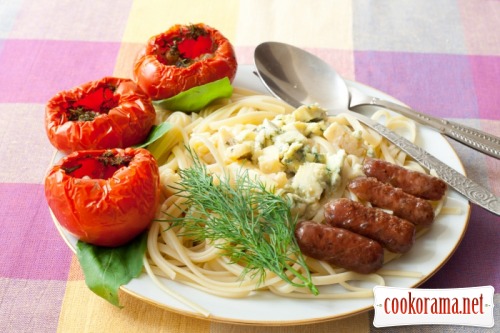 It so happened that a friend reminded me about the sun-dried tomatoes for bruschetta and another friend on the same day advised me a wonderful recipe.

Preparation
Plum tomatoes and the usual ripe tomatoes. You can take a «cherry»… In general, tomatoes should not be large!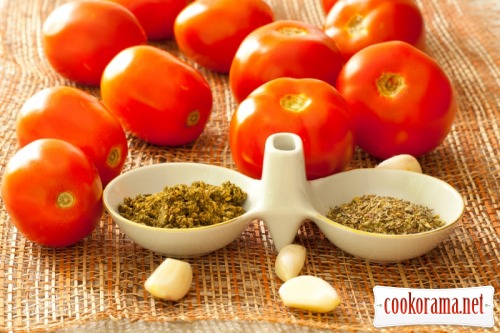 Cut plum tomatoes in half, cut off a «cap» from round tomatoes. Carefully, with the help of knife and tea spoon remove seeds and liquid from each. The main thing, is not to damage the peel.
And fill each with chopped garlic (1 clove for one tomato), add pepper, salt. Be generous with dry Italian herbs and zatar. Sprinkle tomatoes with olive oil.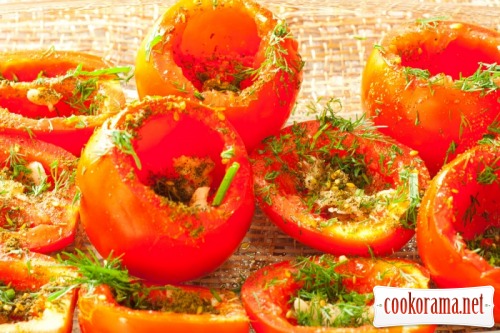 Put in the oven with a slightly open door. At 100℃ and wait for 5 hours, from time to time checking the process.
Here they are, tomatoes, which pulled out of the «sauna» in five hours.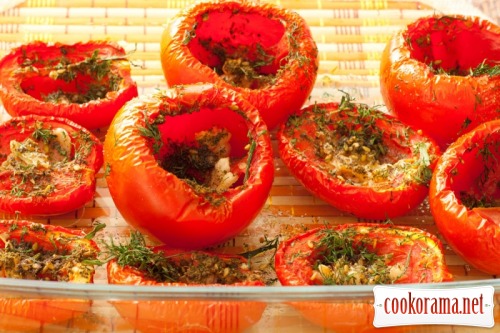 And by the Jura`s advice I fried in olive oil cake slices. Blue cheese, sausage and herbs — all, as you wish.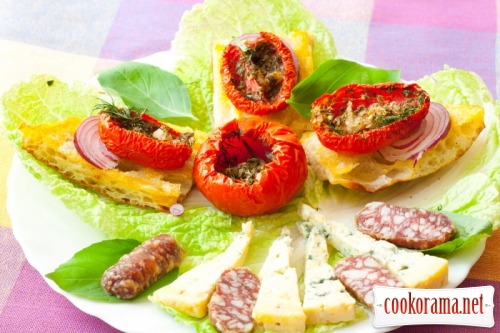 And for the favorite pasta I did not have to cook the sauce — tomato replaced it well. And you can make a sauce based on them, or with the addition of sun-dried tomatoes to fresh ones or tomato puree.
Fried sausages charozetta were also good. And to sprinkle pasta with cheese… Enjoy your meal!