Warm appetizer "Tomato kegs with eggs"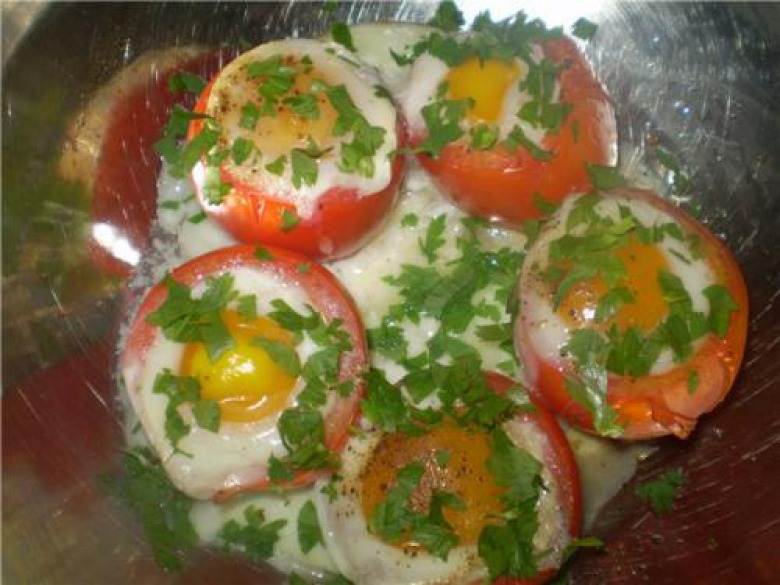 Ingridients
5 шт.
5 шт.
1 tsp.
1 tsp.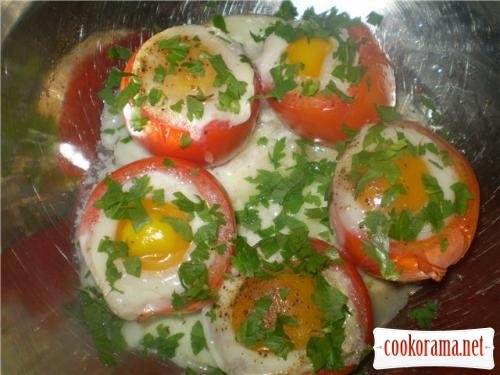 Preparation
:
Wash
tomatoes, cut the tops off of the tomatoes, and use teaspoon to clean around the inside. Put our
kegs
into a baking dish. In each
keg
pour one
egg
, sprinkle with salt and pepper. Bake in preheated oven to 180-200 degrees until eggs
ready
. Sprinkle with minced greens. Insides of
tomatoes
mix in blender with oil and
soy sauce
, it is our
sauce
. Serve it warm and pour
tomatoes
with sauce. Bon appetite to everyone!!!