Sun-dried tomatoes in 25 minutes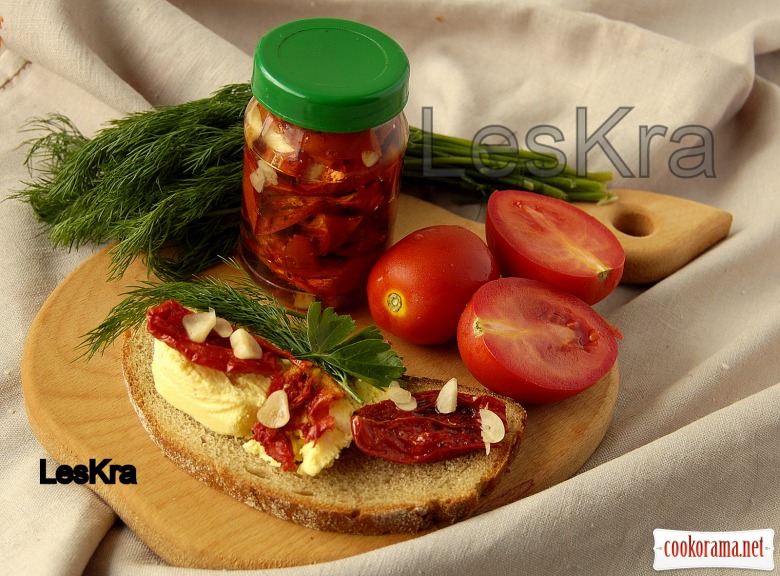 Ingridients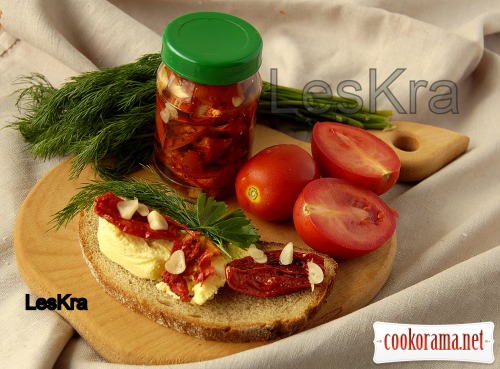 Sun-dried tomatoes are in fashion: they are added to bread, salads, used to make sandwiches. One problem: they are expensive and preparation takes a long time. There is a solution! I propose to try to cook dried tomatoes in 25 minutes. You`ll be glad with the result

Preparation
Wash the tomatoes, dry and cut into quarters. With teaspoon remove seeds and juice (it will turn a small amount of juice and done quickly).
Spread on the plate with a cut up. Sprinkle with salt and greens, add oil and put in the microwave for 5 min at a strongest heat.
After that leave it for 5 min. Pour the produced juice in a separate bowl, and again put tomatoes for 5 min on a strongest heat.
Then again leave it for 5 min and put the third time for 4-5 min. Slice the garlic. Put dried tomatoes in a jar, add garlic, pour juice, which was formed after the first baking. The remaining volume of the jar to the top fill with oil. Keep in the refrigerator and use as required.