Tomatoes in the Volga style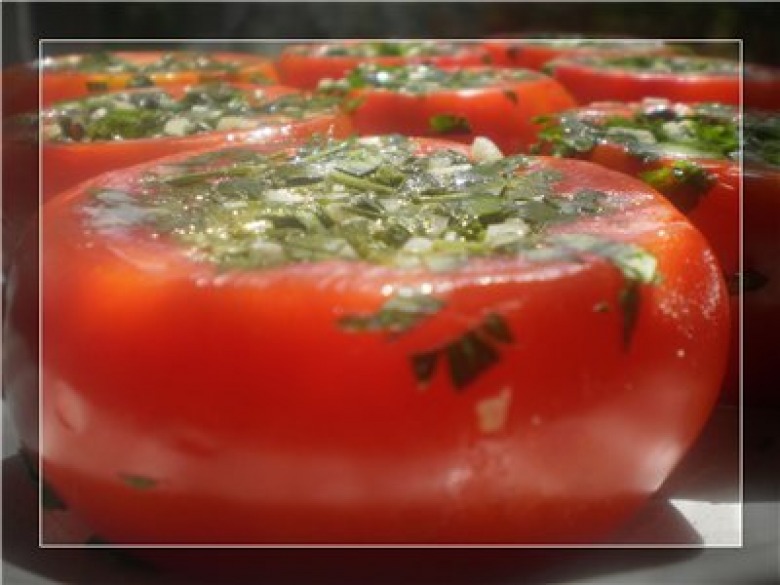 Ingridients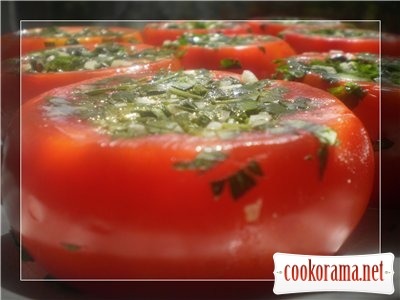 (author: Tanya, Say7)

Preparation:
Slice off the top of tomatoes and remove pulp of tomatoes a little. Chop parsley.
Squeeze or chop garlic.
Put a coffe spoon of salt incide tomatoes, at the top put parsley and garlic.
Put tomatoes into pan or flat dish.
Cover tomatoes with flat dish and put the weight on it.
(for example, the pan with water).
Put the pan with tomatoes to the balcony. (Do not put into refrigerator!)
After day you can try on!
Bon appetite!
1721

04 March 2012, 18:01