Vareniki with cherries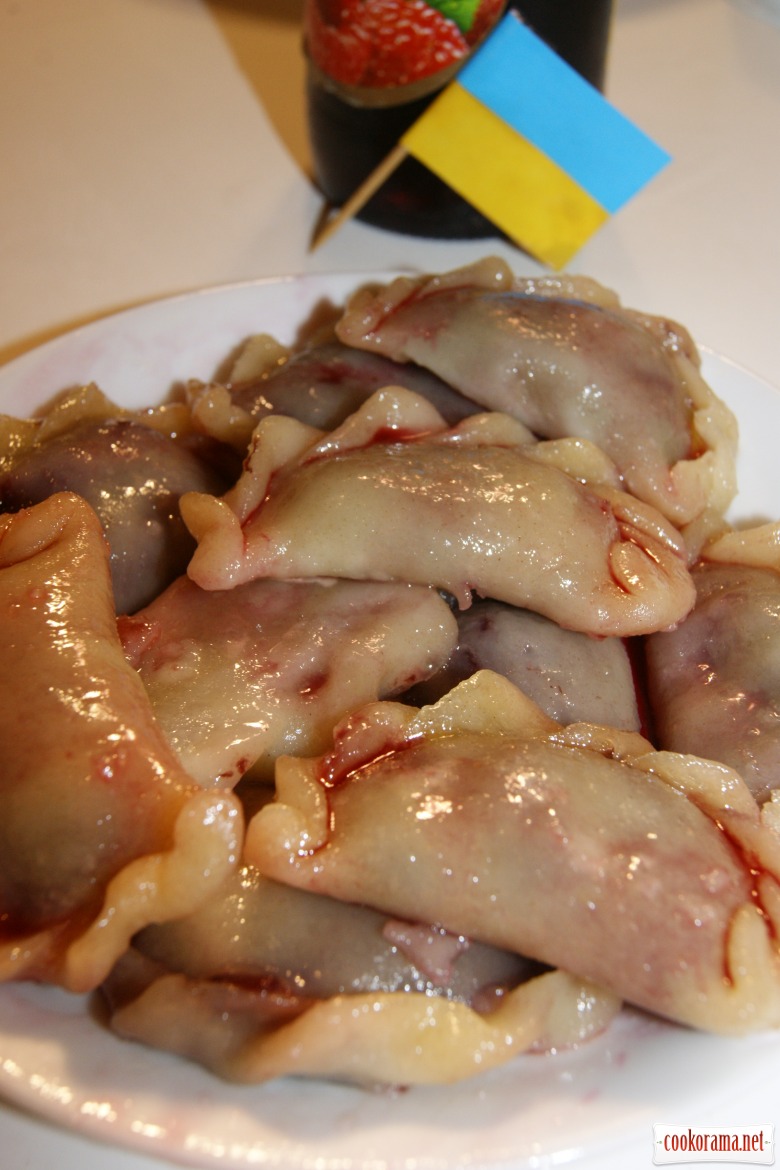 Ingridients
300 g.
200 g.
40 g.
300 g.
20 g.
How can Ukrainian cuisine be without vareniki, and even with cherries! I offer you a recipe of lenten vareniki with cherry from choux lean dough!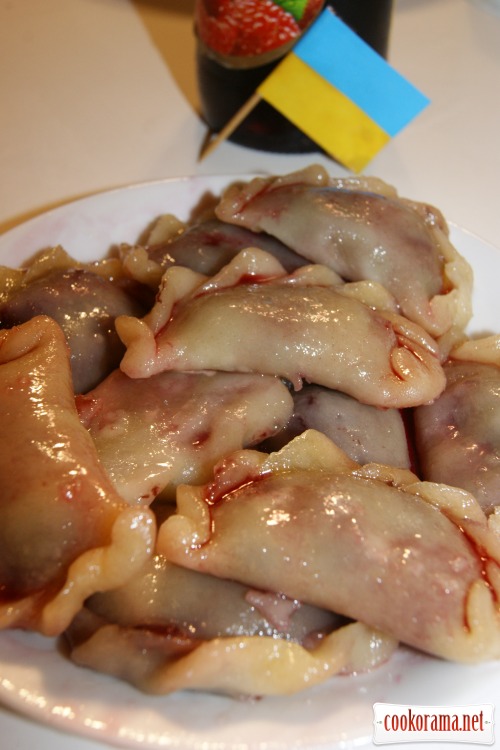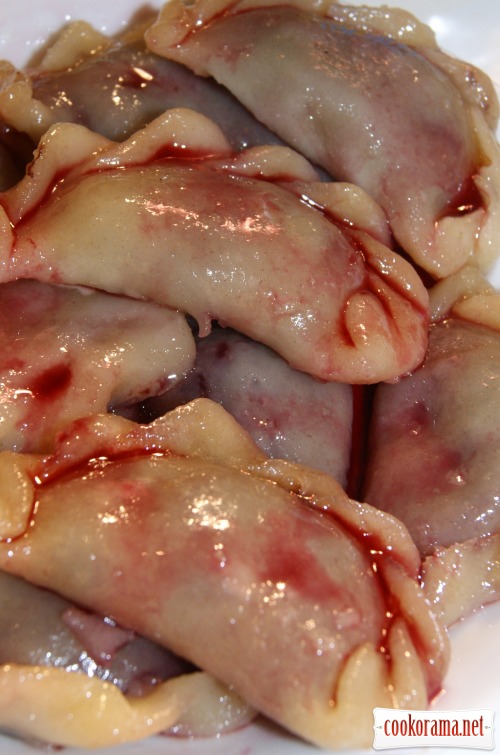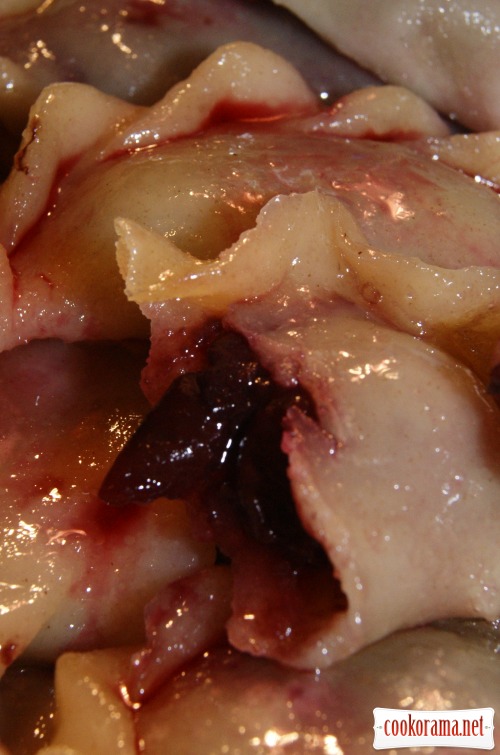 Preparation
Add in water salt and butter, wait till boiling, reduce the heat and add 1 glass of flour, mix quickly, to avoid clumps of flour. Mix constantly, until the dough will be like a one piece moving in the pan by turning the scapula.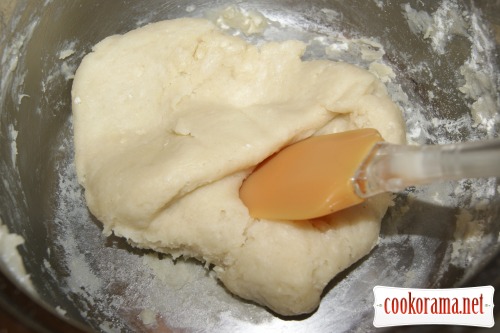 Cool the dough a little to work with it.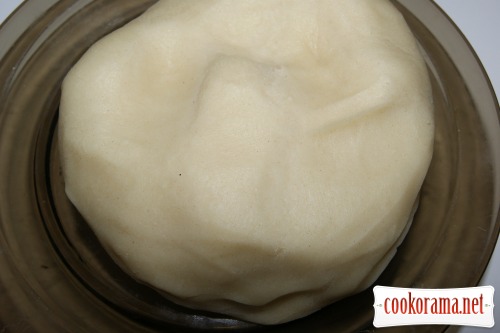 Sprinkle 1/2 glass of flour on the table and put dough on it. Knead very carefully, till it gets all the flour. Then do the same with another 1/2 glass of flour (may need more if you love the steeper dough), and you`ll need some flour to roll the dough.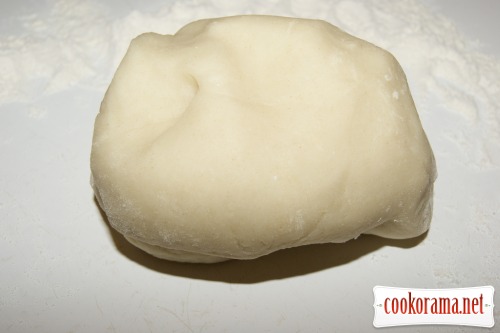 With glass cut off the circles, put cherry on them (before boil cherries with 1 tablespoon of starch) and pinch the edges of vareniki well.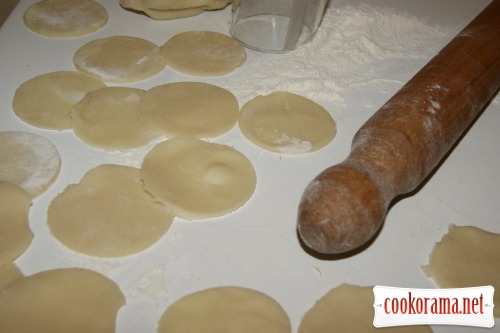 The dough is very gentle, easy and pleasant for work.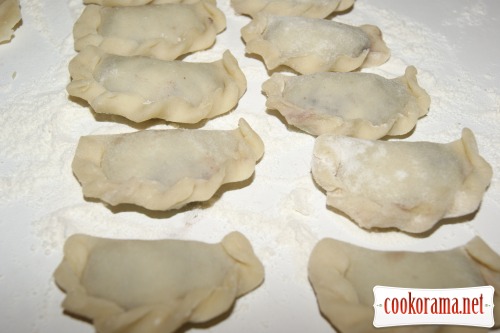 Boil vareniki in salted water, they are boiled very fast. I cooked in a double boiler for 7 min.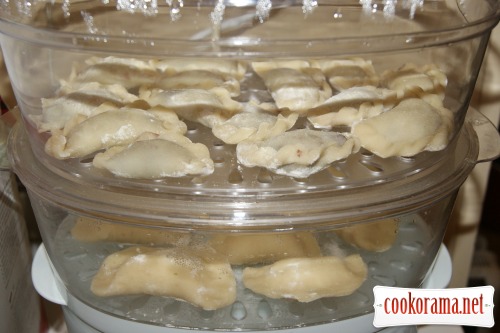 Ready vareniki grease with margarine (butter), can be poured with syrup.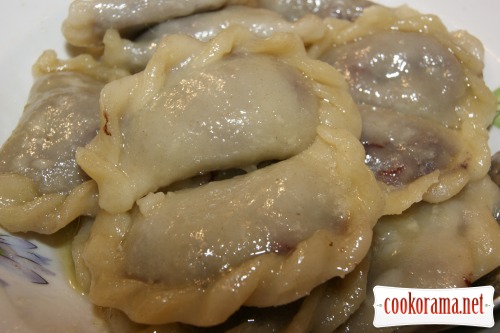 From the remained dough I made some vareniki with cottage cheese, but it`s not a Lenten dish.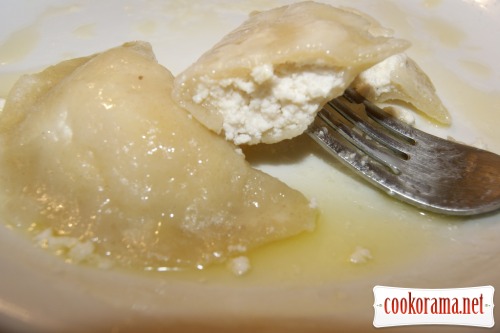 Bon Appetite!