Vareniki with curd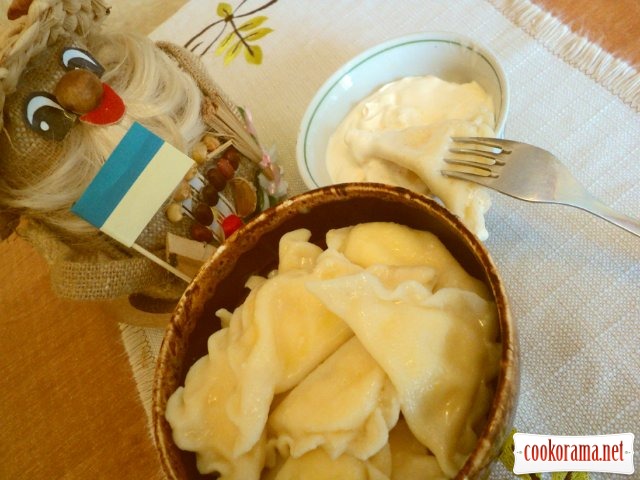 Ingridients
3 glass
2 шт.
2 шт.
0,5 glass
0,5 tsp.
400 g.
1-2 spoon
1,5 spoon
Vareniki — the national dish of Ukraine. Studies say that this dish comes from the Turkish cuisine a bit similar to pelmeni dish dyush-vara, stuffing in which were replaced on the Ukrainian national characteristic stuffings curd, cherries, potatoes, onion, greaves and others. In various parts of Ukraine vareniki are prepared with the features in dough and application in stuffing, which there are many. I present you vareniki with one of the favorite stuffings — curd.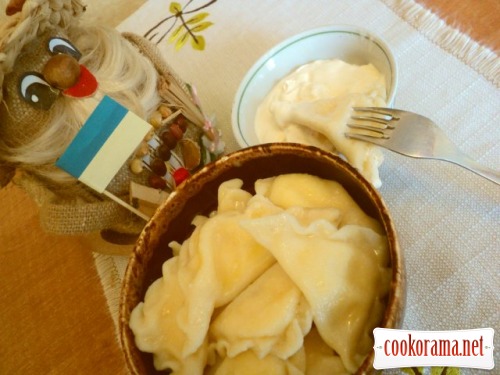 Preparation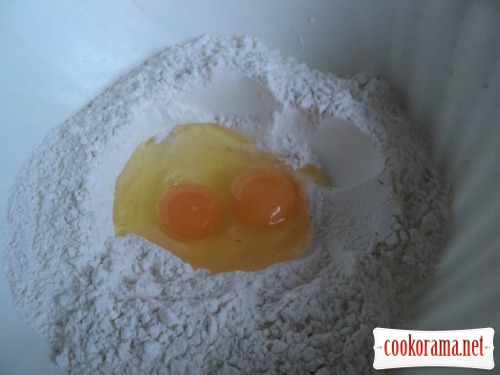 Sift flour into a bowl, make a hollow in the middle, beat 2 eggs, add very cold water with diluted salt. Cold water contributes less drying during preparation of vareniki and increase its adhesive properties. Knead dough of medium thickness.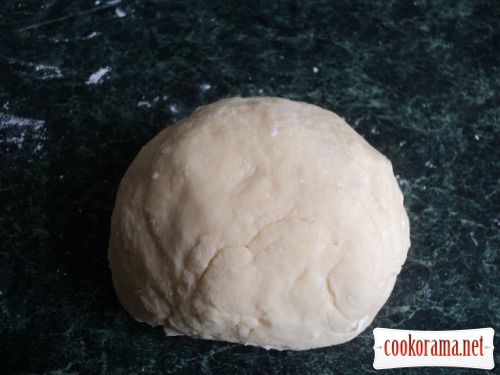 Cover dough with towel and let it stand for 15-20 min.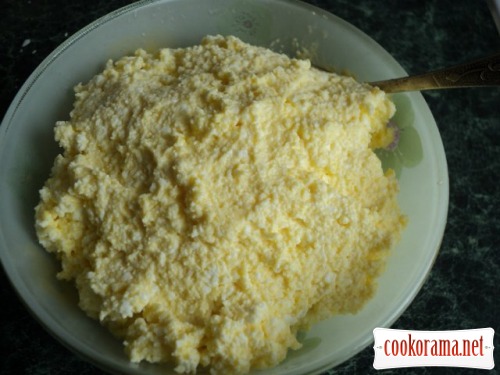 Prepare stuffing: add sour cream in curd, sugar, salt, egg yolks (or 1 egg), stir well into a homogeneous elastic mass.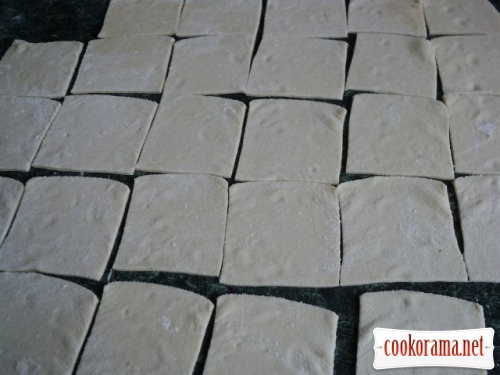 The dough is rolled out in 1-1.5mm thick layer and cut into squares measuring 5x5cm. You can cut circles with thin glass, but this method is less rational because remnants of dough dry quickly and it is harder to use them for vareniki.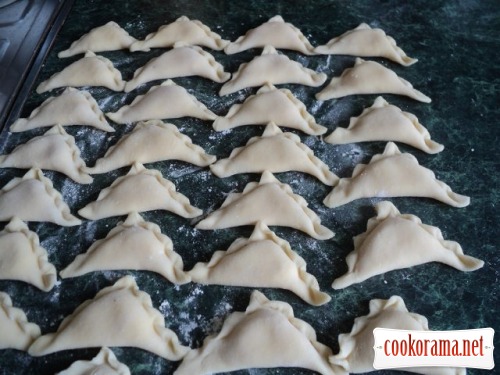 Put 1 tbsp of stuffing in the center of each square and close up the junction (joint) should try to make not thicker than rest of dough, otherwise they will be badly boiled and rough to taste. For greater certainty gluing of stitches can further be minimized as piping.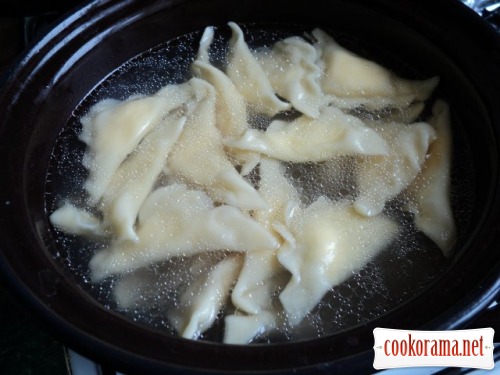 Boil vaeniki in a large number of salted water (1 tbsp of salt to 3 tbsp of). For vareniki not to stick together, we can add in water 1 tbsp oil. After 8-10 minutes vareniki will float to the surface, then they are removed with a slotted spoon, shift into a deep bowl or pot and pour melted butter.
Serve vareniki hot with sour cream. Bon Appetite!