Vareniki with cabbage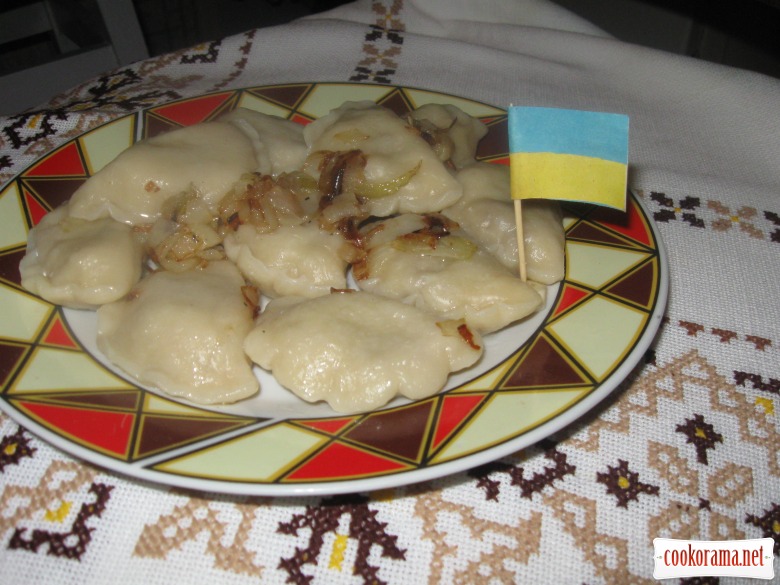 Ingridients
Dish is easy to prepare, can therefore so popular in many families. Depending on frying can be lean food. Vareniki with fried sauerkraut… They may be loved or not, but it is impossible to remain indifferent; especially those who are fastening.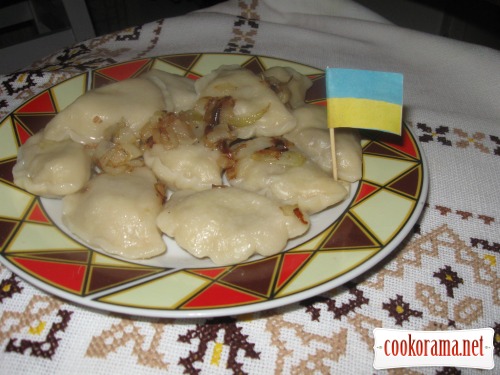 Preparation
Knead dough by your favorite recipe, only thing if we prepare meatless vareniki, apart from the water add nothing into flour. Boil cabbage. Fry onions and spread cabbage in it.
Fry all together. And we got something to mold vareniki with(stuffing is ready).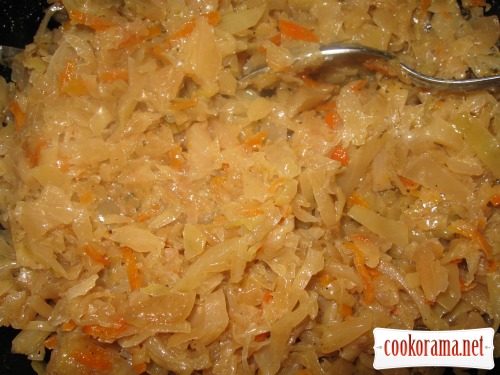 Next, mold our vareniki: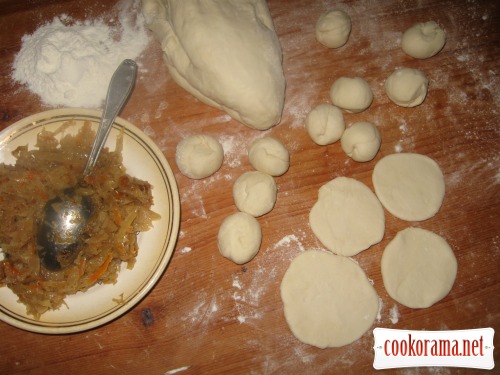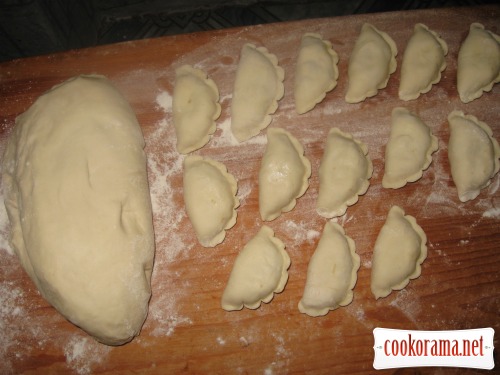 Boil vareniki, add fried in oil onion (grandma fried onion with boiled mushrooms, then added all that to vareniki – it was very tasty). Such a national dish.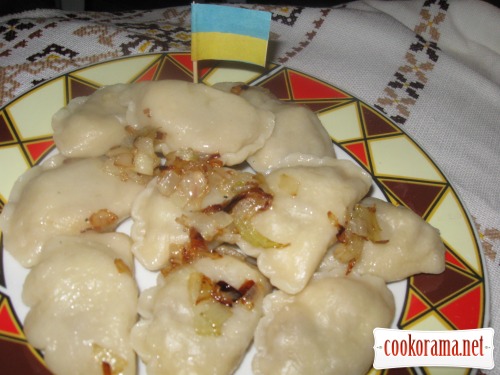 Bon Appetite!