Vareniki with smoked cabbage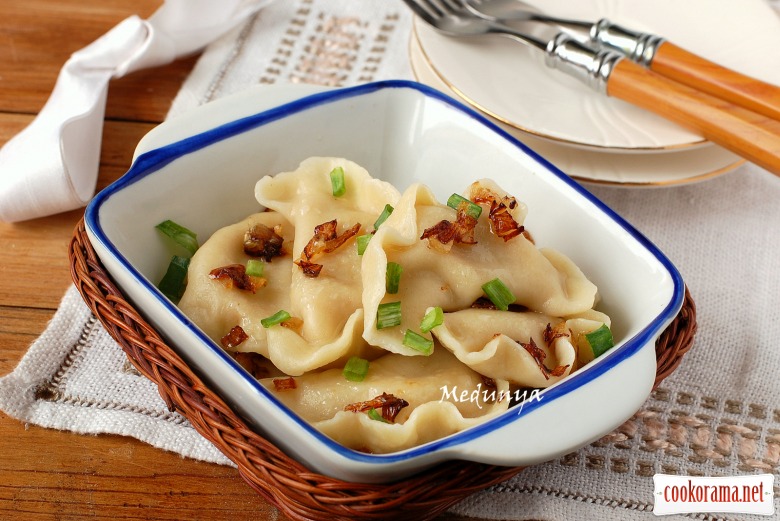 Ingridients
Filling
300 g.
1 шт.
1 шт.
60 g.
Dough
200 g.
125 g.
40 g.
5 g.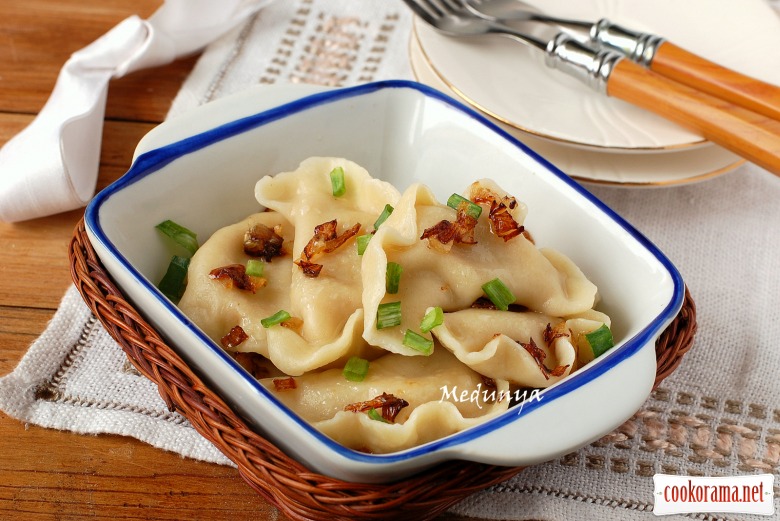 I want you to surprise a little today. Everyone cooked and ate vareniki a lot of times. And have you ever try vareniki with smoked cabbage? Let`s try!

PREPARATION
Finely chop cabbage.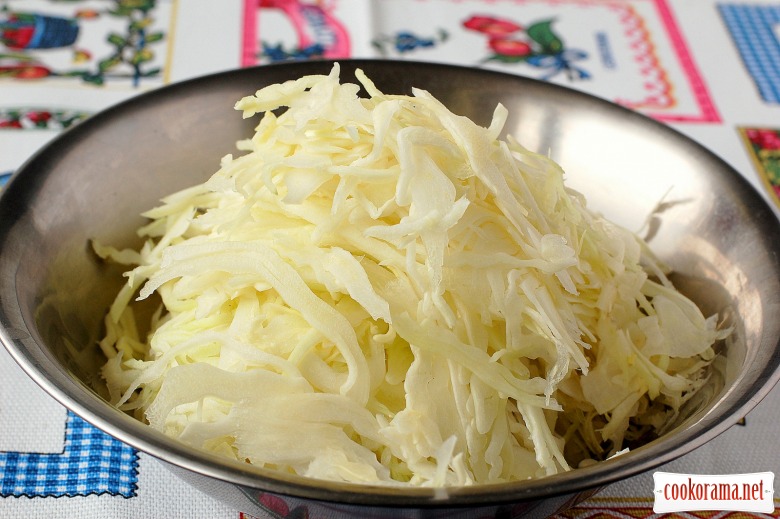 Boil till readiness in salted water (10-12 min). Squeeze it.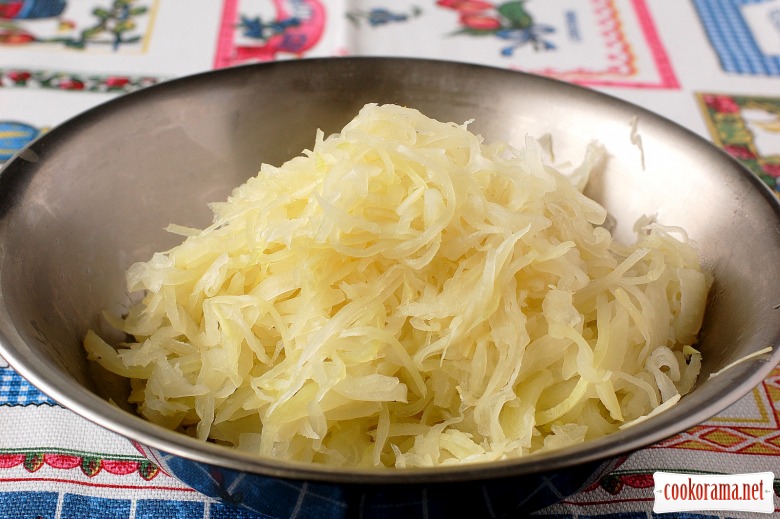 Meanwhile dice onion and fry on oil till semi readiness.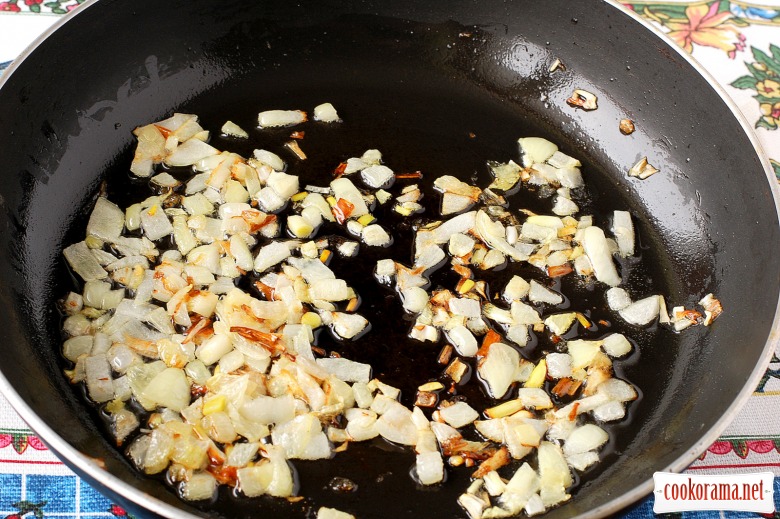 Add grated carrot. Stew for 1 -2 min.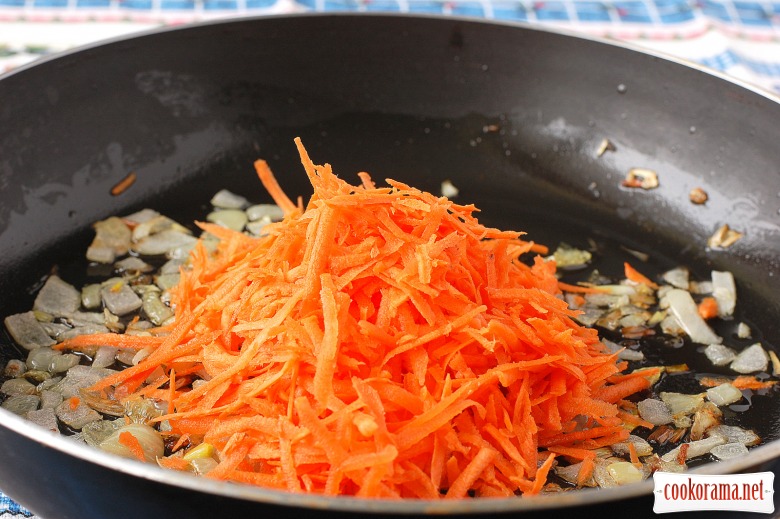 Add cabbage, salt, spices. Stew for 2-3 min.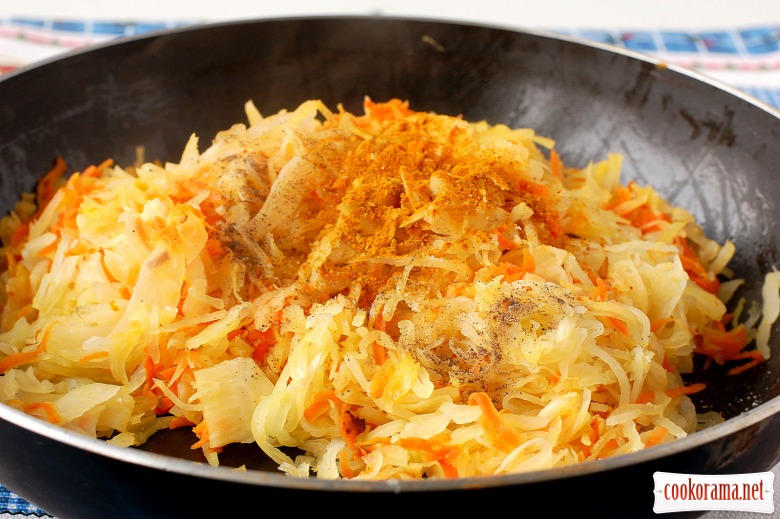 Add sprats to cabbage.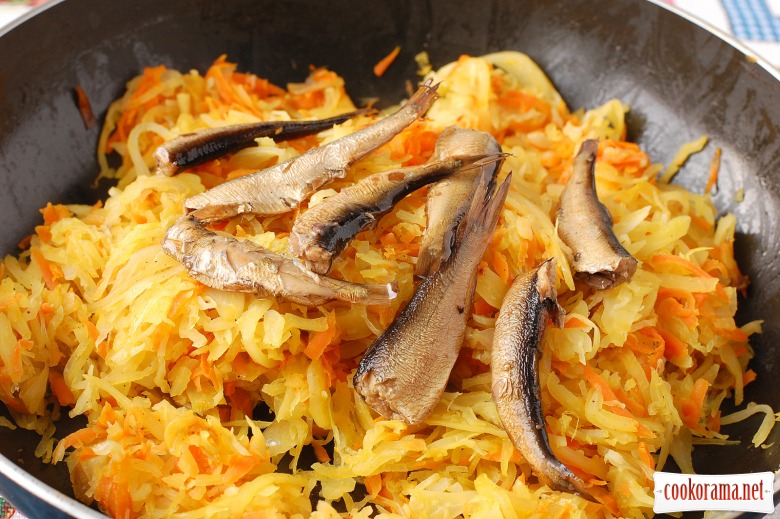 Mix with blender or food processor, to get small pieces.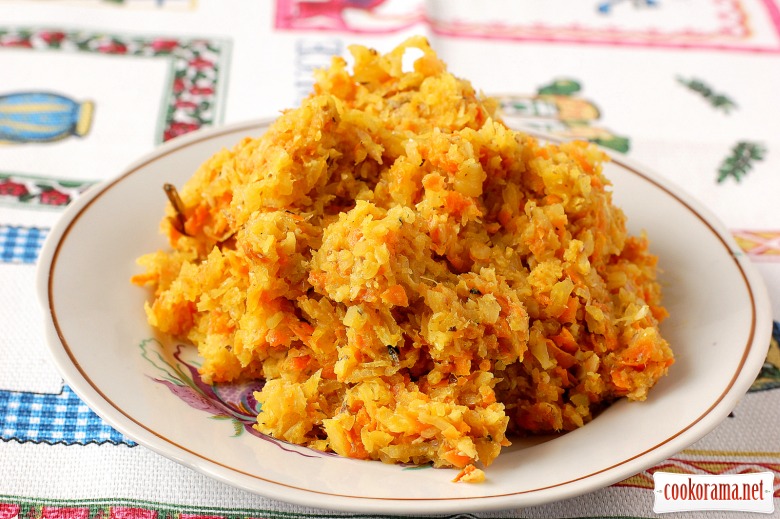 Meanwhile, prepare the custard pastry.
Combine sifted flour and oil.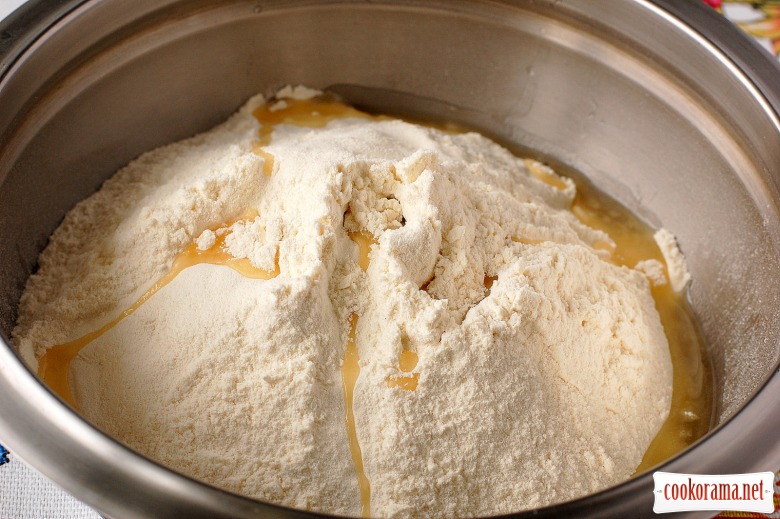 Boil water with salt and pour into flour.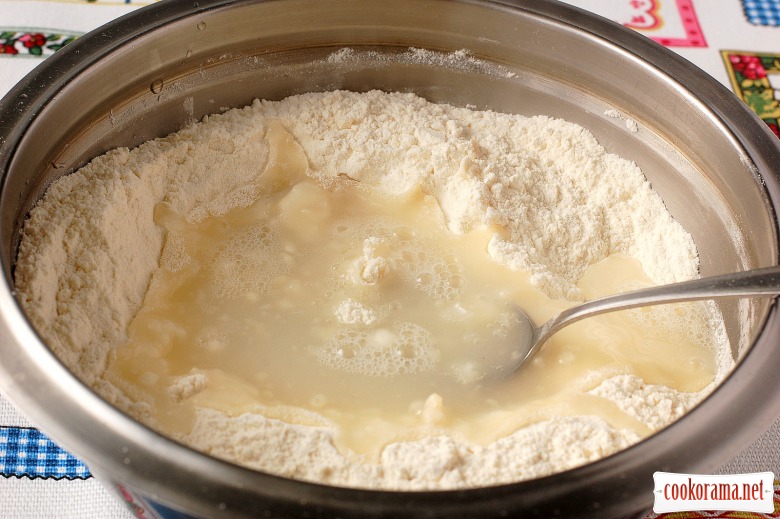 Knead dough.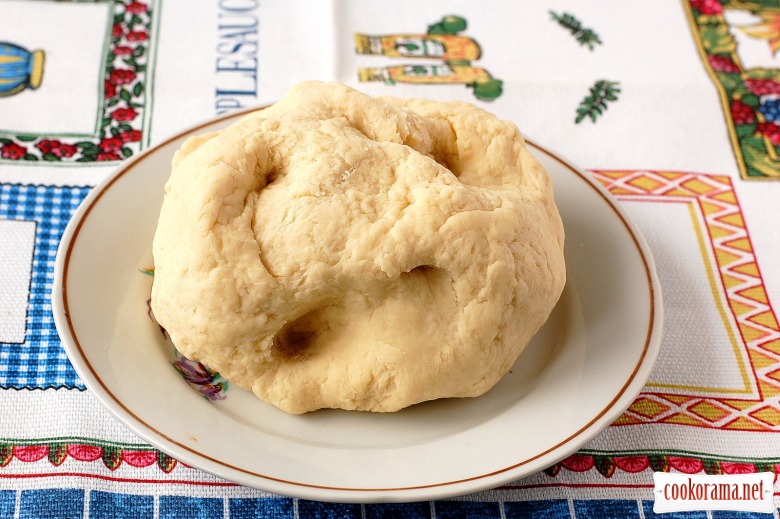 Make vareniki.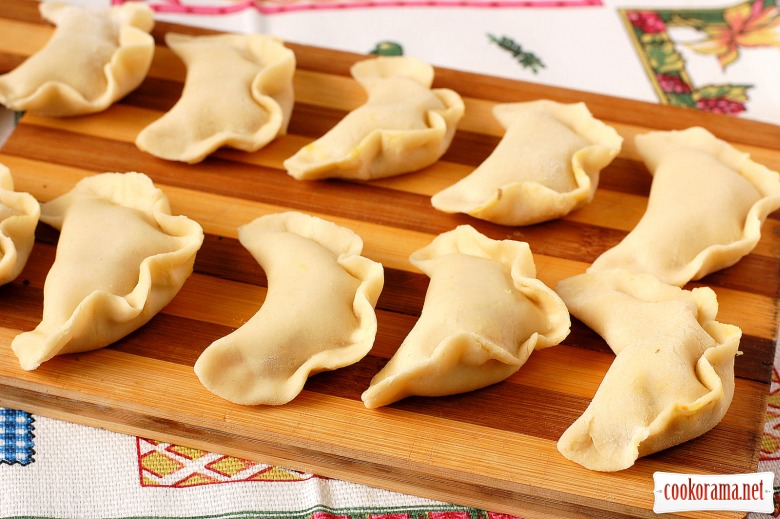 Cook in salted boiling water until tender. Season with fried onions.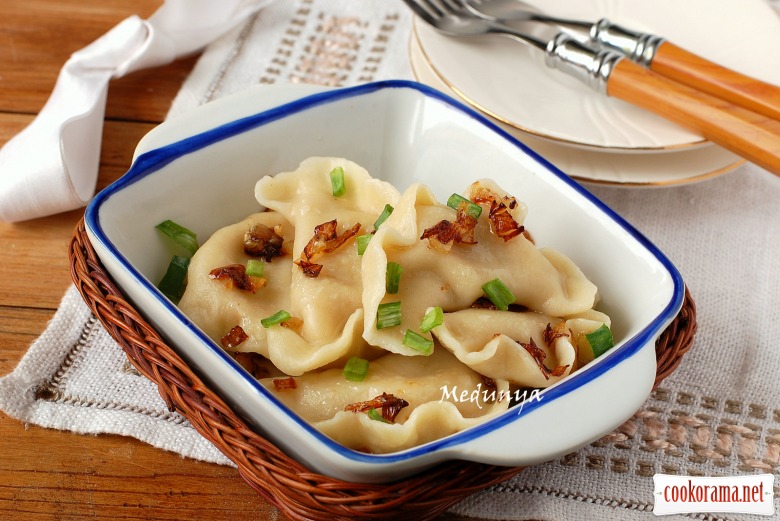 Bon Appetite!
685

03 April 2013, 22:48