Ukrainian homemade borsch with dressing from lard and garlic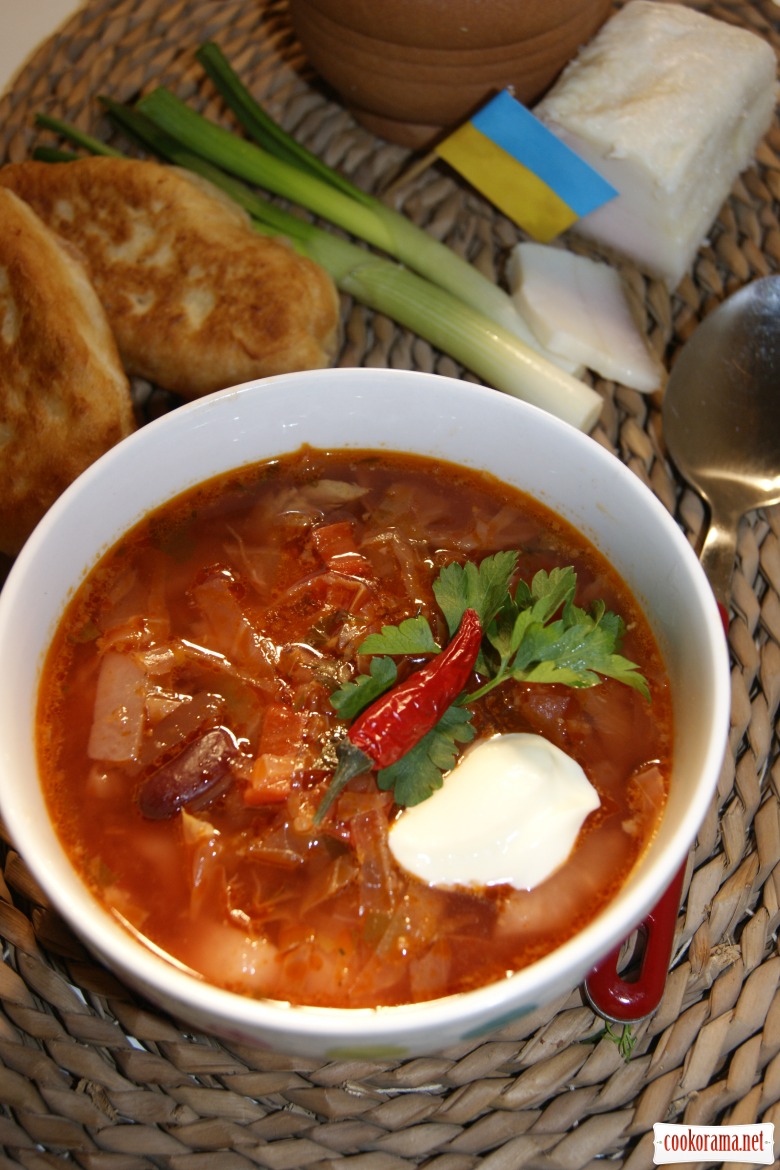 Ingridients
1 kg
5-6 шт.
1 шт.
2-3 шт.
6 шт.
2 шт.
1 шт.
500 g.
3 spoon
50 g.
200 g.
The most popular dish of the first in Ukraine — borscht. The word «borscht» comes from the old «b'rsch» (beet). This vegetable is an integral part of borscht. It gives flavor and color.
More than two dozen components are added to beet, that do not inhibit the beet flavor, but only set off and diversify it. Mandatory ingredients in borscht are cabbage, carrot, potato, parsley, onion, tomatoes, extra — apples (sour), cougettes, beans. There are many varieties of soup. In every region of Ukraine it is cooked by special recipe.
Many soups are called by areas in which they appeared: Lviv, Hutsul, Transcarpathian, Yalta, Poltava and others. They differ in the method of preparation of broth, vegetables set, beet processing.
Typically, borscht is prepared in meat or bone broth. Poltava and Odessa cook borscht in goose or chicken broth. Some borscht is seasoned with toasted flour. This is optional, but sour cream to the soup — a must.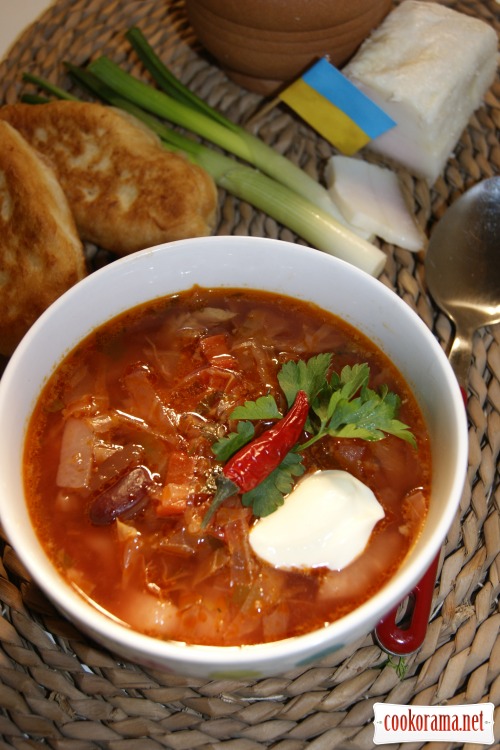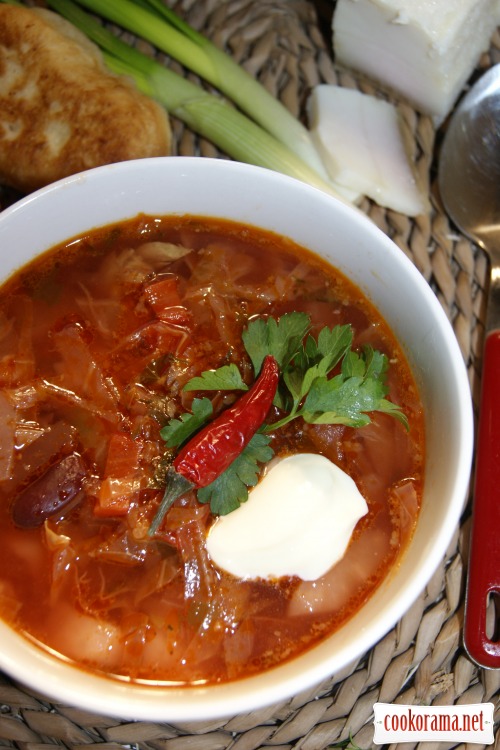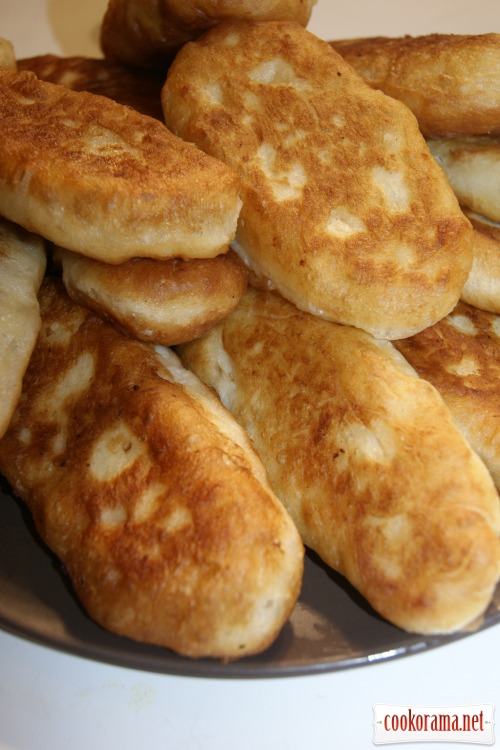 For 6 l saucepan.

Preparation
Pour bones with water, so, that it covers them, bring to a boil, drain water, wash bones and pour cold water. Bring to a boil, not forgetting to remove foam.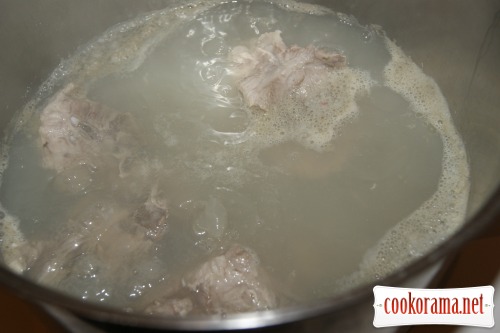 Add 1 onion and 3 cloves of garlic, salt and simmer until cooked (meat departs from bone easily). Remove onion and garlic.
Parallel to the broth, put in a separate saucepan beans for boil. Add potatoes and almost ready beans, cook until done.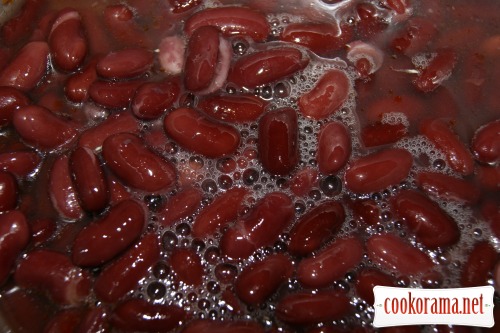 Stew in saucepan chopped onion and pepper for 2-3 min.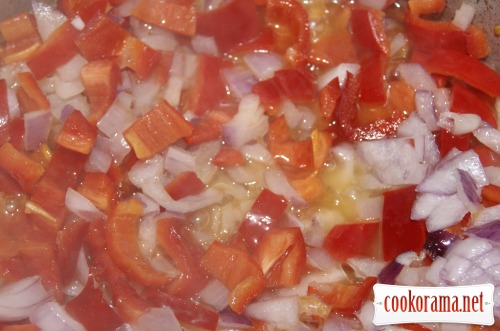 Than tomato, stew for 2 min.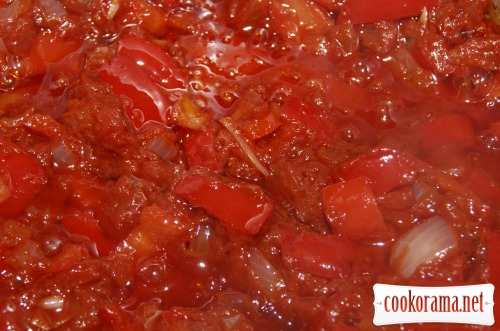 Add beets (boil, peel and grate (can be cut into strips) and marinate pouring 2-3 tablespoons of vinegar for 15 minutes) along with the marinade and carrots, cook for 3-4 minutes.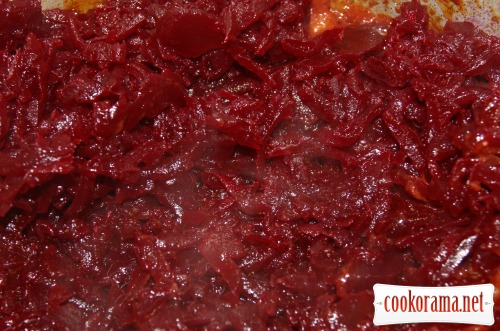 Add dressing into the boiling broth and cook over medium heat for 5-7 minutes, add cabbage and cook for 5 minutes.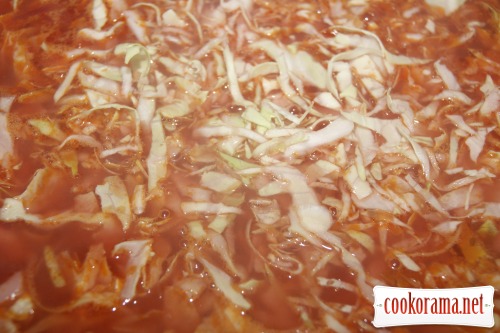 Mix lard with garlic (I ground in blender).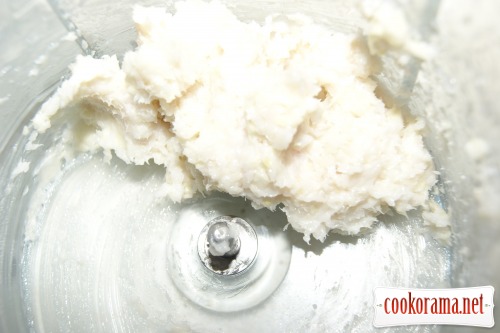 Add to soup with bay leaf and black pepper and cook for 5 minutes and remove the soup from the heat, add the herbs and let infuse the soup. Serve with spicy peppers, herbs and sour cream.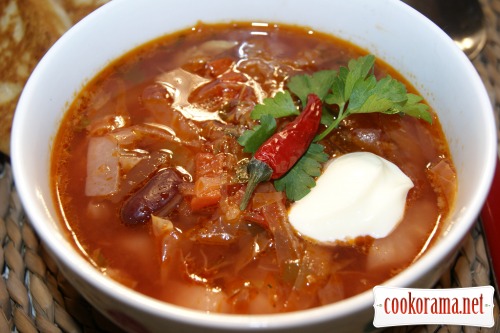 I thought to prepare pampushki to borscht
cookorama.net/ru/blog/ovoschnye-supy/zimnij-svekolnik-s-pampushkami.html
, knead dough.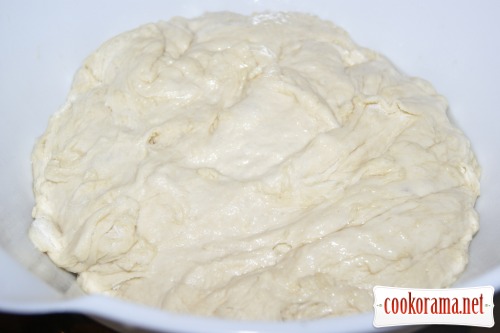 But then decided — to fry pies from yeast dough, prepare stuffing from mashed potatoes with fried onions and garlic passed through the press, it was delicious!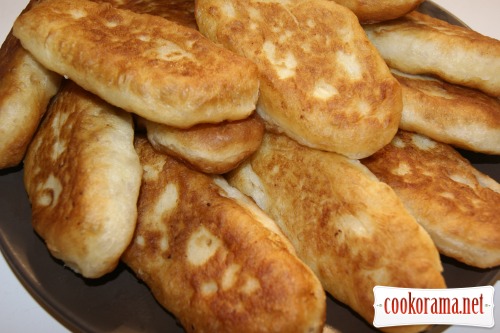 Top of recipe "Ukrainian homemade borsch with dressing from lard and garlic"