Ukrainian borsch with meat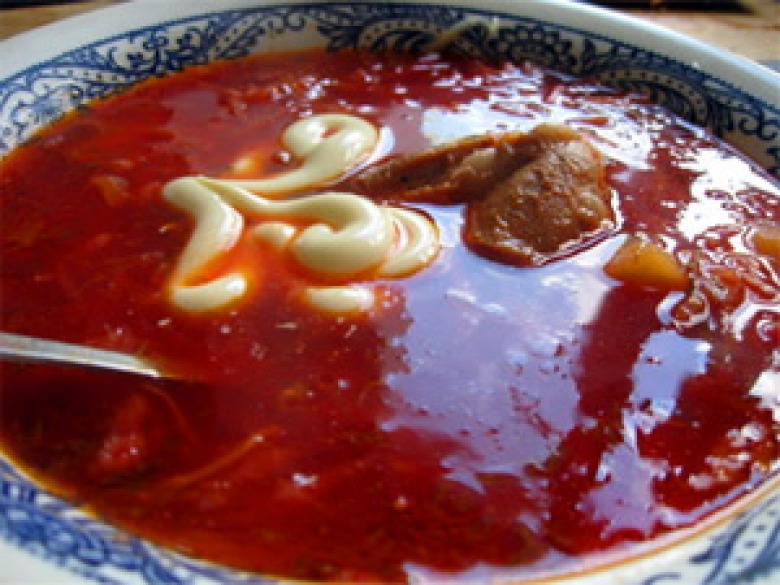 Ingridients
80 g.
3 шт.
1 шт.
1 шт.
1 шт.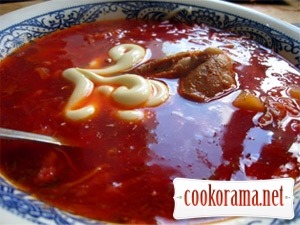 Preparation:
To prepare
ukrainian borsch
you need:
Boil meat in a boiling water for 30 minutes.
Peel and chop potato into cubes, peel beets and carrot and grate.


Grated beets, carrot and chopped oil put into a pan and fry with tomato paste.

Put potato into a casserole with meat and when it is half ready add fried vegetables.
Add fennel, salt and pepper to taste.

Ukrainian borsch more tasty with sour cream.
Serve it hot.
You can serve meat separately if desired.
Bon appetite!!!