Lean borsch with eggplants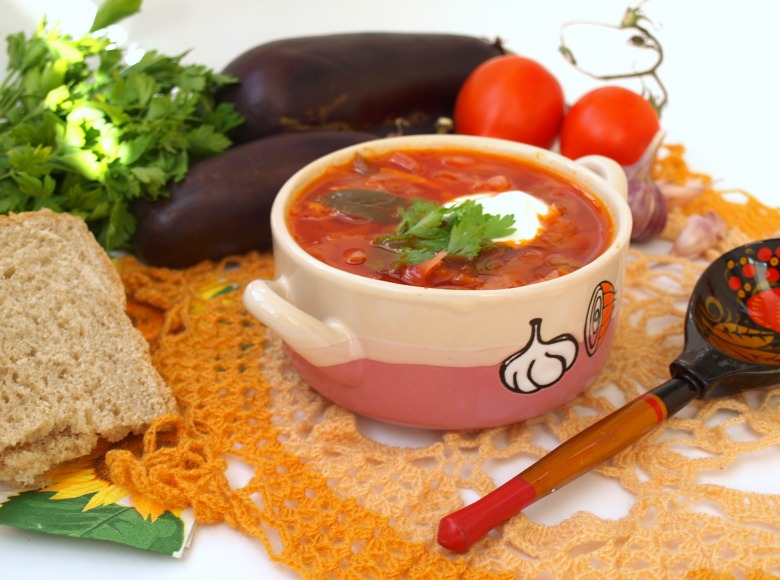 Ingridients
2 шт.
1 шт.
1 шт.
1 шт.
250 g.
4 шт.
1 шт.
3 шт.
4 шт.
20 g.
Once appear on the market at an affordable price eggplant begin to prepare this soup. It`s one of the favorites in my house.

Preparation:
It`s better to peel eggplants, dice them, add salt and let it stay for 30-40 min.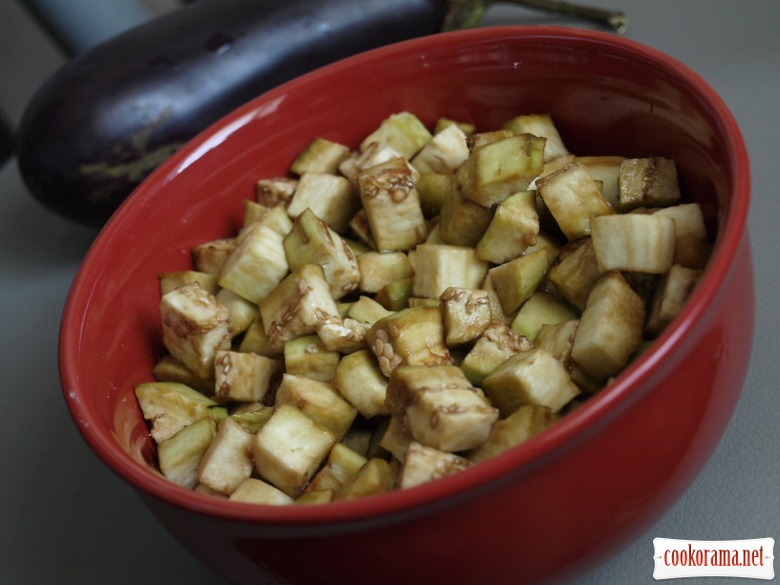 Heat the pan and sauté onion and carrot in oil, then squeeze eggplants and add to the frying, fry together. Grate beetroot, add in the pan and sprinkle with sugar, mix it. Add sliced pepper and grind tomatoes (before peel them). Add salt and pepper in frying to taste, stew all together for 5-7 min.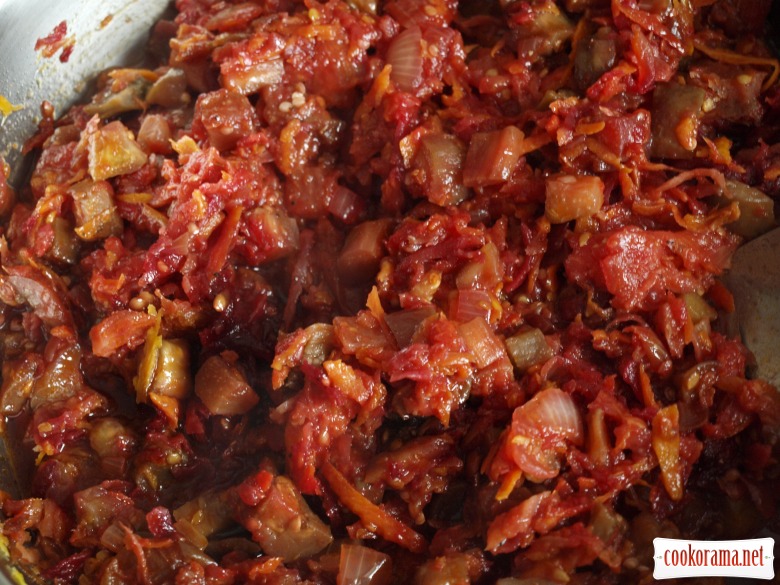 Pour water in saucepan, put potatoes, wait to boil, then add cabbage. When cabbage boils,add frying in borsch.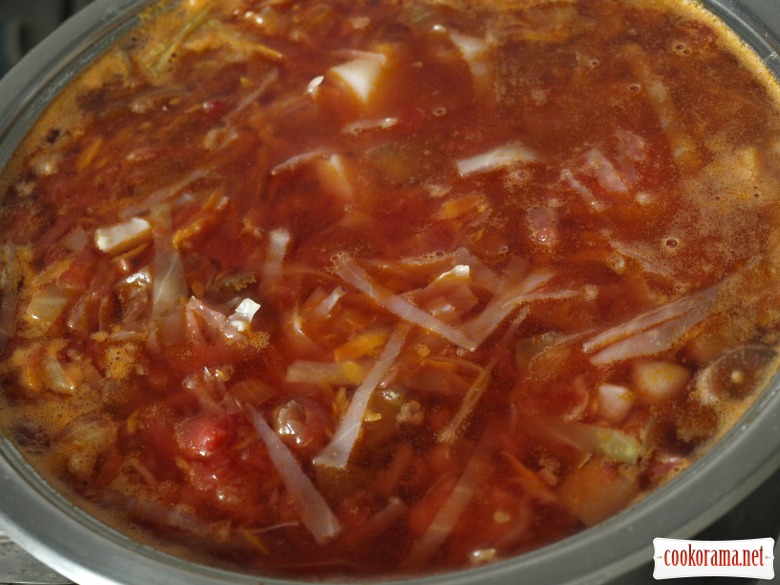 When it boils, add salt to taste, press garlic and add chopped greens. Mix and turn off the gas.
Serve with sour cream.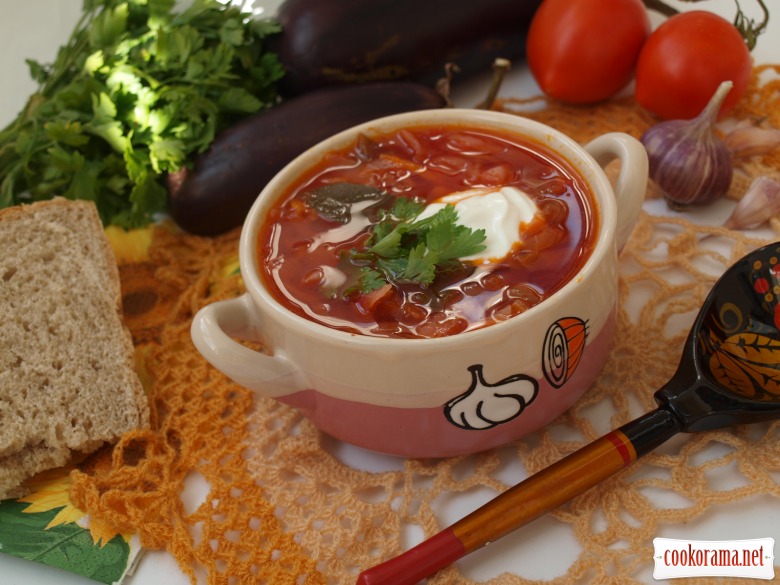 Bon Appetite!!!