Lenten Ukrainian borsch with prunes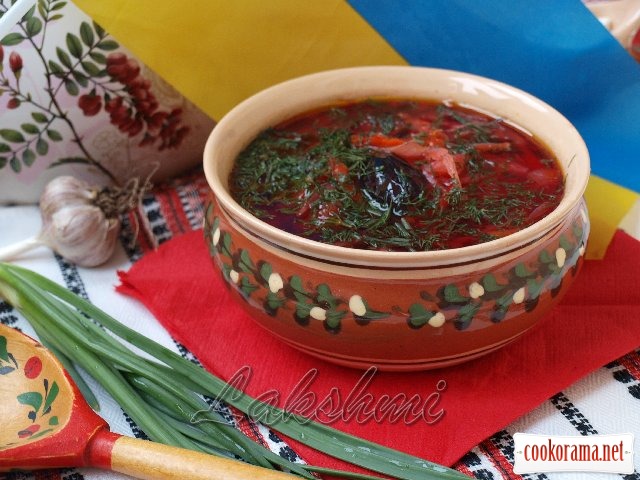 Ingridients
2 l
3 шт.
1 шт.
2 шт.
300 g.
200 g.
10 шт.
0,5 шт.
1 шт.
2 шт.
10 g.
I`m back with a lenten recipe, this time borsch. My mother in law is now preparing such a borsch, as she is keeping the fast. This borsch is very hearty and delicious despite the fact that it has no meat.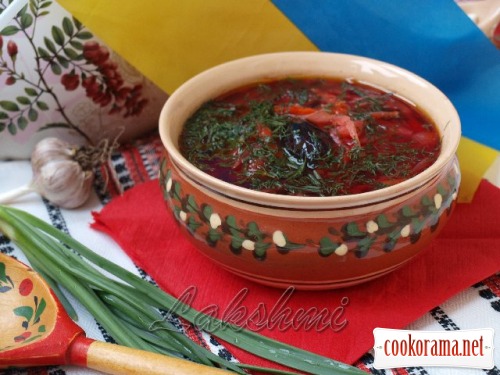 Preparation
Dice the potatoes, chop the onion and put them into boiling water.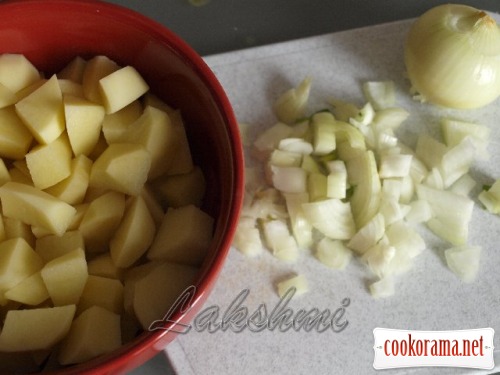 Chop the second onion, grate beetroot and carrot. Fry in oil.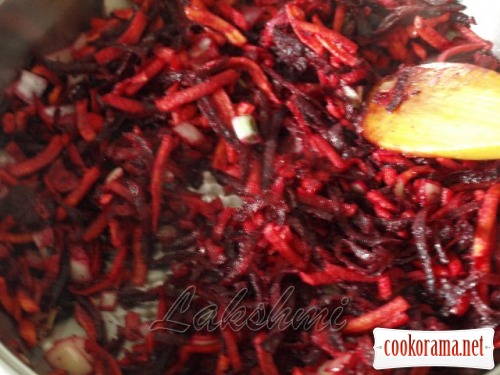 Add sugar and mix it. Add tomato. Add salt to dressing and sprinkle with black pepper.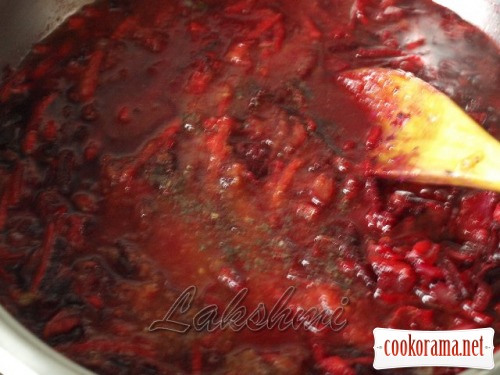 Then chop the cabbage and sweet pepper. Prunes are steamed with boiling water if you use dried, if sun-dried, then just rinse with water.
When potato is almost ready,in the saucepan add tomato dressing, cabbage, pepper and prunes.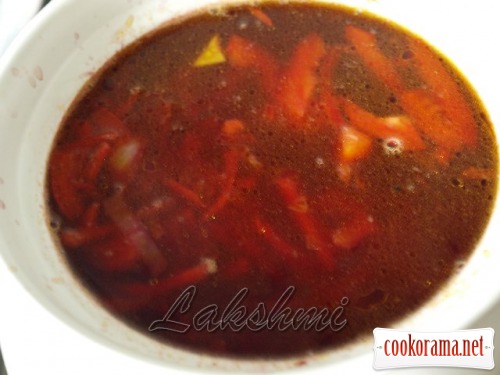 Boil for another 15 min. Then add dried greens and chopped garlic.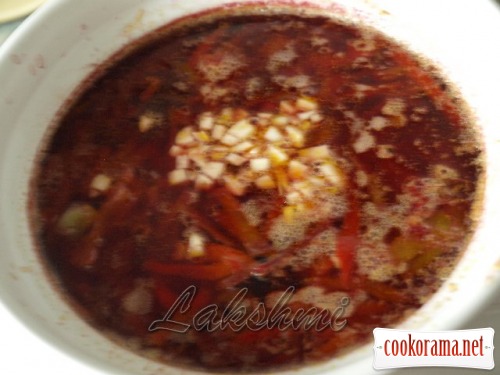 Leave the borsch to stay for 30 min.
Pour portions in plates, ass chopped dill.
For those who are not keeping the fast can be served with sour cream.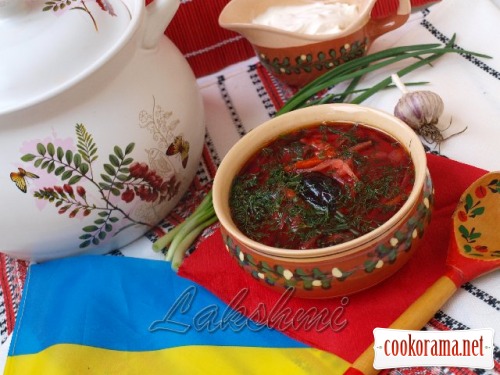 Bon Appetite!