Fragrant country style pork and homemade roast from it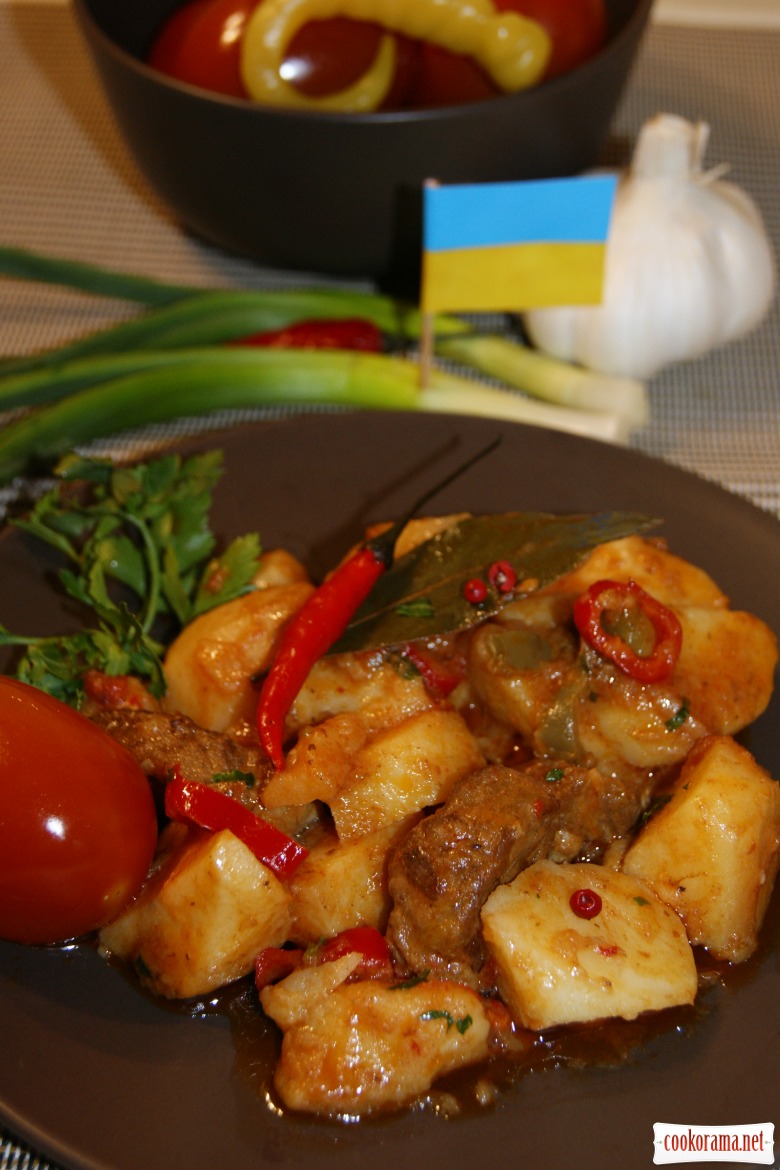 Ingridients
Ingridients
1 kg
1 шт.
3 шт.

bell pepper (green and red)

2 шт.
2 шт.
50 g.
Roast
1 kg
40 g.
250 g.
Recipe from category — fast, tasty and hearty! I like very much, never forget and often cook my favorite dishes of Ukrainian cuisine! Agree that the current Ukrainian cuisine, quite different from the classic. Beacause of integration in Europe, fashion to Asian cuisine and East, but still, in spite of that it has retained its unique taste, style and color of Ukraine!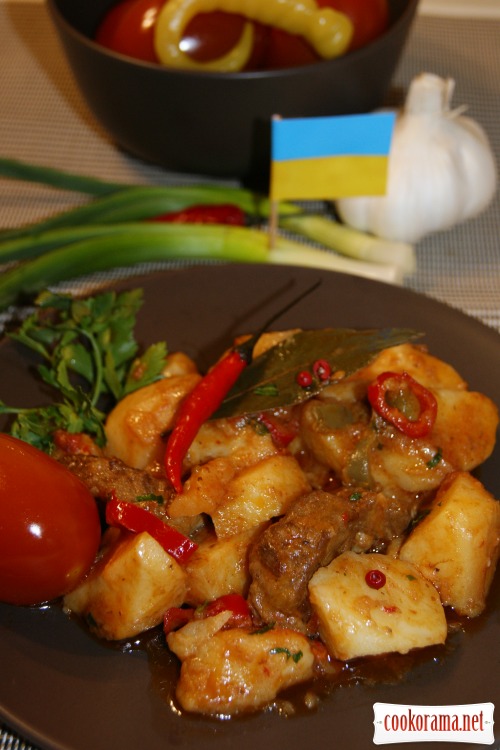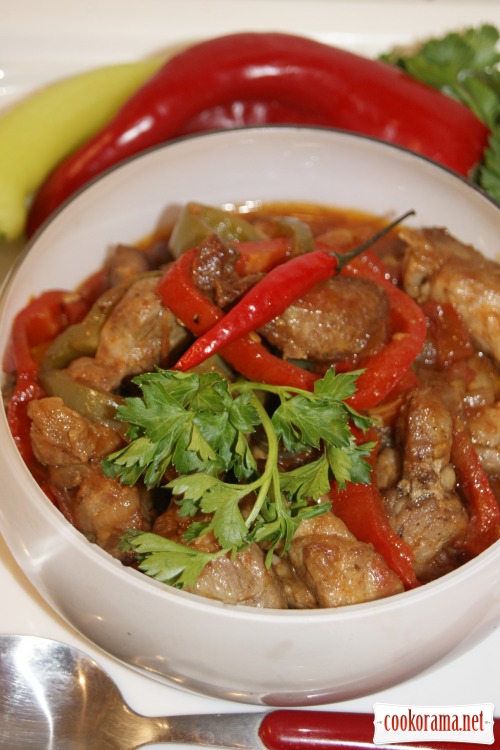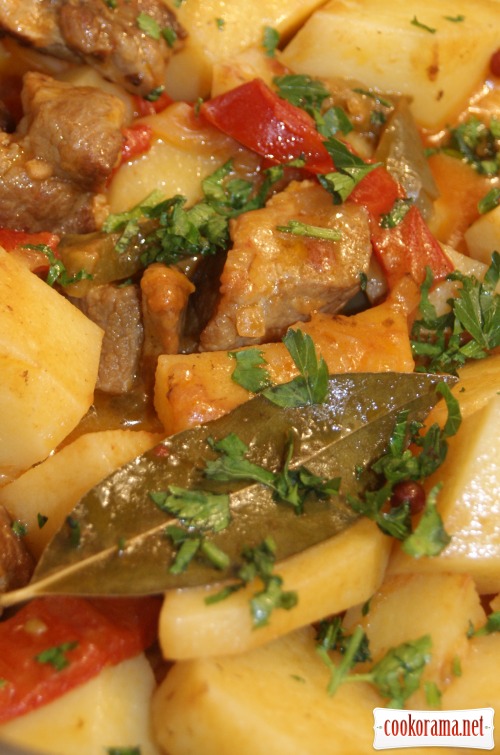 Preparation
Heat oil well and quickly fry meat in it (cut in long strips 2х4 сm) till brown crust. Add onion (chopped) and garlic, stew for 3-4 min.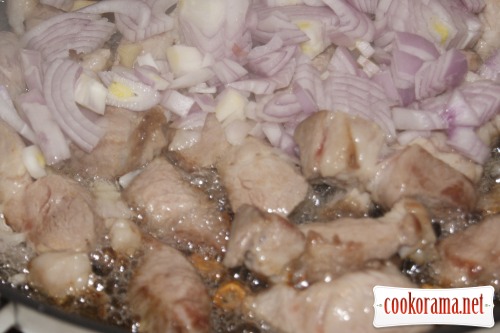 Add pepper (half rings) and tomatoes (pieces), stew for 5-7 min.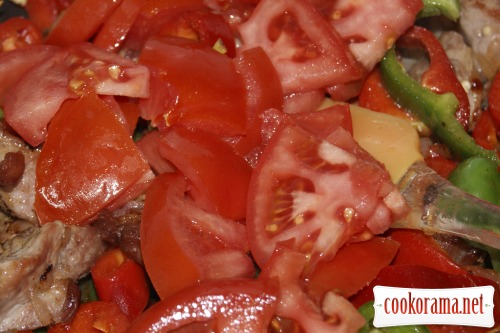 Cover with lid, reduce heat and stew in own juice for 15 min. Remove lid, salt and pepper, increase heat and stew till evaporation of liquid in half.
Divide ready meat in 2 parts.
Put half of meat in saucepan, pour 1 glass of vegetable or meat broth, let it boil and add potato (peel and cut in pieces 2х2 сm.), bring to a boil, if necessary add salt. Reduce heat, add butter and bay leaf.
Cover with lid and stew till readiness of potato for about 15 min. Remove from heat, add parsley and let it stand a bit.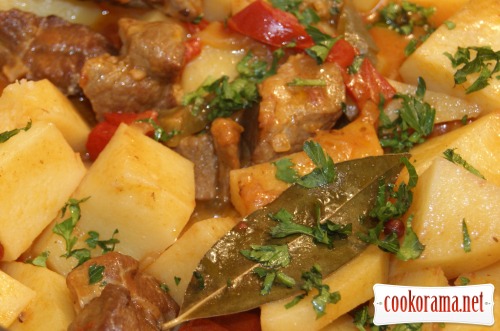 Remained meat I served with rice. Bon Appetite!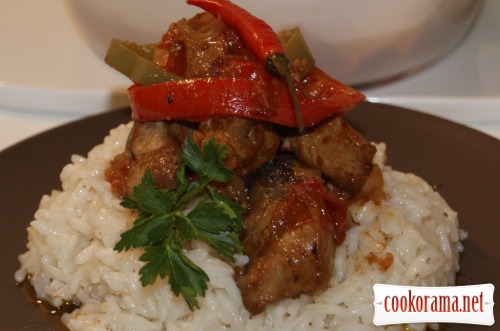 Top of recipe "Fragrant country style pork and homemade roast from it"