Roast from catfish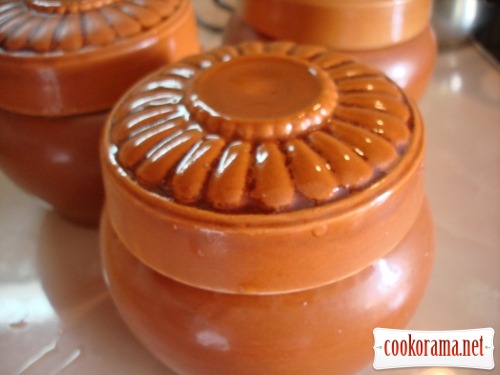 Ingridients
500 g.
6-8 шт.
1 шт.
1 шт.

I congratulate all of Ivan Kupala, dish is confined to the holiday.

Preparation
Cut fish fillet into pieces.
Add salt, pepper, roll in flour.
Spread on a hot pan.
Fry on a strong heat from both sides till golden color.
Boil potatoes in advance for 2-5 min.
Slice oinion, grate carrot.
Fry in pan, add pepper, salt and tomato paste.
Put potatoes in pot.
Then fish.
Then carrot with onion, pour all with fish broth till half of pot,
Add bay leaf, pepper and some salt (in summer, it is easily to add greens – dill, parsley, but I didn`t have it so, added dried dill).
Cover and put in the oven for 40-45 min.
Bon Appetite, and again my congratulations to holiday.
I took the recipe from «Ukrainian traditional dishes» («Housewife's library», 1992).