Pork with prunes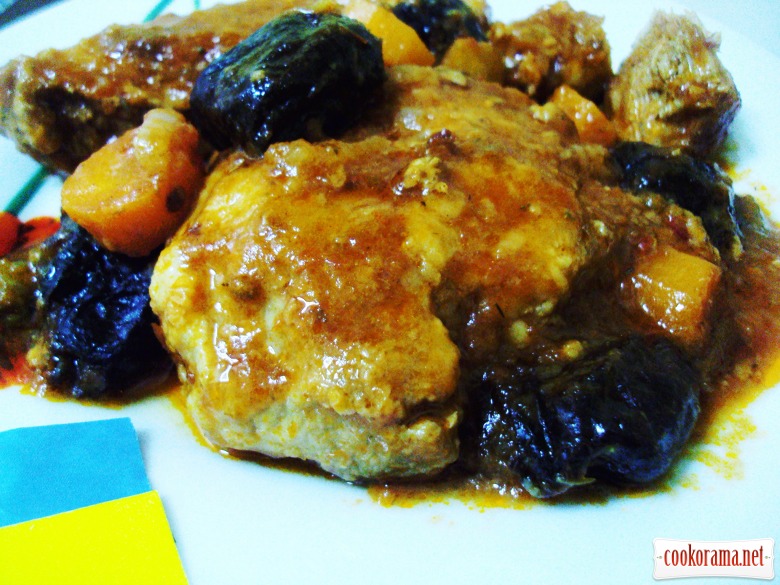 Ingridients
1 kg
150 g.
2 шт.
2-3 шт.
2-3 шт.
300 g.
150 ml
5-6 spoon
1 tsp.
1 spoon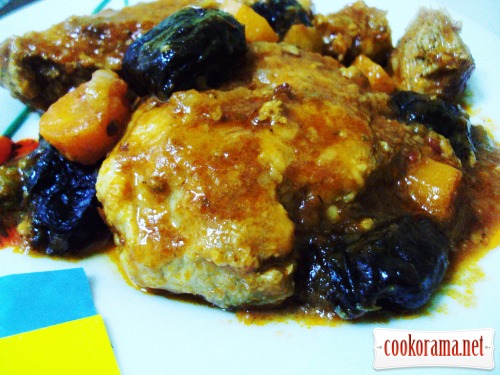 I offer to try dish from the very, Ukrainian product — pork. Yes, with prunes, yes with tomato.
Tasty! Tasty! Try it!!!


Preparation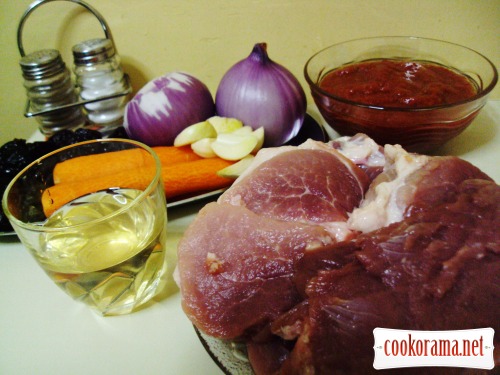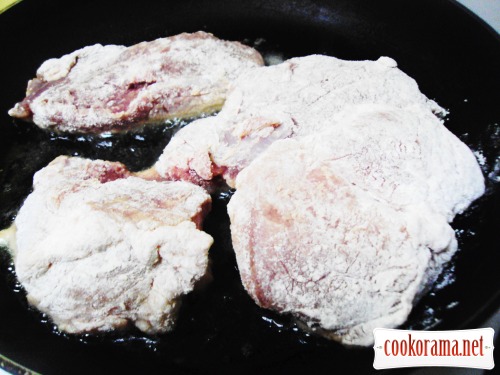 Cut meat across fibers at thickness of 1.5-2 cm. Pepper it. To preserve juice — do not add salt. Roll in flour and fry in half of heated oil until golden brown.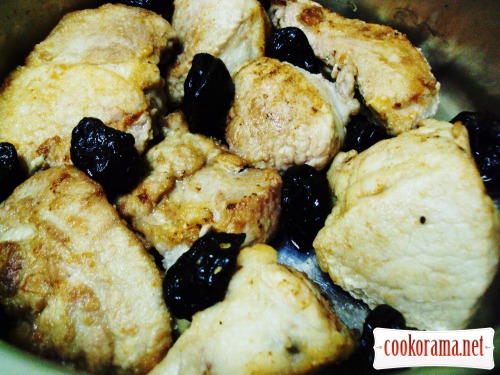 Spread in broad thick-walled vessel. Add prunes.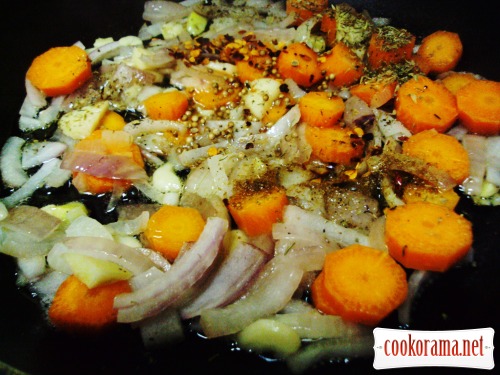 Peel onion and slice coarsely. Garlic cloves — in 4 parts. Sauté in rest of oil. Add tomato puree. Salt, pepper, add sugar, coriander and thyme. Add water and bring to a boil.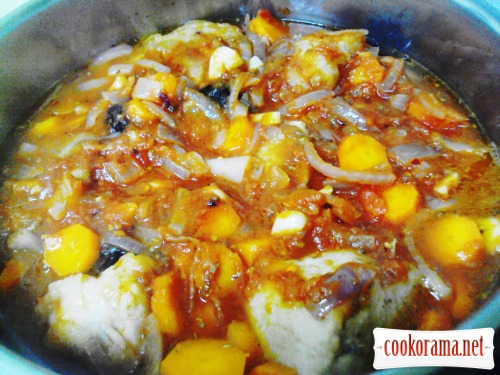 Add sauce into saucepan with meat. Stew over low heat to readiness (1-1,5 h) and thickening of sauce. If necessary, add some hot water.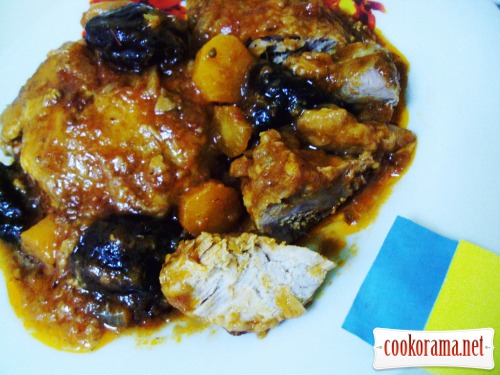 Serve with any garnish.
Bon Appetite!!!