Appetizing pork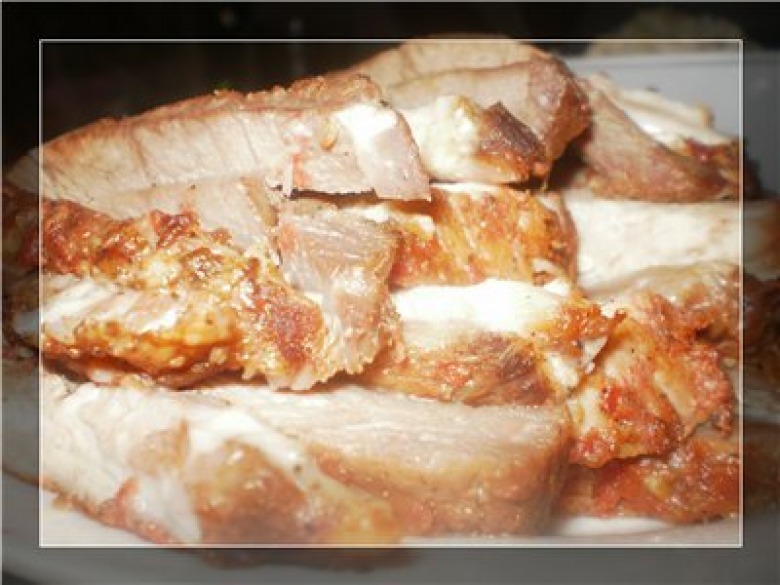 Ingridients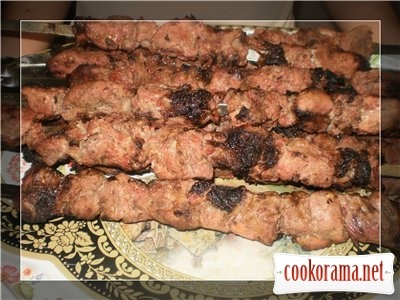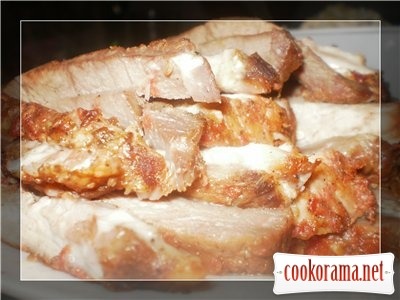 Preparation:
Sprinkle meat with salt, pepper and bay leaf.
Grate tomatoes and onion. Smear meat well with this mixture. Put into pan, cover with food cellophane and leave for night in refrigerator.
Marinated meat put into baking sleeve and bake in preheated oven (180-200 degree C) for about 60 minutes.
Then open the sleeve, remove meat in dish, pour a little with meat's juice and put into oven for 20 minutes.
Slice meat and serve with boiled potato. Very tasty meat!
Bon appetite!