Dumpling-soup on chicken broth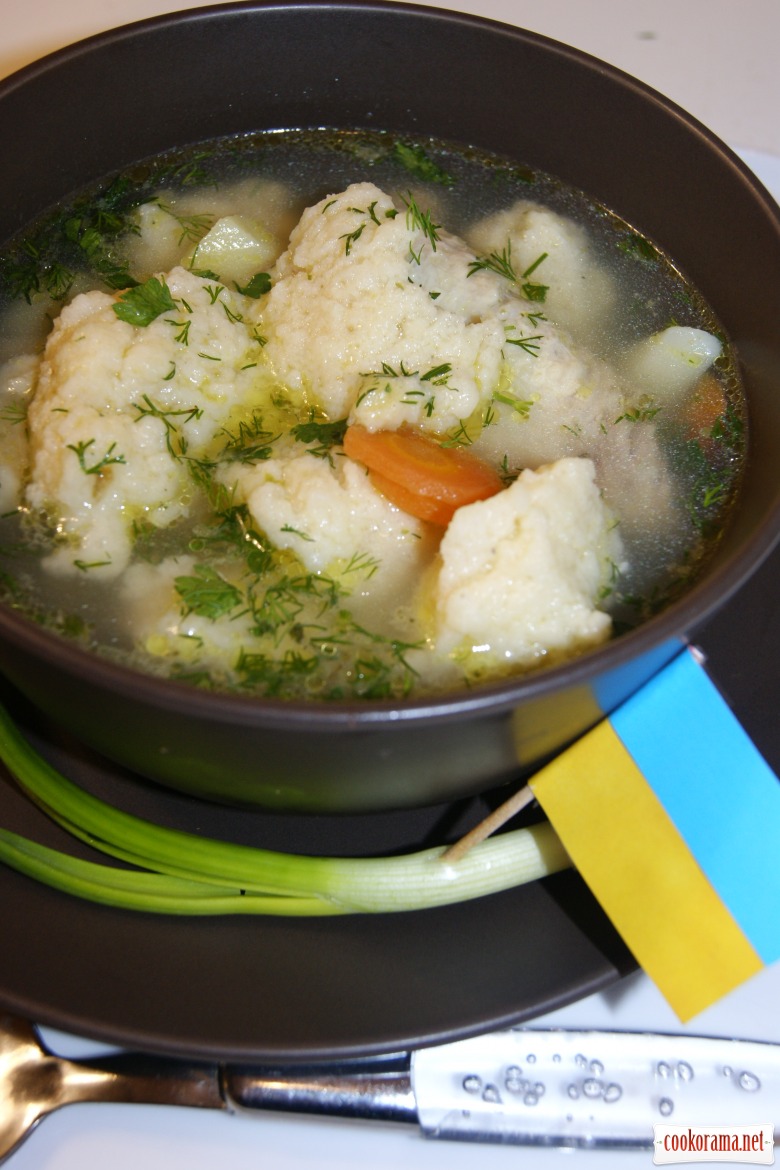 Ingridients
Soup

chicken (bones, wings, neck)

2 spoon
1 шт.
1 шт.
5-6 шт.
Dumplings
2 шт.
40 g.
5-6 spoon
In advance I want to caution that this and the following two recipes after this will be associated with one chicken! Yes. So, I did not mistaken, namely, the fact that you can cook from one chicken, So, dish № 1 — Dumpling-soup.

Dumplings – It is very easy dish that has long been considered purely homemade. Therefore, mentions about it in cookbooks are rare and usually stingy. However, it`s ease of preparation provided them not only long existence in the diet of every Ukrainian, but also international recognition. Moving on from generation to generation, recipes of dumplings, like dish very rarely leave the limits of the family. Meanwhile, there are no secret. None of Ukrainian housewifes will not hide from neighbors, why she obtains such «good» dumplings. However, neither will inquire, because in her culinary piggy bank, there are many culinary recipes.
Being just lumps of dough dumplings are boiled in water, milk, meat broth or vegetable broth. Most of them are made from wheat flour, at least — made of buckwheat. Gourmet Ukrainian cuisine has to offer dumplings with semolina, with wheat flour, combined with raw or boiled potatoes, zucchini, cheese, onions and even fruit, mostly apples.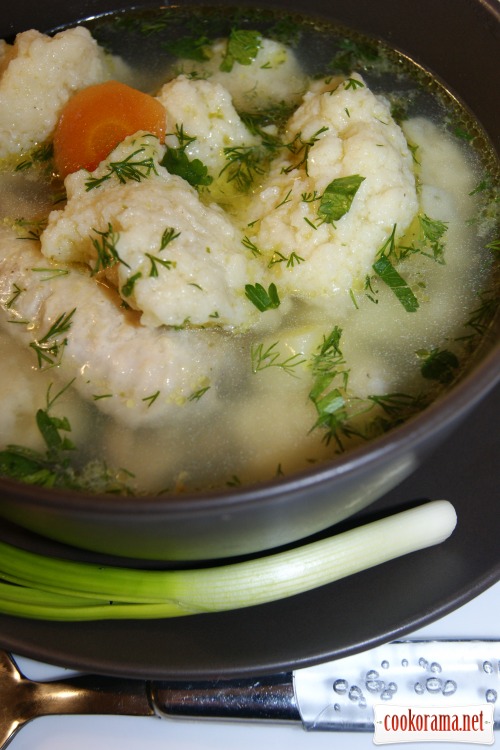 Preparation
Soup:
Heat oil in saucepan for 5 l, put in it chicken and fry quickly for 3-4 min.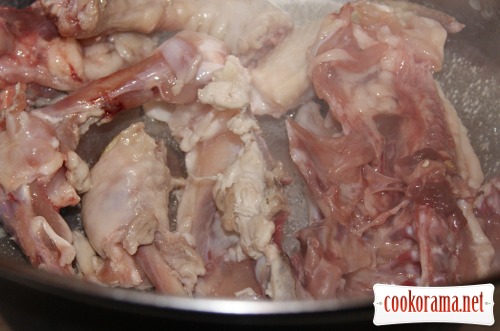 Add water and let it boil, remove foam. Reduce heat, add to the broth peeled whole onion, parsley root and carrot. Cook for about an hour.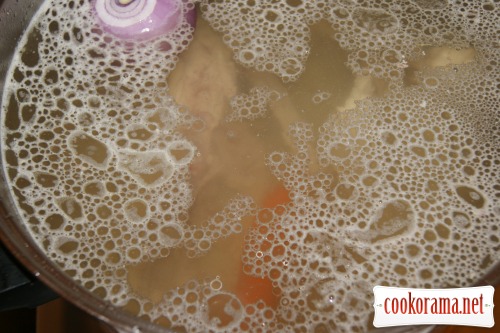 Remove from broth bones, parsley root and onion, cut carrot into slices and add potatoes and cook until done of last, salt and pepper.
Dumplings:
Mix eggs with butter, salt and pepper. Add flour and knead dumplings.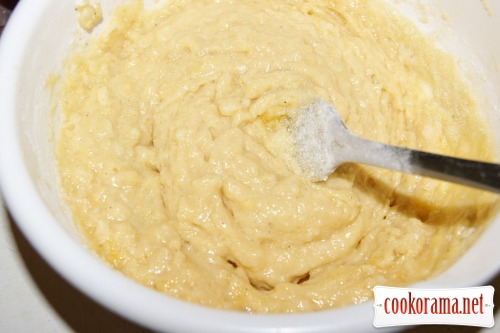 Add dumplings, wetting small spoon at first in broth, then taking small amount of dough.
If dumplings flow on top, our soup is ready. Add bay leaf, pea pepper and greens, remove from heat.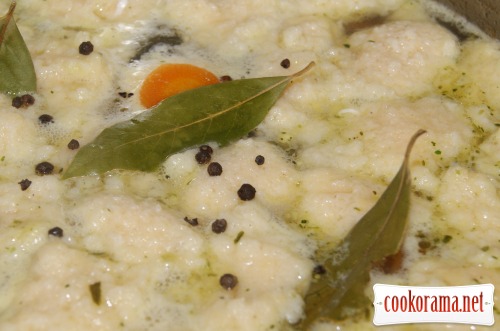 Serve with green onion and fresh bread. Bon Appetite!