Onion and cheese soup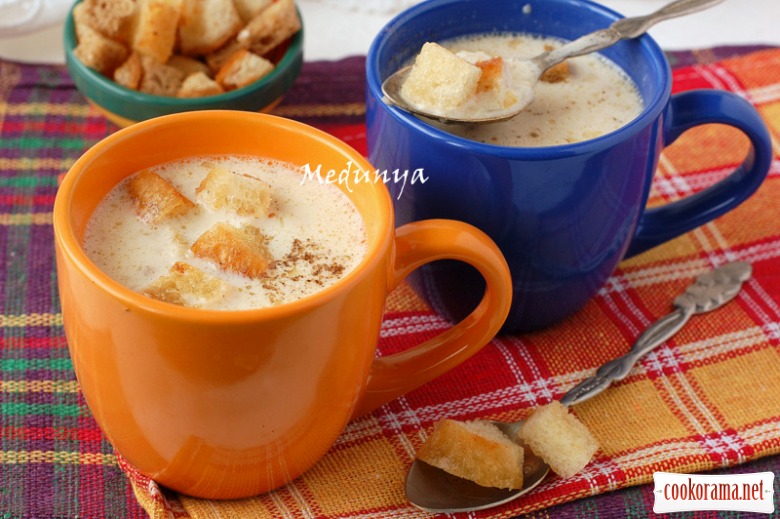 Ingridients
2 шт.
1 l
60 g.
20 g.
3 шт.
4 шт.
1 g.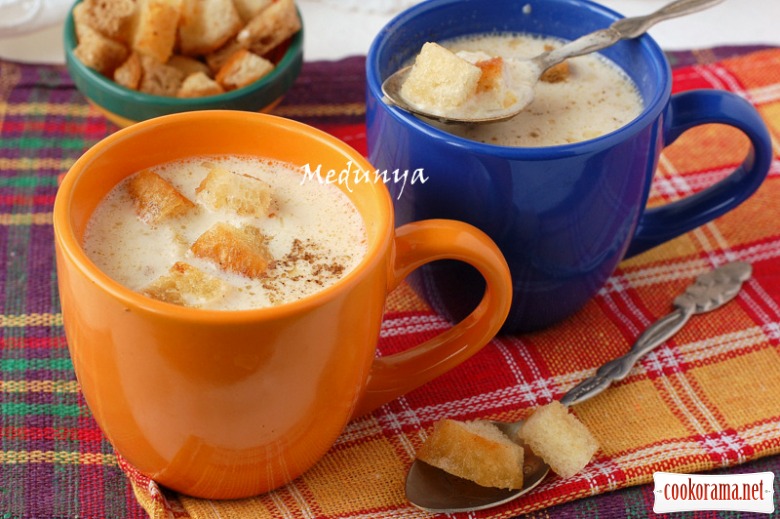 Very quick in cooking and incredibly delicious soup. Saw it in «Spice» TV-show and was eager to make it, as it is very simple and easy with for such announced tasty result. Soup justified all expectations by 100%. This soup should be done more often.

Preparation
Peel and chop onionі: rub on a grater or mince in blender. Carefully squeeze the onion juice — this is necessarily!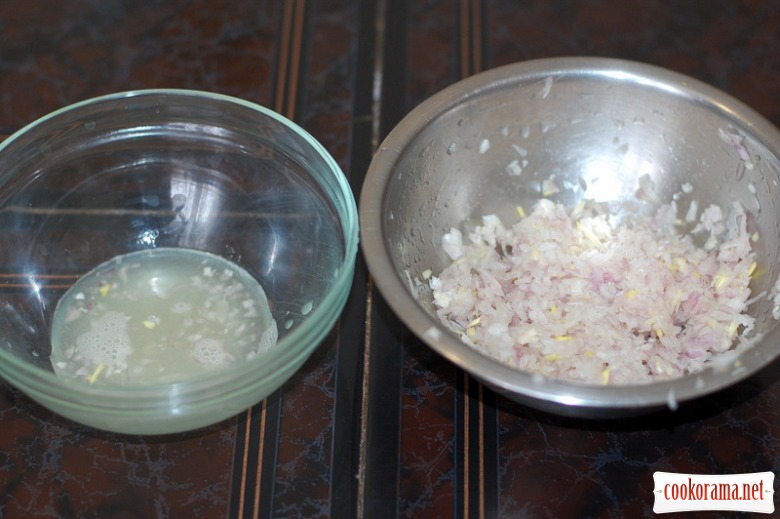 Fry pressed onions in the mixture of vegetable oil and butter until golden.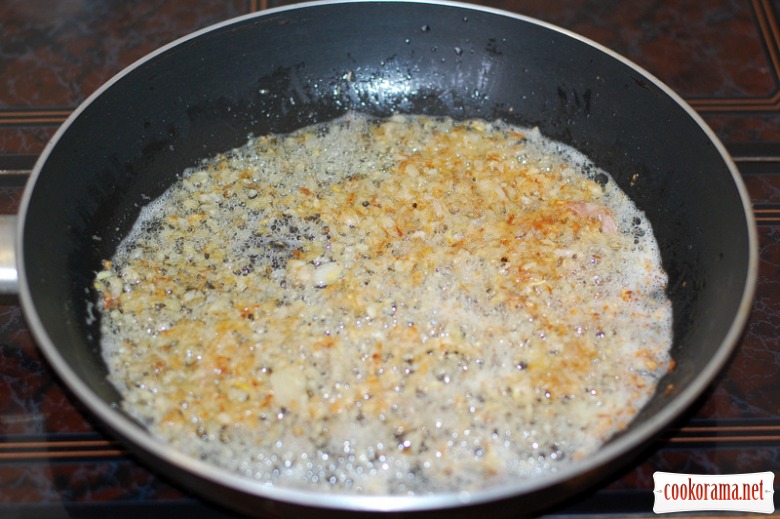 Pour prepared onions in a pan with boiling water, add processed cheese.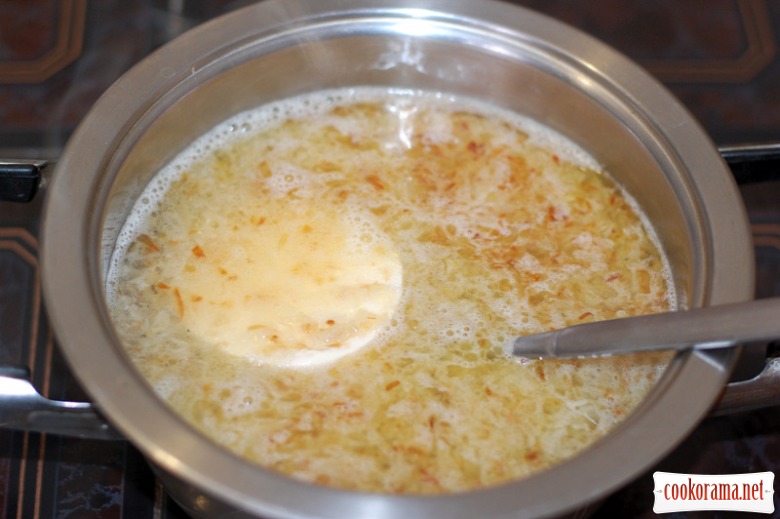 Boil for 2 minutes until cheese will completely dissolved. Salt to taste.
Throw bay leaf, black peppercorns, nutmeg and leave covered for 2 minutes.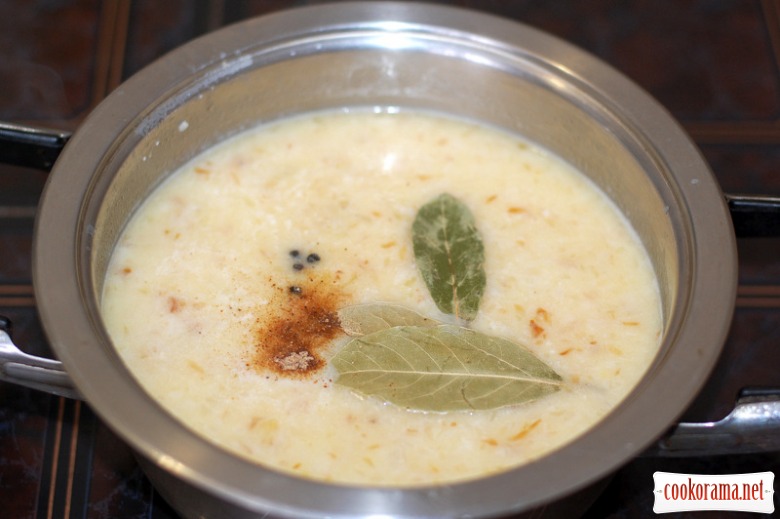 Remove the bay leaf. Serve soup in pots with homemade croutons.
Bon appetite!
677

15 March 2013, 13:40