Soup with young courgettes and cheese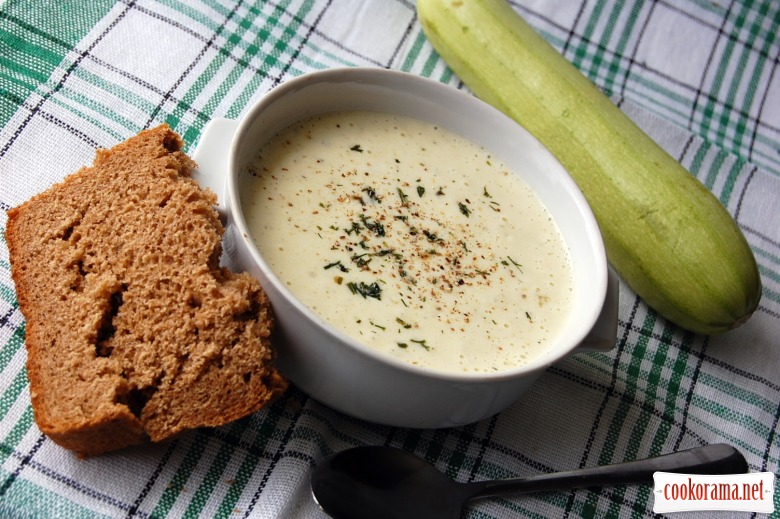 Ingridients
450 g.
5 шт.
1 шт.
130 g.
1000 g.
100 g.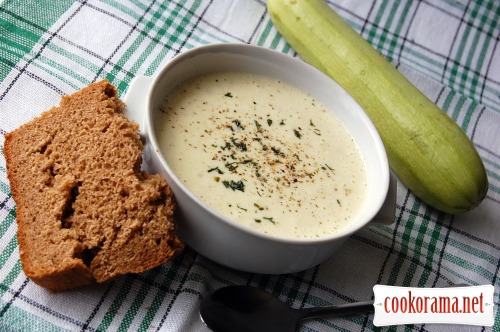 Very fast to prepare and so creamy- insidious soup: always want to have another one portion.

Preparation
Peel and slice courgettes. Fry on the pan with 2-3 tbsp of oil for 4-5 min. Add diced boiled potatoes and fry for another 2-3 min: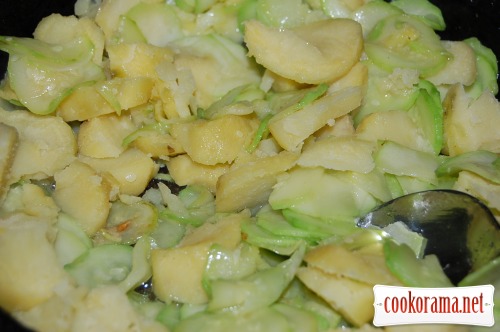 Add chopped greens, salt, diced garlic, broth and cook for another few minutes: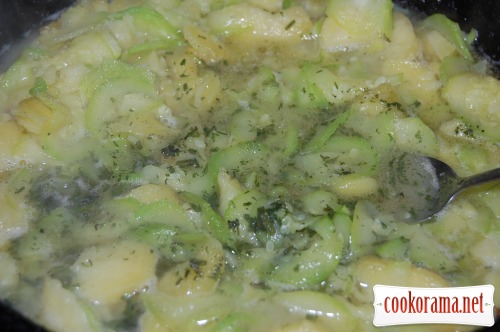 Put in a blender, add hot milk, cheese, sour cream and mix it.
Serve it sprinkled with greens and pepper: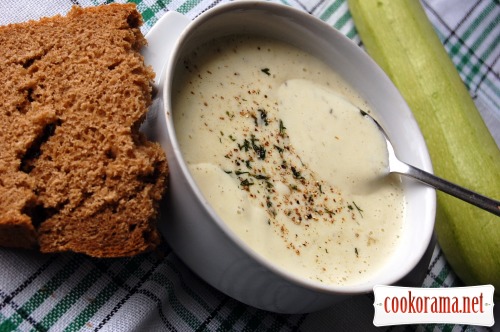 I watched the recipe yesterday on the TV. I didn`t remember proportions, but got the main idea. Soup is tasty, with a slight mushroom taste and creamy texture. You should try it!
Bon appetite!