Dumplings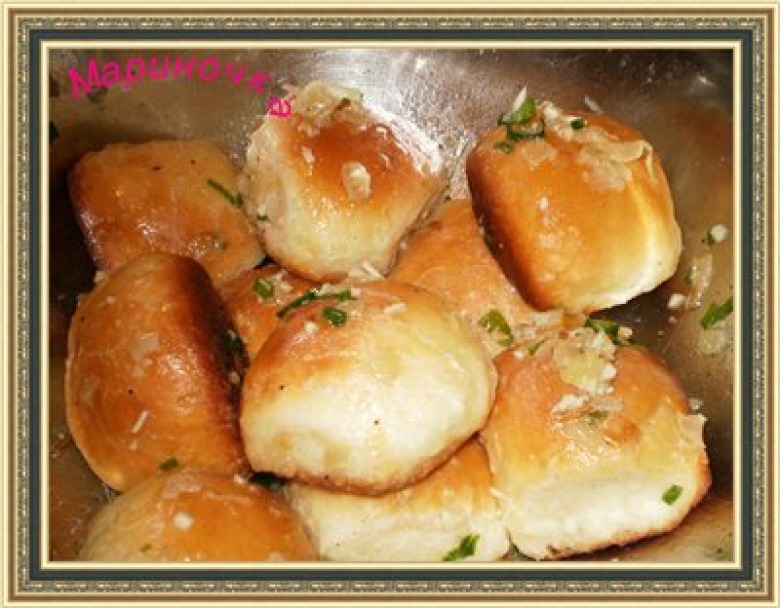 Ingridients
1 spoon
1 tsp.
300 ml
6-7 spoon
3 шт.
1 шт.
1 bunch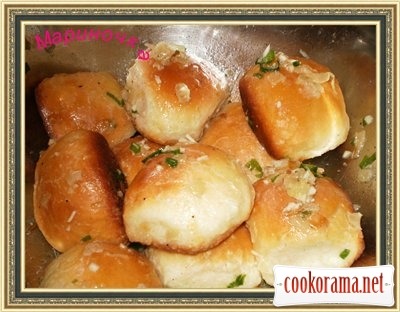 This is my mother-in-law recipe


Preparation:
Mix yeast, honey and water, leave until the «hat».
Add flour, salt and oil. Knead a dough. Put into pan sprinkled with flour, cover and leave at the warm place for 1 hour. Knead dough well and again leave for 30-40 minutes.
Nip off pieces of dough and knead each piece making cookie, put together the edges of cookie to the centre and fix — you got the ball with stretched cover.
Put into oiled baking form, cover and leave for 30 minutes.
Bake at 180 degree C until ready (test with toothpick).
Chop onion into cubes, fry, Remove onion with oil into pan, add chopped garlic, green onion and greens. Add oil, water and spices.
Each ready dumpling roll under this mixture and put into pan, if mixture is still left over then pour it onto dumplings, cover and shake well.
Bon appetite!