Cornmeal dumplings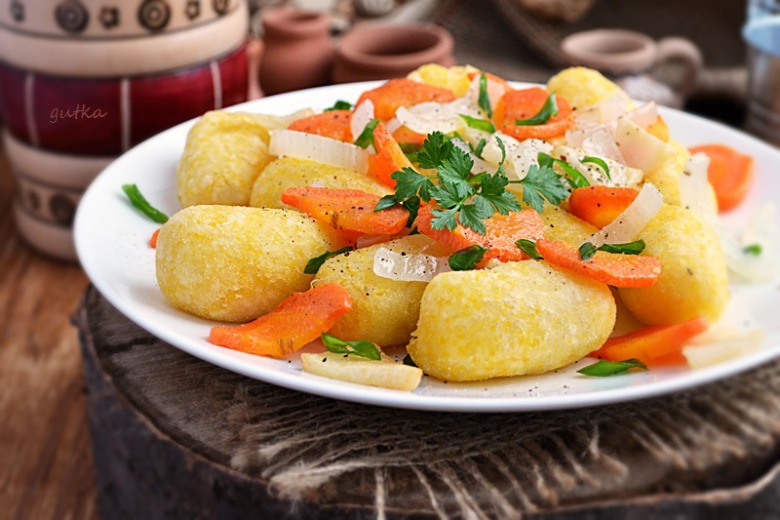 Ingridients
I recommend to cook delicious cornmeal dumplings. Serve them with vegetables, and if you are not fasting, it`s tasty with sour cream or meat sauce.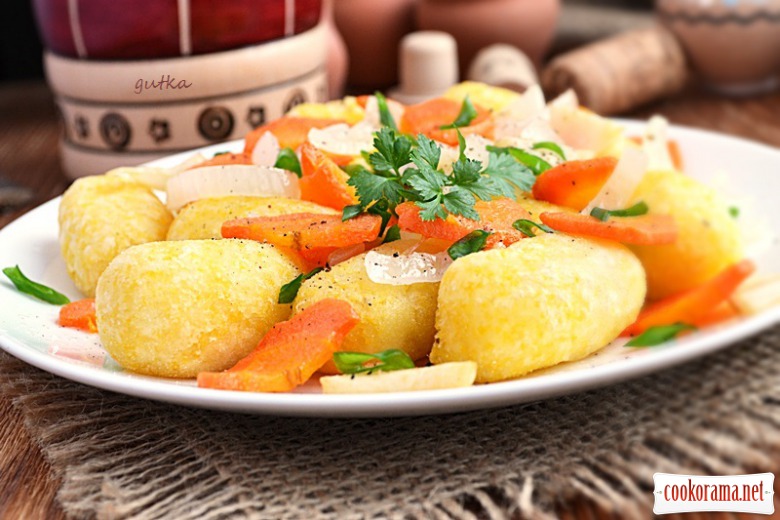 Preparation
Grind in coffee grinder (1/2 of glass) cornmeal, sift through a sieve. Use large parts to prepare porridge.
Boil corn porridge on the water: for 1/2 glass of corn take 1,5 glass of water, bring water to boil, add salt (pinch of it), pour corn and boil for 10-15 min. Always stir.
Boil potatoes and mash into puree.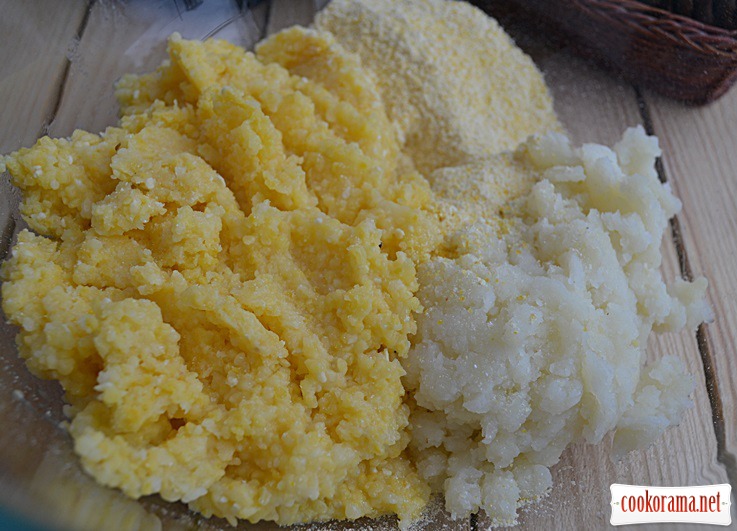 In a deep bowl mix porridge, potato and flour. Try for salt. You can add some black ground pepper. Knead dough.
Form sausages and cut it into pieces of 2-2,5 сm.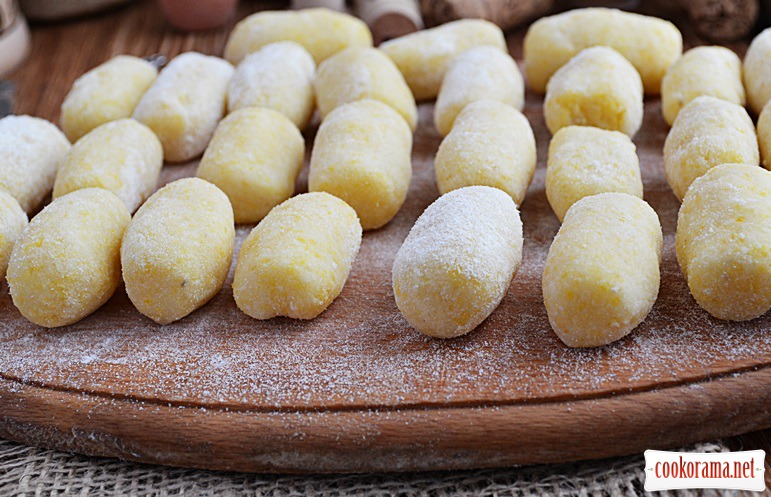 Fry in deep fat (you can add cumin to oil for flavor). Get dumplings with a slotted spoon and spread on a paper napkin.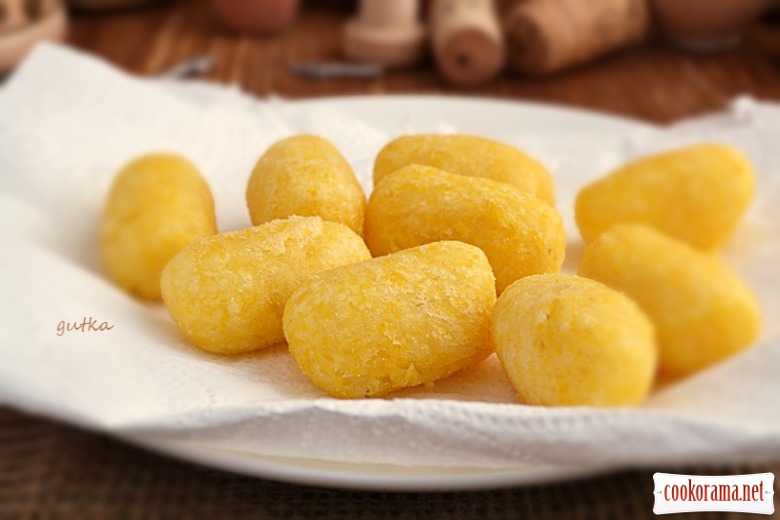 Prepare vegetables (any) – for serving, I used one carrot, half of celery root, one bulb onion, 2 gloves of garlic. Chop vegetables and fry them. Mix dumplings with vegetables, add the crushed garlic and stir.
Serve it.
Bon Appetite!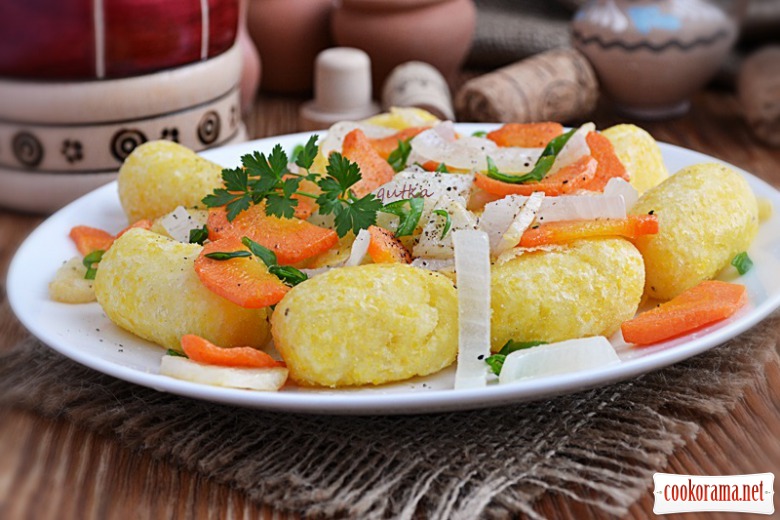 Once cooked without celery and onions were red, anyway was tasty: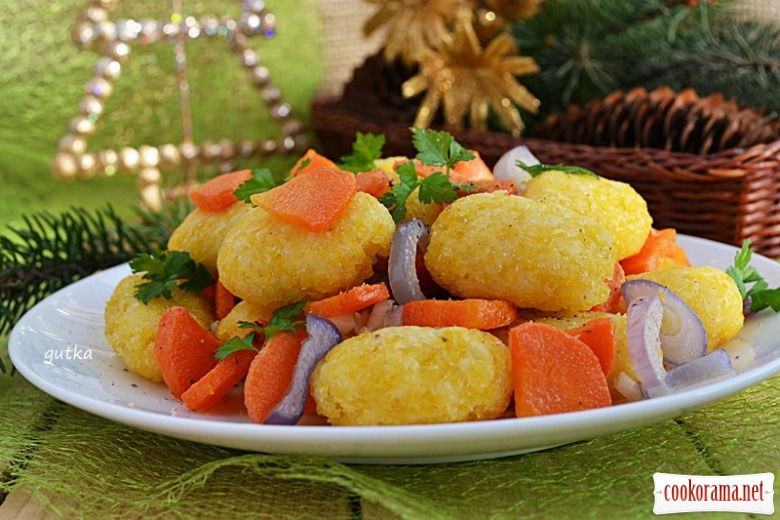 855

23 February 2015, 15:24