Curd dough – twisted pie, cookies and bagels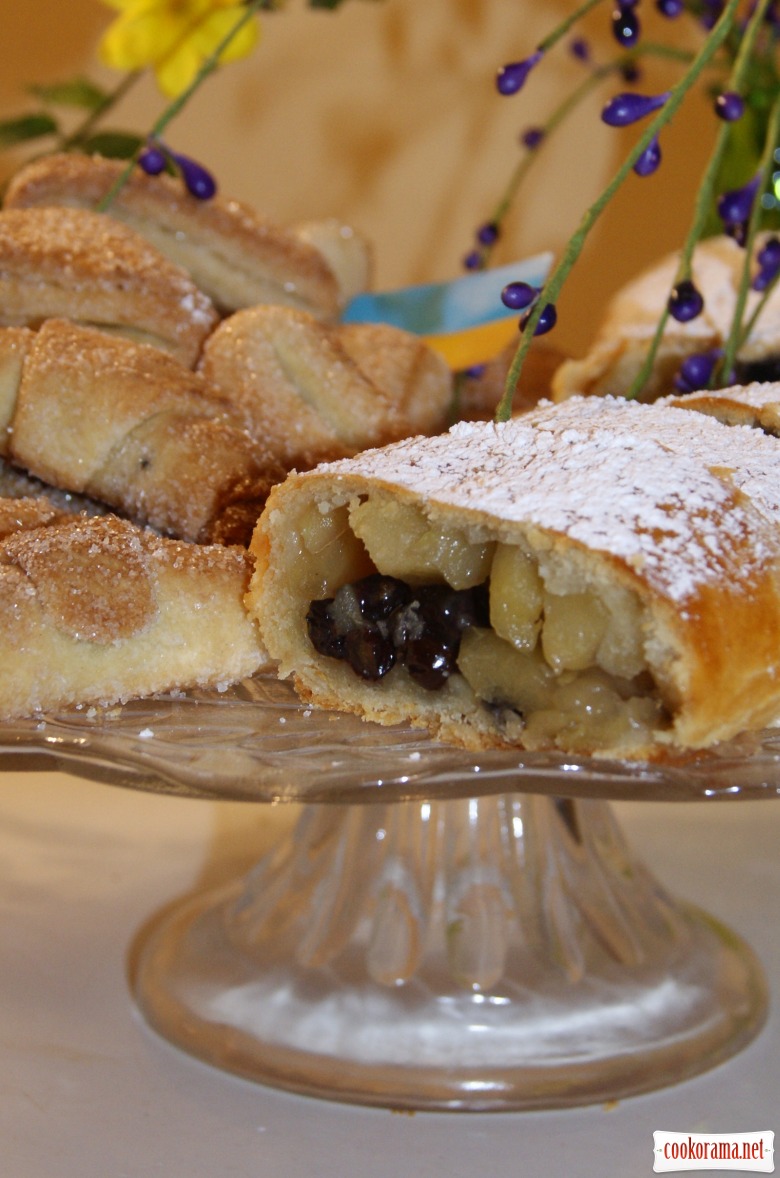 Ingridients
Dough
200 g.
250 g.
40 g.
350 g.
1 шт.
Filling for rolls
3-4 шт.
2 spoon
2 spoon
1,2 tsp.
2 spoon
1 spoon
Filling for bagels
2 spoon
Universal and delicious curd dough without eggs from my frend by LJ i_lara. Dough is just perfect for baking, through long-term «rest in the refrigerator,» pastry turns out golden, well-baked with a crispy and melting in mouth crust. Try it!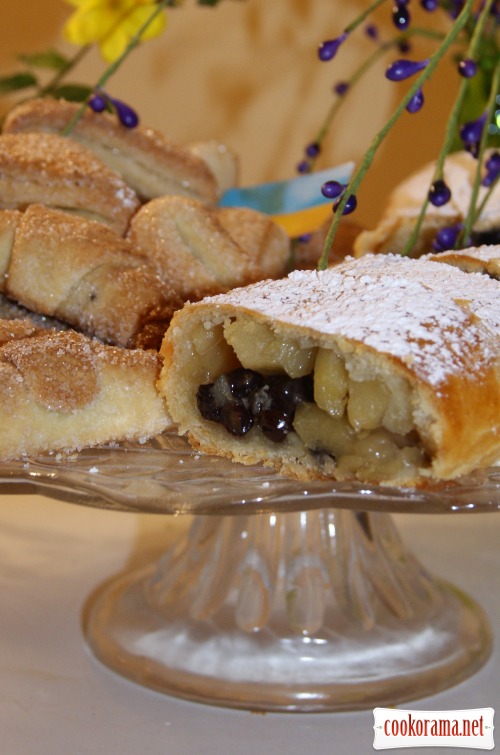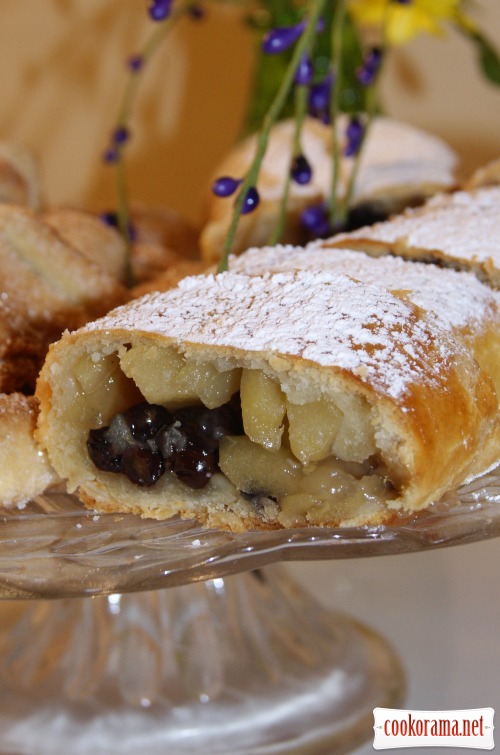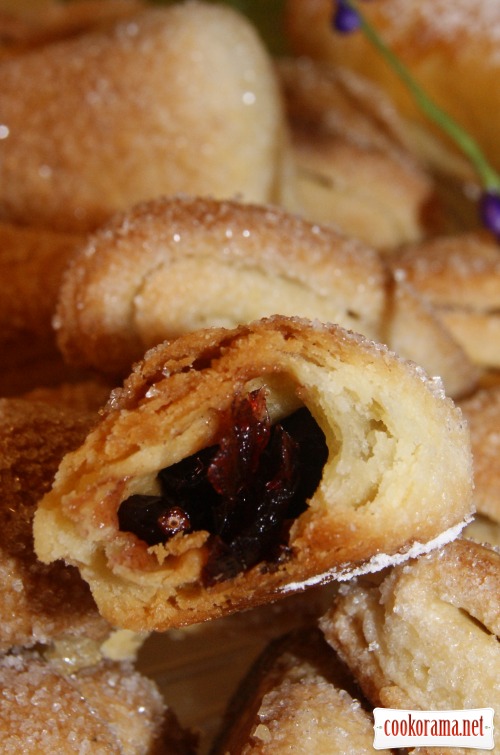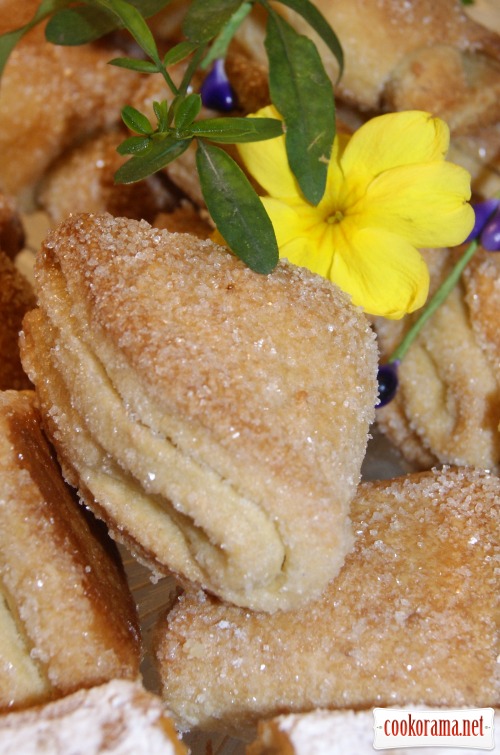 Preparation
Prepare dough the day before baking. Stir in deep bowl curd, butter and sugar.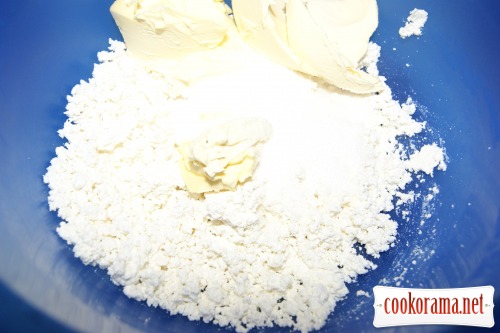 I used mixer.
Add flour and knead smooth, not sticky dough.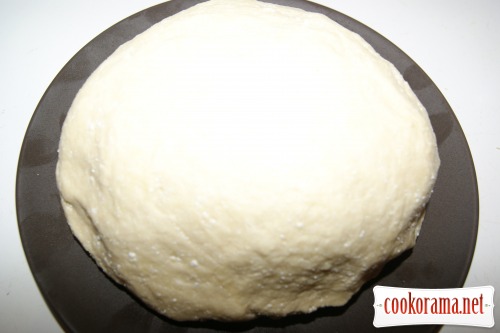 Divide dough in4 equal parts, spread in flat cakes and wrap with food film, send to «rest» in the fridge for 24 h.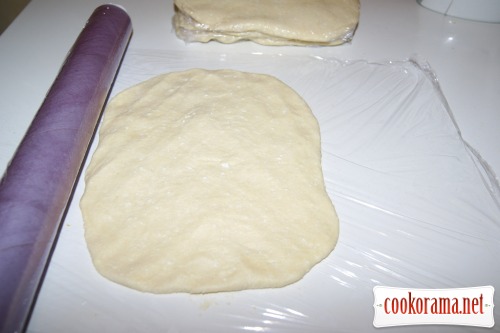 Prepare stuffing
(for 2 rolls)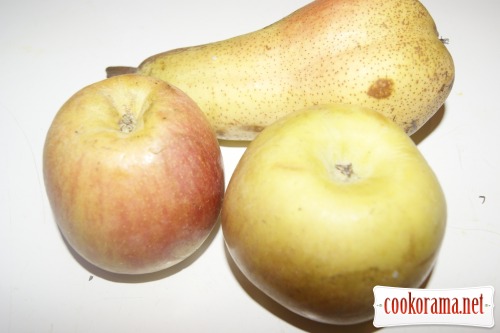 Stir apples and pears with zest and sugar, add some water and boil for a few minutes.
Add raisins, let it cool and put in colander (do not forget to keep liquid, and then drink it – delicious!), add starch and stir.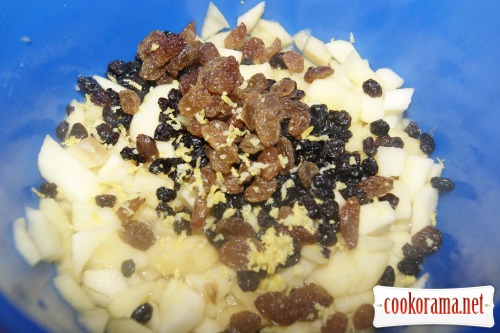 Roll part of dough thinly in rectangle and spread on long edge half of stuffing.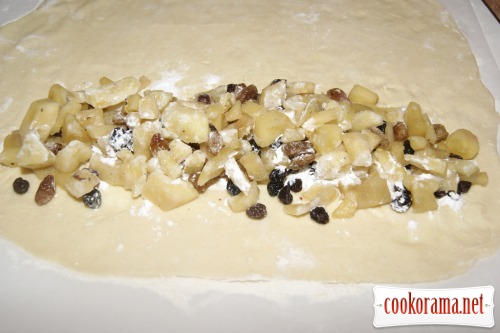 Tuck side edges and make tight roll.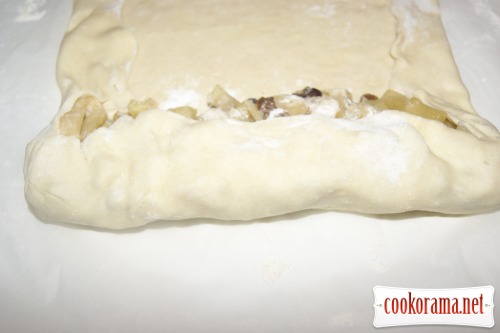 Do the same with 2nd piece of dough.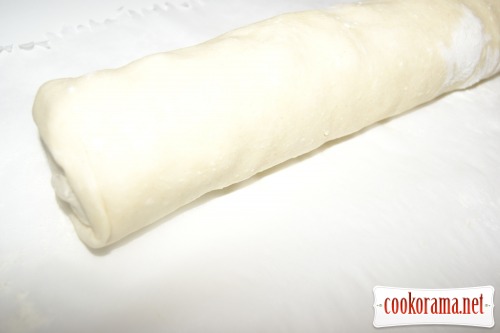 Put roll on baking sheet, covered with baking paper and grease with egg.
Bake in heated to 190 ℃ oven for 30 min till golden crust.
Cool on grid.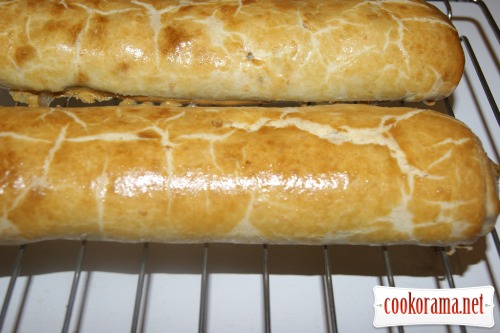 Cover with sugar powder and cut in portions.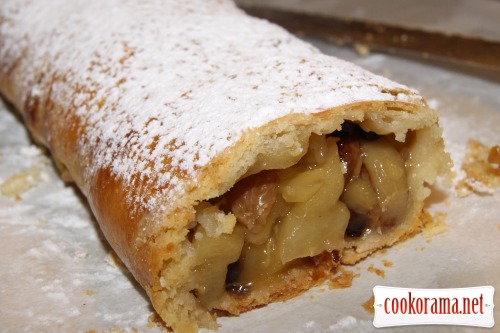 I prepared cookies from 3rd piece of dough, which is rolled thicker, than for roll, by cutting with mold, 8 cm in diameter, circles. Fold them in four and rolled in sugar. It turned out 10 cookies.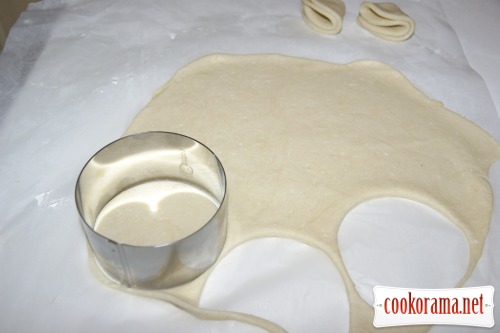 From 4th piece I prepared bagels, rolling dough in circle, cut it in 12 segments.
Placed on the edge cranberries and tied bagels, rolled in sugar.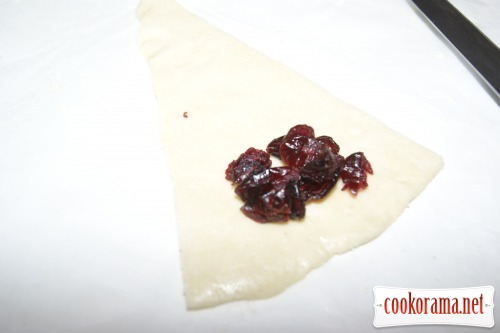 Bake cookies and bagels in heated to 190℃ oven for 15 min.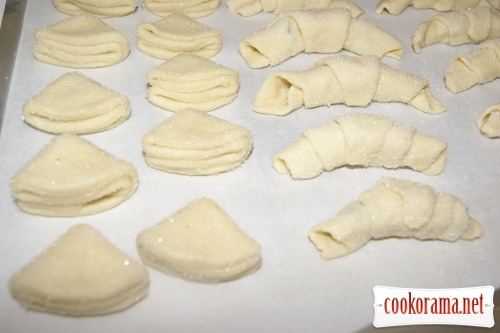 Roll is tasty immediately after baking and the next day. Cookies and bagels, I think too, if survive!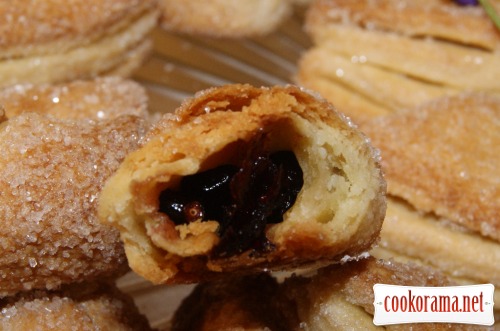 Top of recipe "Curd dough – twisted pie, cookies and bagels"