Cookies "Congratulation"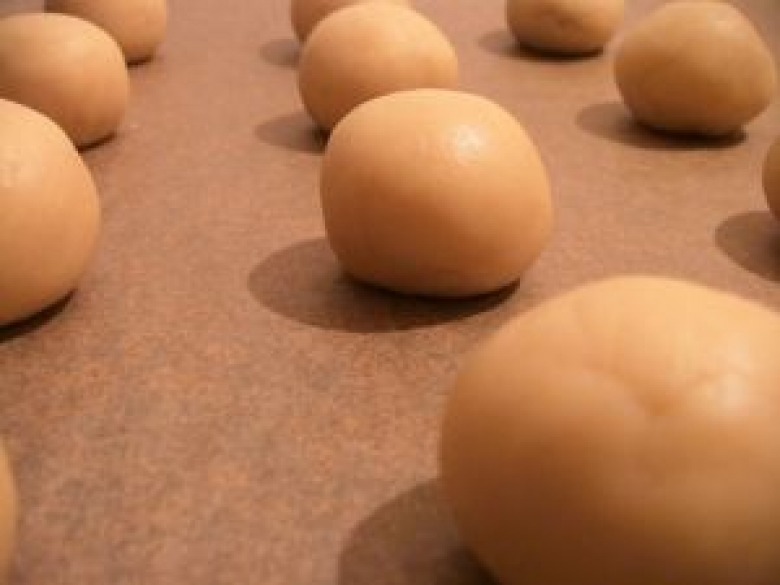 Ingridients
2 шт.
150-200 g.
1 spoon
50 g.
1 tsp.
300-350 g.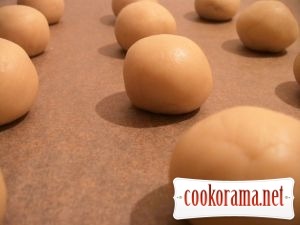 Such cookies are really actual on birthdays and New Year.

Preparation:
Add sugar in eggs and mix it well.
Add honey in eggs and mix it well.
Add butter and baking powder and again mix it well.
Received mixture pour in casserole and put in bain-marie. Heated until the mixture increase in 2 times.
Then remove from heat and cool down a little.
Add plain flour in the mixtire and knead a dough (to make it as plasticine).
Cut the suggestions and give it soak in oil.
Make a thin plate from dough and put in the suggestions.
Form a ball.
Lay paper in baking dish or just spread it with oil. Put the balls in a baking dish. Put the baking dish in preheated oven to 180 degrees C. Bake for 20 minutes.
Bon appetite!
Unfortunately, I have no
pictures for this recipe
. But I will add it later.