Coconut clouds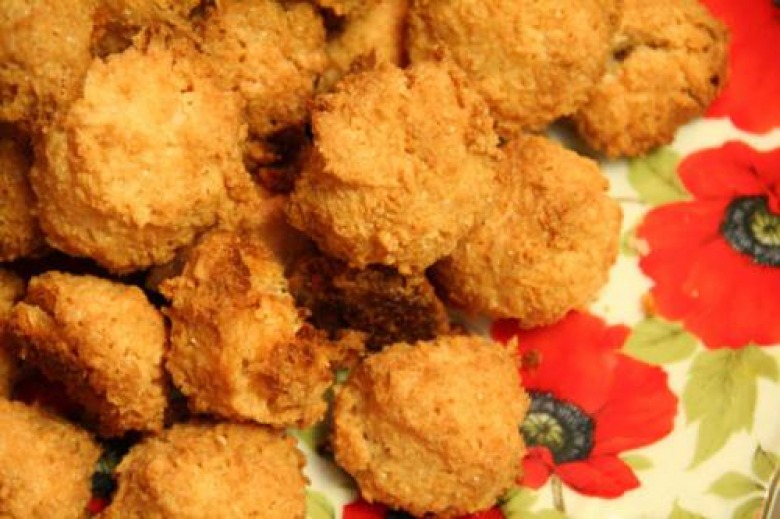 Ingridients
2 шт.
180 g.
200 g.
4 tsp.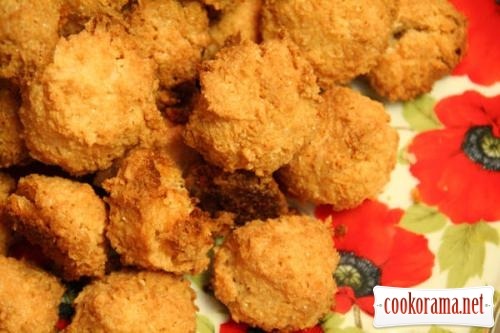 Preparation: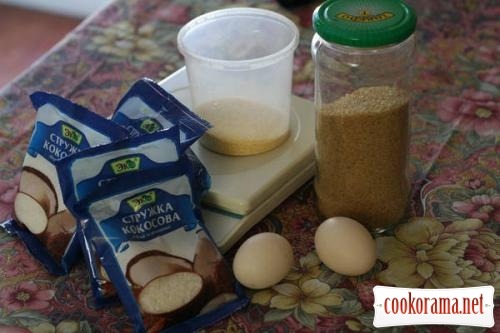 Pour in capacity all dry ingredients.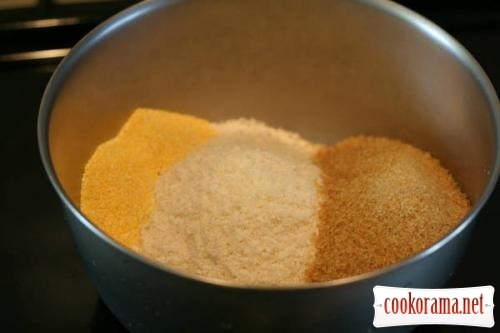 Stir well, add egg whites, stir well again. Don't worry there is no smooth — it is not should be.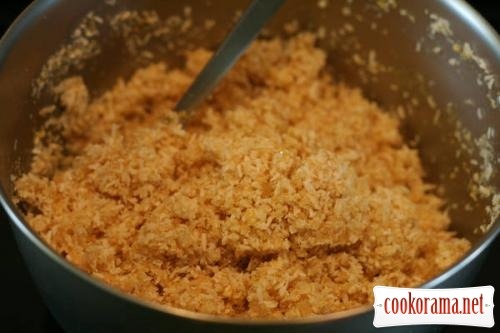 Lay cookie sheet with paper and put not big, half aof an oblate balls in it with spoon.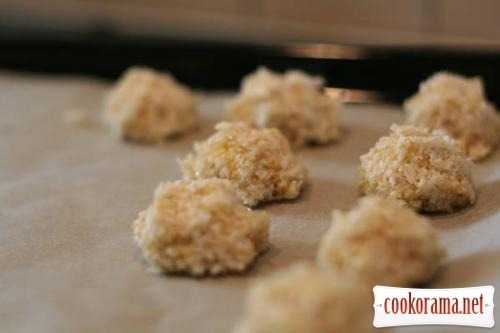 In this proportions you may got 36-40 balls, it's important that they were the same size, otherwise some will burn when another will be still uncooked.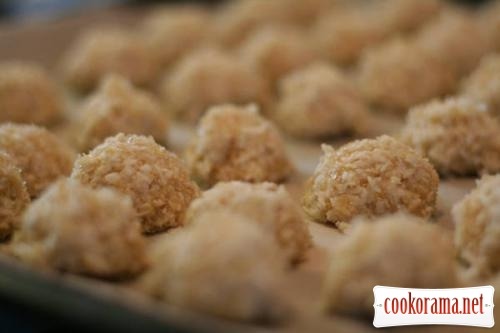 Bake for 15-20 minutes in preheated oven to 150 degrees C until it golden-yellow and ready

Very tasty, quick and easy, to tea, to coffee — very savoury, bon appetite!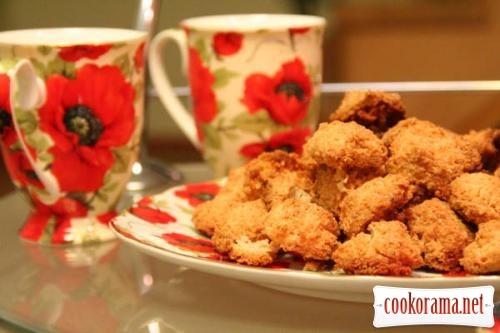 P.S. note, on the photo are clouds from brown sugar, from white sugar or from mix sugar they will be lighter, that's why don't wait for the same color.