Chicken cutlets with mushroom sauce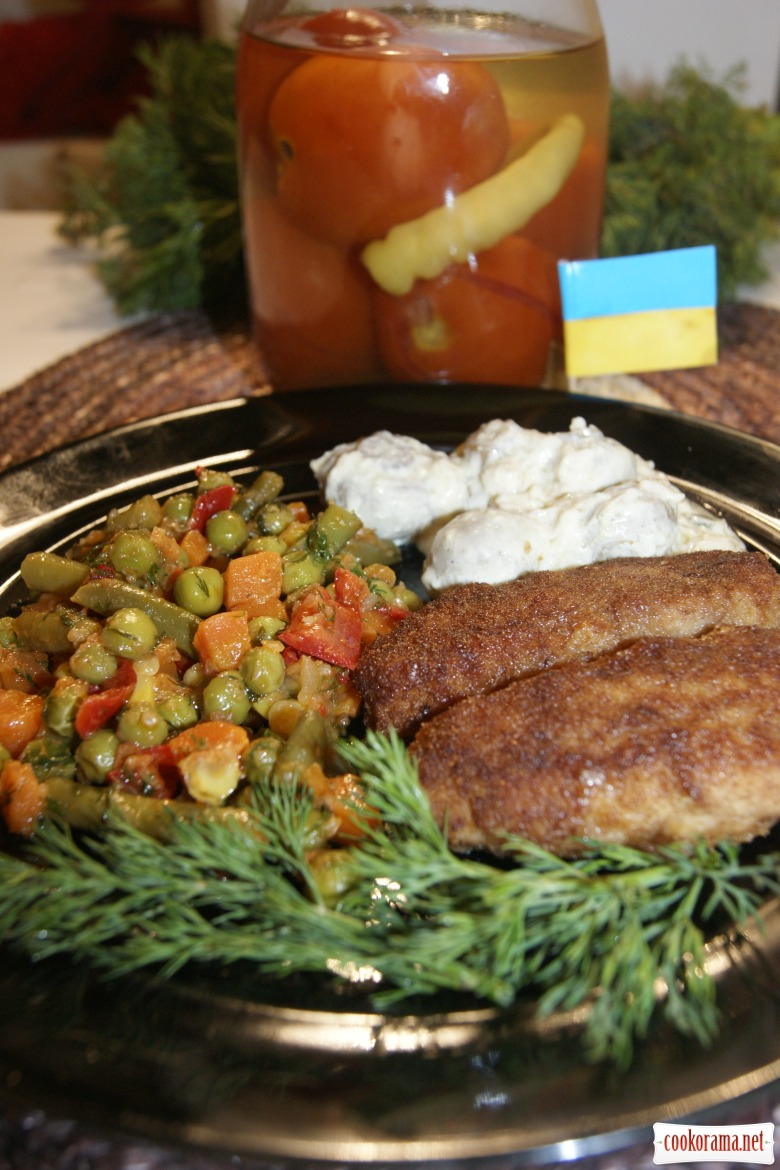 Ingridients
Cutlets
400 g.
20 g.
1 шт.
40 g.
40 ml
Sauce
400 g.
2 spoon
200 ml
1 шт.
2 шт.
This is the second of three meal that I prepared from one chicken — tasty with a crispy crust and very juicy cooltlets — dish № 2!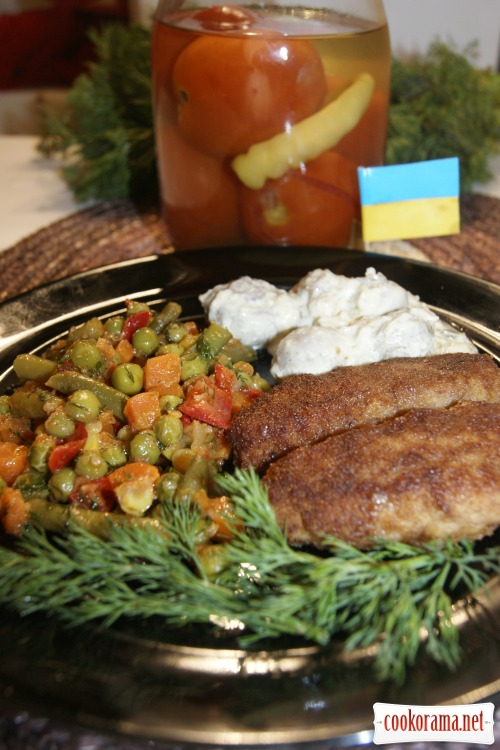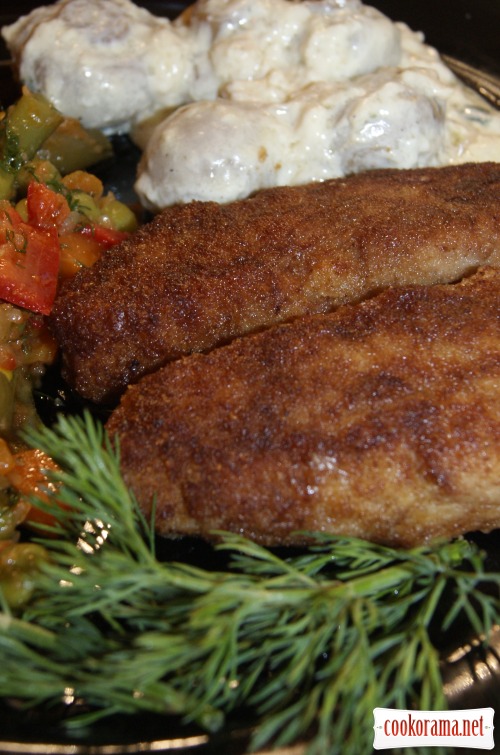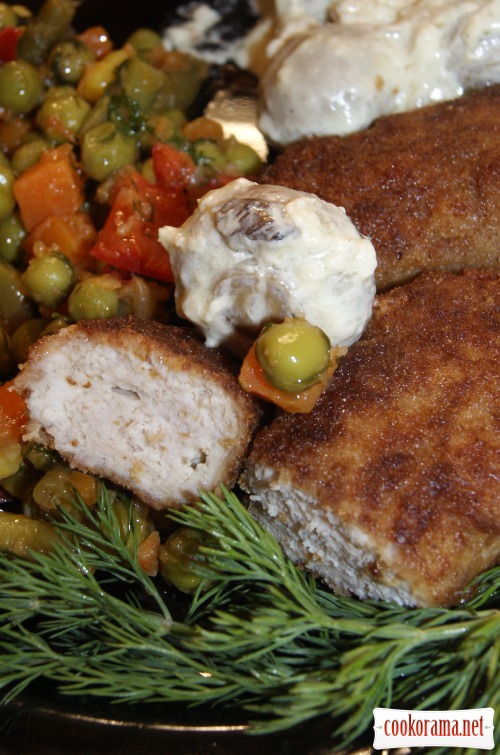 Preparation
Sauce:
Put onion in saucepan, adding 2-3 tbsp of water and let it evaporate completely, is a good way to remove the unpleasant smell of onions.
Add oil and whole, mashed garlic and stew for 2-3 min, after that add mushrooms and stew for another 10 min, remove garlic.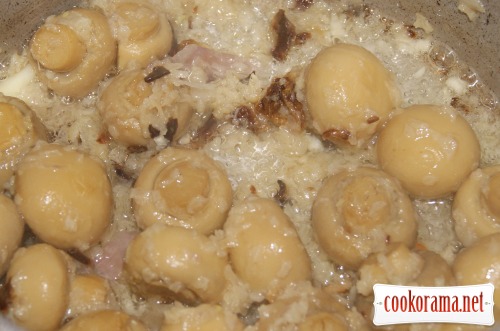 Then pour cream, salt and pepper it, stew for 5 min, that`s all – sauce is ready. If desired, grind mushrooms.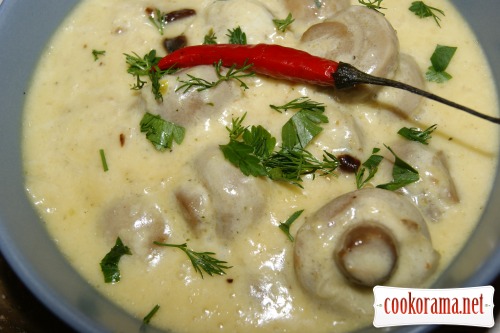 Separate chicken meat form bones, mince it twice, add butter, egg, grated cheese, milk, salt and pepper, stir well.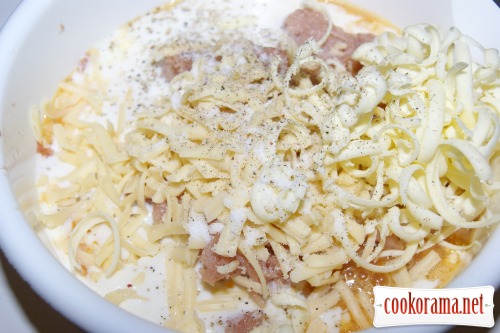 Form oblong cutlets, put them in the fridge for 15 min.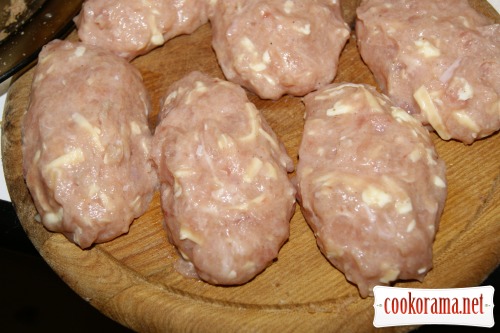 Roll cutlets in breadcrumbs. Fry in oil or butter.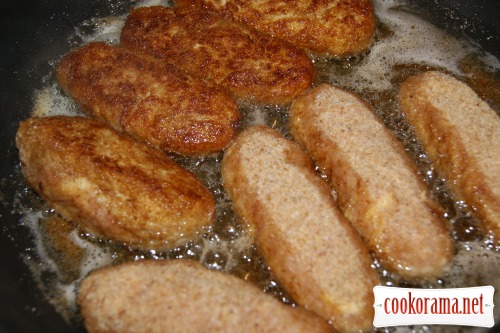 Put for 5-7 min in heated to 200 ℃ oven.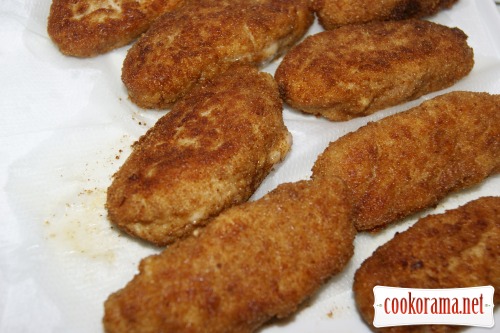 Serve with mushroom sauce and your favorite garnish, I did vegetable stew from peas, corn, green beans, peppers, tomatoes, dressed with onions and garlic.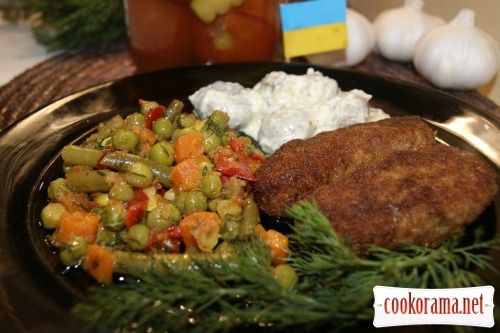 Bon Appetite!
Source of the recipe: the book by Daria Tsvek «Ukrainian cuisine».