Casserole from buckwheat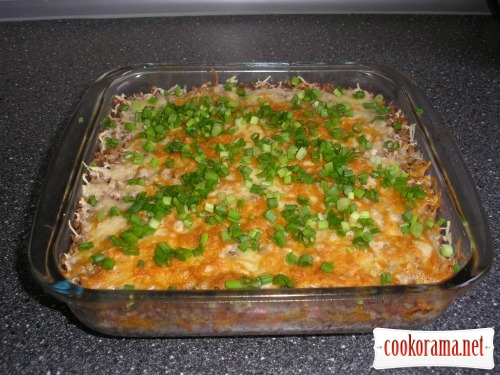 Ingridients
2 glass
1 шт.
1 шт.
200 g.
200 g.
Preparation
Boil buckwheat till readiness.
Fry in olive oil sliced onion, sausage and grated carrot.
Grease form with olive oil, put half of buckwheat (press a bit), on top half of grated cheese.
To the next layer spread mixture from onion, carrot and sausage.
Spread other half of buckwheat, top with cheese.
Bake at 180°С for about 20 min.
P.S. Minus of this casserole is that when you spread it on the plate, it fall apart a little.