Potato casserole with chicken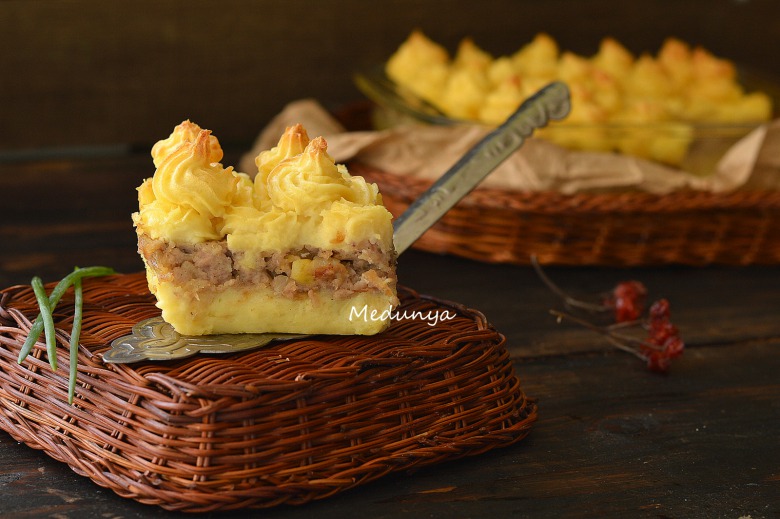 Ingridients
500 g.
1 шт.
3 шт.
2 шт.
100 g.
4 spoon
Tasty and nutritious casserole. Easy to prepare and the result will be an incredible yummy.

PREPARATION
Peel potatoes and boil to readiness in salted water. Mash with butter into puree. Mix eggs in.
Boil leg to readiness. Remove bones. Mince it. Dice onion and fry in oil till golden color. Combine chicken and onion. Add salt and pepper.
Grease baking form (small) with butter and spread 2\3 of potato mass. Top with chicken stuffing.
Put the rest of puree in pastry bag with a nozzle «star» and press figure hills all over the surface.
Bake in oven at 180℃ for 20 min.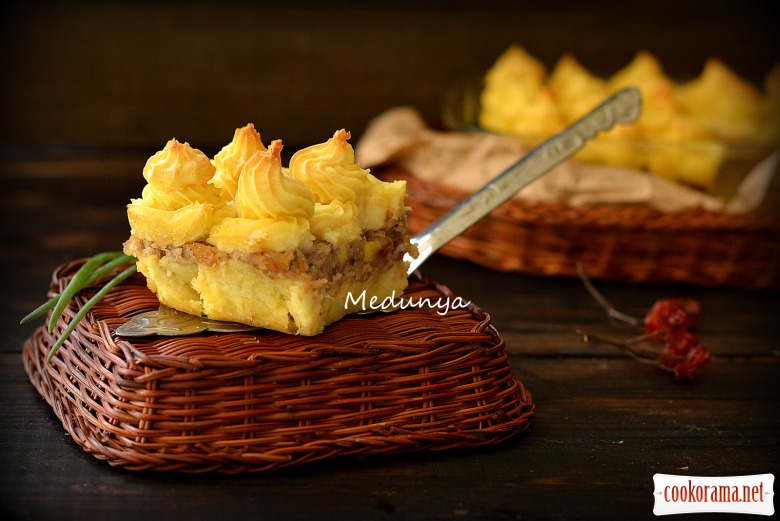 Bon Appetite!
1217

02 March 2015, 22:50