Potato casserole with minced chicken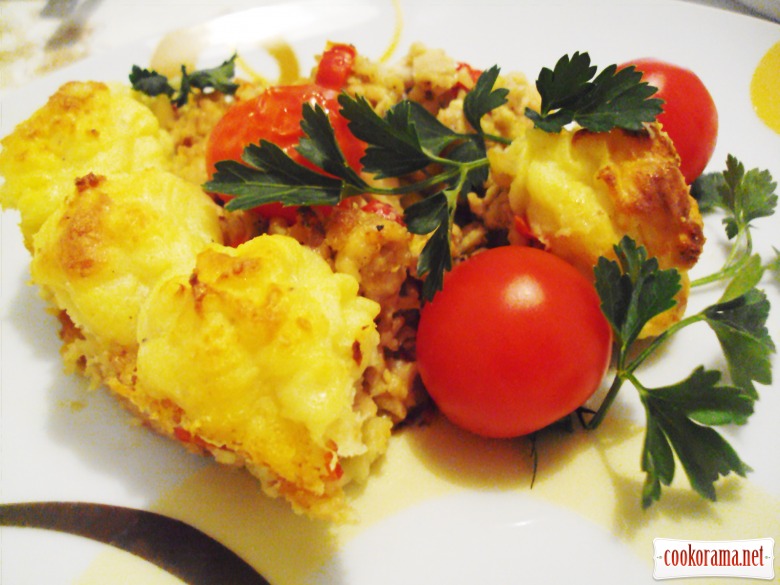 Ingridients
4 шт.
150 g.
150 g.
1 шт.
600 g.
60 g.
1 шт.
1 шт.
1 шт.
10 g.
1 шт.
20 g.
3 шт.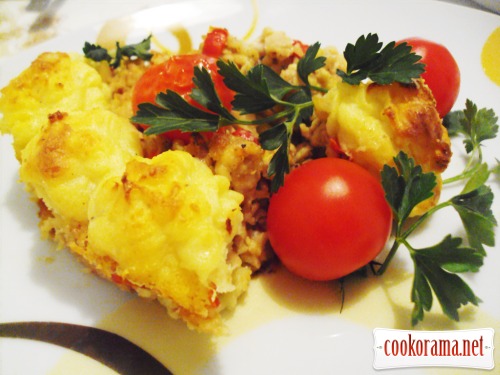 Preparation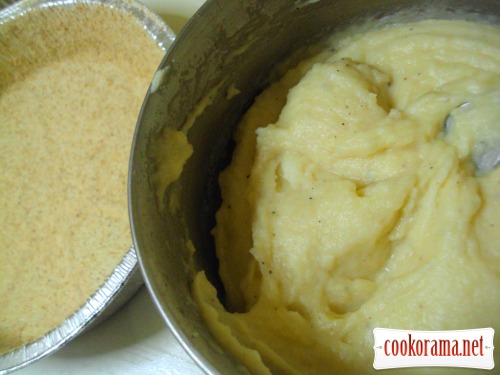 Boil potatoes and make a puree, adding hot milk and cheese. Cool a little. Add slightly stirred egg and mix.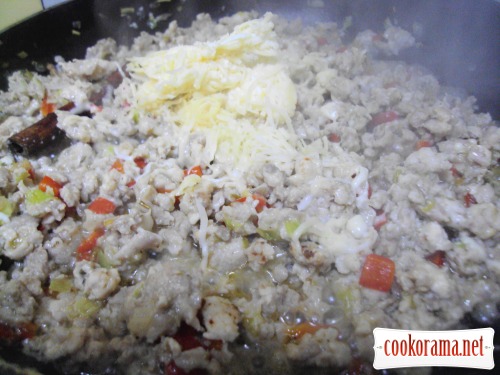 On a heated oil sauté chopped onion till transperency. Add mince, stir with a spatula as to avoid forming clods. Add diced pepper. Add spices, milk, cheese and nuts.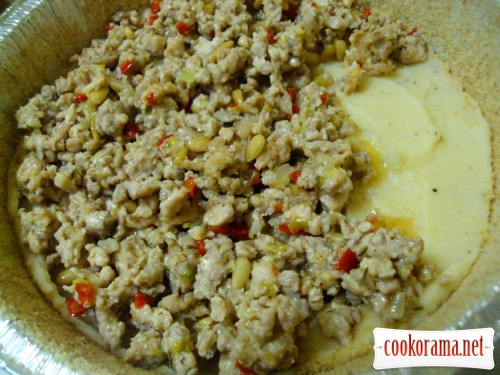 Grease the form with oil and sprinkle with breadcrimbs. Put on the bottom 1/3 of a potato puree, spread it. On a puree put mince.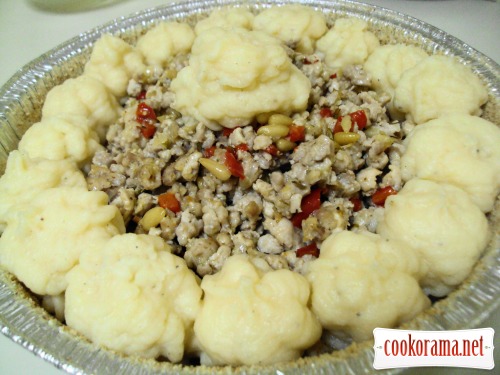 Using a syringe on the edge of the form make puree roses, and sprinkle them with a bit of grated parmesan. On mince put cherry halves and smear them with oil.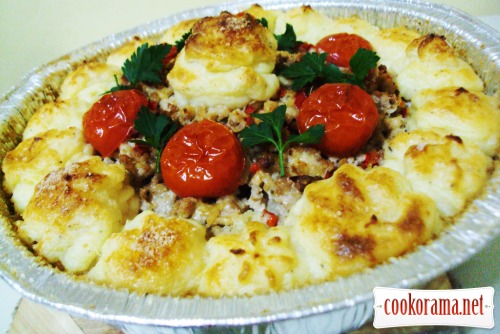 Bake in the oven at 180℃ for 30 min, till golden brown.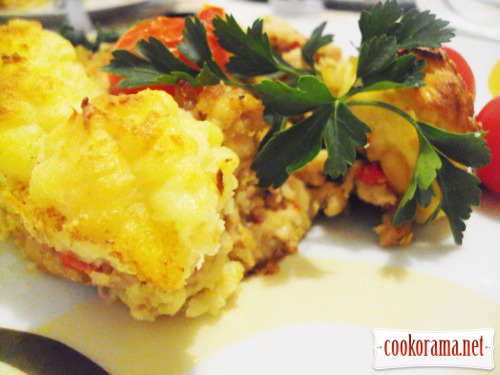 Bon Appetite!