Dutch fish bread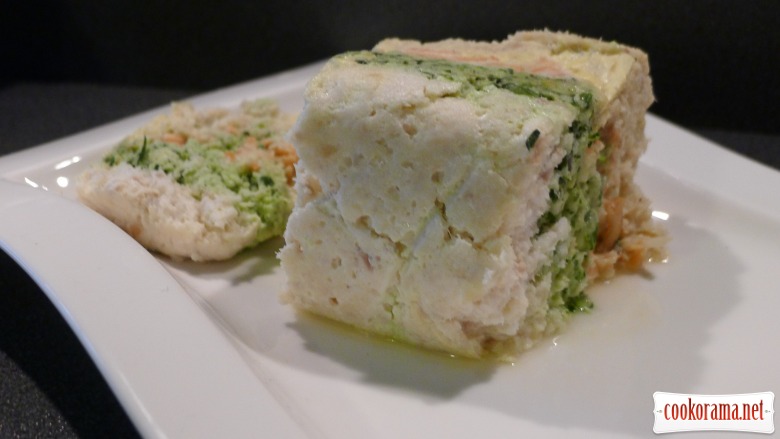 Ingridients
700 g.
200 g.
2 шт.
125 g.
1 шт.
2 шт.
1 spoon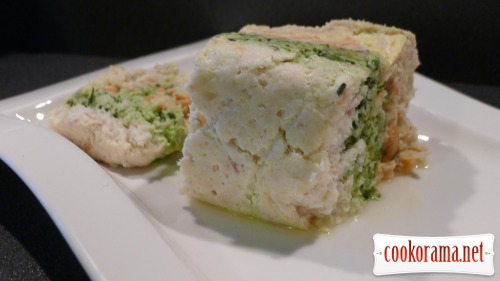 After Christmas and New Year, it's time to think about a diet that will help relieve some number of calories, vitamins and reinforce the body with useful proteins, fats and a minimal amount of carbohydrates. In addition to all above, this dish will look good on your table.

Preparation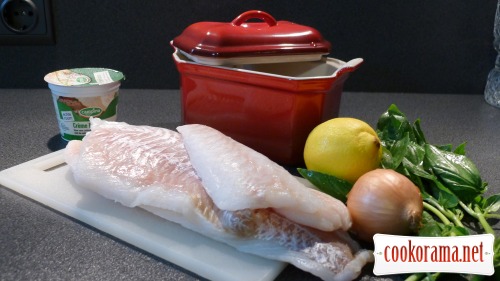 Fry in oil till golden onion and garlic. In a separate bowl chop basil. In a blender or food processor put sliced small portions cod fillet, fried onions and garlic, add the sour cream, lemon juice, pepper and salt to taste.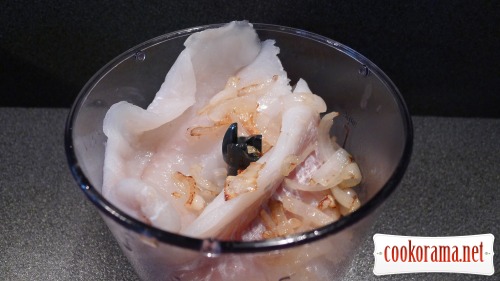 Mix it. 1\\4 of the stuffing mix with basil and egg. The rest of the stuffing mix thoroughly and also add an egg. Slice the smoked salmon.
Prepare a ceramic mold for baking, lay the bottom with a baking paper, if necessary, cut the paper at the edges.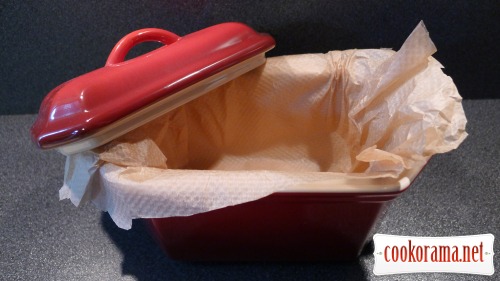 Put the first layer of stuffing.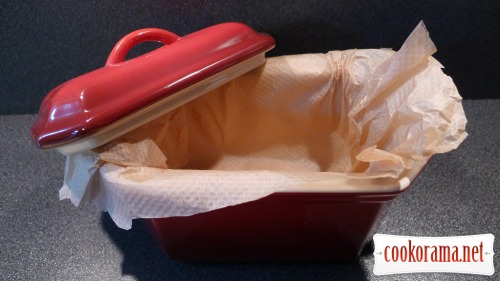 Put a second layer of stuffing with basil completely.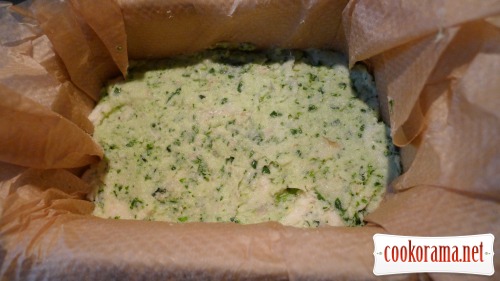 Top with sliced pieces of salmon.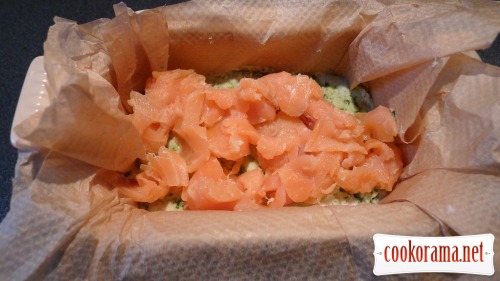 Lay the last layer remains of stuffing with cod. Add salt and pepper to taste. Cover with lid.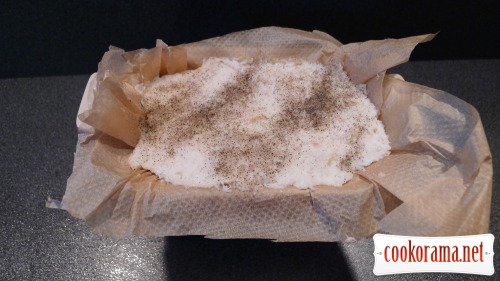 Preparation to baking. Put the ceramic mold with fish bread in a container filled with hot water. Level of the water not more than 2 сm. Now we can bake in a preheated to 200 degrees oven for about 40 min.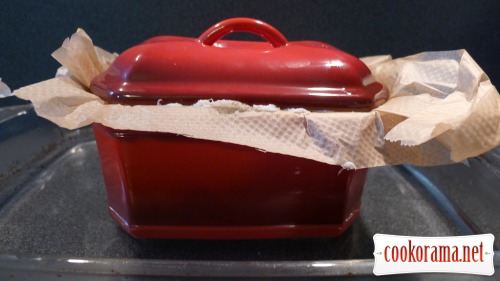 I recommend to vary the temperature and baking time depending on the features of your oven. The baking temperature can also be 180 degrees, and time of baking 45-50 min.
Bon Appetite!