Pumpkin bread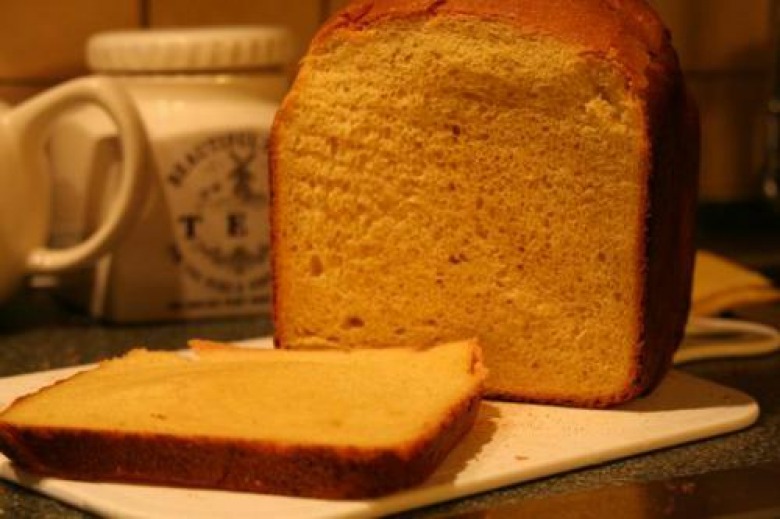 Ingridients
150 g.
275 ml
4 spoon
1 tsp.
1 шт.
2 spoon
50 g.
450 g.
15 g.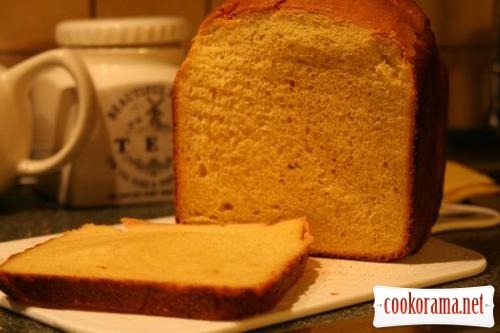 Original recipe from chef:

Preparation:
Boil pumpkin in water, pour off water, make pumpkin puree with blender. Put 150 gr puree into a measuring pot and pour it with whey until 275 ml, stir well. Pour mixture in a pot, add salt, sugar, yeast and warm it and pour in casserole. Sift flour, add oat-flakes, pour melted margarine. Main mode, light crust.
We did in this way:
We have Panasonic SD-255, that's why we have changed the principles of cooking. We did puree and add kefir, sugar, vanilla sigar (10 gr), warm in microwave. Pour granular yeast in bread maker pail, then add flour (proportion 3/1). Then pour warm puree, piece of not melted butter, oat-flakes. Standart mode, size L (about 1 kg). We have got tasty
bread
, without any pumpking flavor (i don't like this one) only delicate smack and golden color, spongy, like a sponge cake.