Pie "Apples in a featherbed"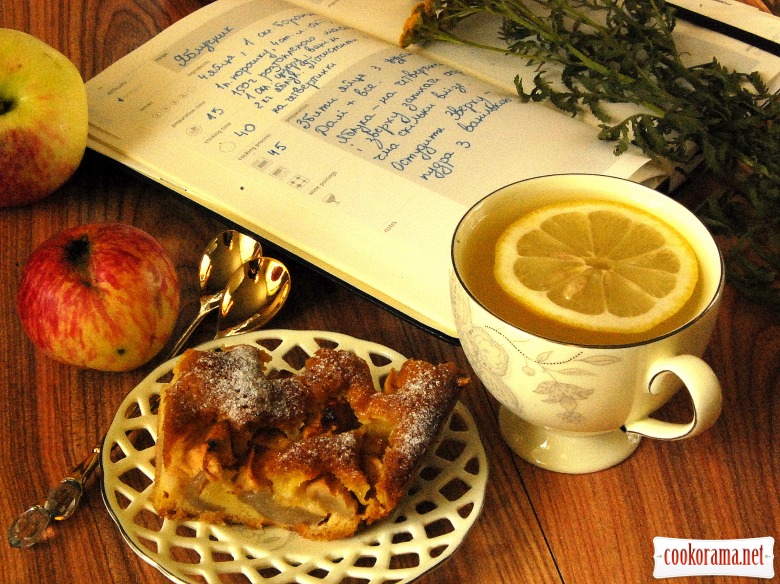 Ingridients
Ingridients
4 шт.
200 g.
200 g.
20 g.
50 g.
150 g.
20 g.
1000 g.
Powdering
40 g.
10 g.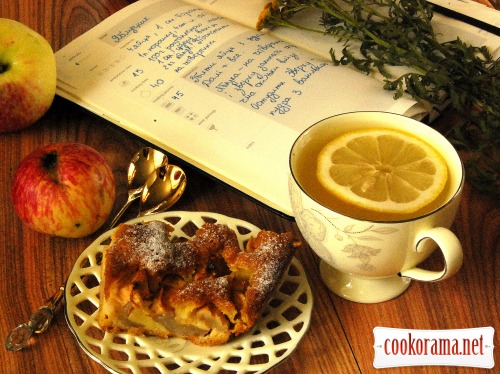 You never know where you will get a wonderful recipe. This time I got it on the post, when received a gift-book for noting recipes. One woman behind me in the line, started to tell everyone the recipe of a veru gentle apple pie, which is cooked very quickly. «I under stand that I can`t eat so much sweet, but this pie is so tasty! Can`t stop having for another piece. And apples are melting in your mouth. For last two days I made it for three times. And today will make too». After such advertisement everyone in line, and post workers began to note the recipe. And me? I also want! Got my book, quickly unpacked it, take a pen. Write quickly, not to miss anything! Done. Really very quickly and tasty.

Preparation
Evrything is so simple: mix eggs with sugar for 2-3 min. Add everything except apples and mix for another 2-3 min.
Grease the form and sprinkle with semolina (I`ve got oval with a diameter: 20х30). Pour the batter on top and stick on quarters of cleaned inside and out apples. The woman expressed: upright and quartered, and don`t chop finely and throw as you wish! You should take a lot of apples, they should stick in dough close to each other. В процессе выпечки тесто поднимется и заполнит небольшие промежутки между яблоками. Aplles will be here more than dough. During baking they`ll partly dissolve in the test.
Bake for 40 min at 180℃. Cool it before cutting. Sprinkle with sugar powder and vanilla sugar before serving.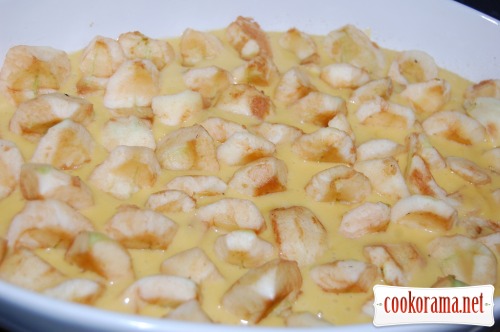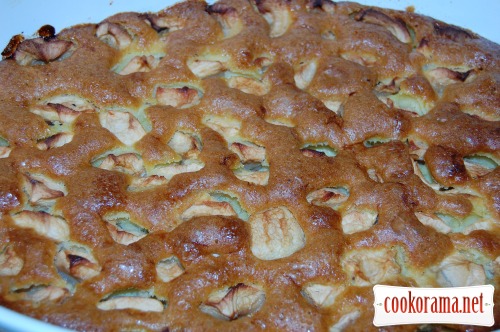 Recipe is good in all espects: price-quality –speed are perfect. Especially, that soon is Apple Spas: I think the recipe will be useful.
Bon Appetite!
711

02 August 2011, 10:28