Apple-nut pie with curd with praline glaze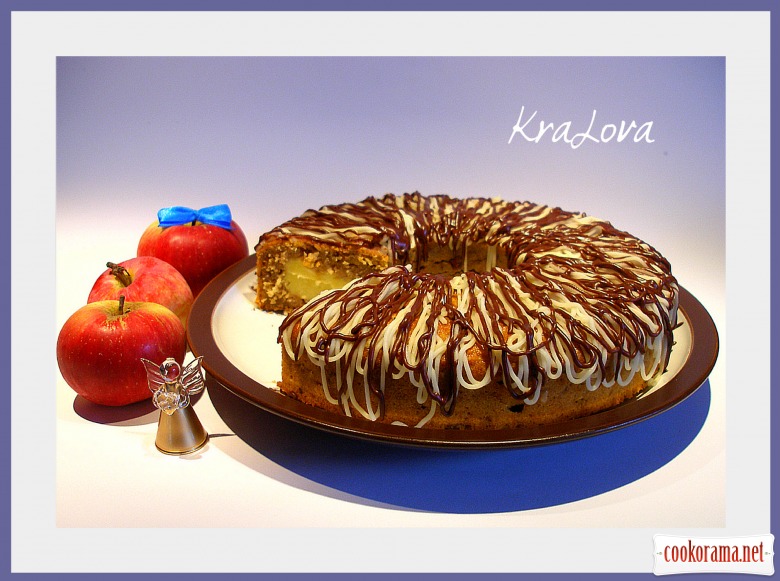 Ingridients
Filling
225 g.
1/2 glass
1/4 glass
1 шт.
2 spoon
Dough
3 glass
1,5 glass
1 tsp.
1 tsp.
3 шт.
3/4 glass
1 glass
3 glass
Praline glaze
1/2 glass
1/4 glass
3 spoon
1 glass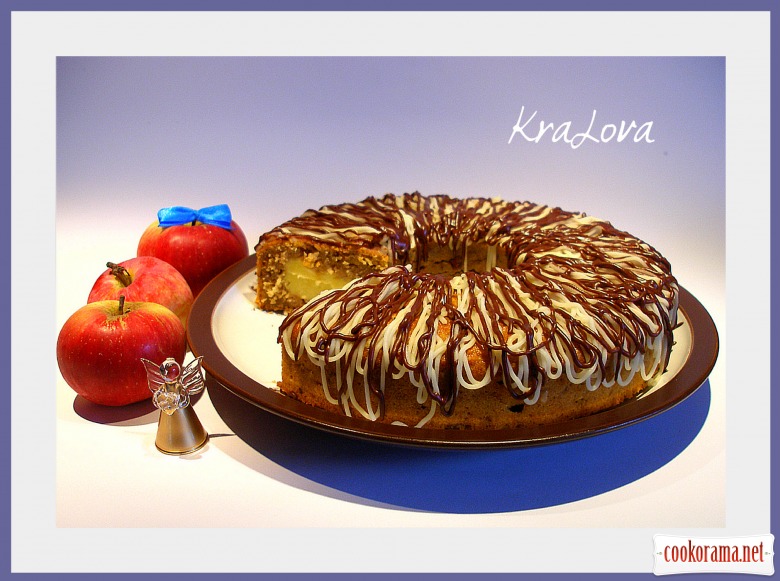 Pie with absolutely simple and accessible ingredients, but very solemn

Dough is obtained to the best of sweet and moist. If you like dry, it makes sense to reduce the number of apples. And you can cut apples into pieces, instead of grated.

Preparation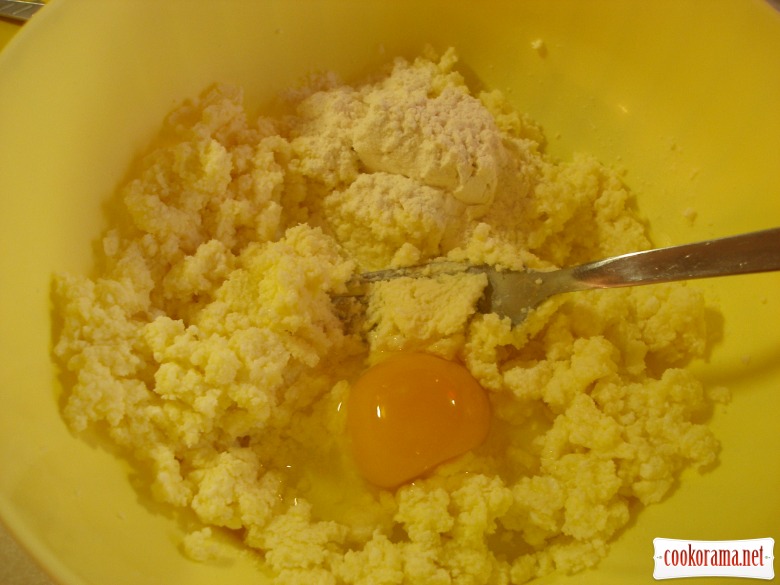 Prepare filling. Mix cheese with butter and sugar. Add egg and milk. You can add vanilla sugar. Stir well.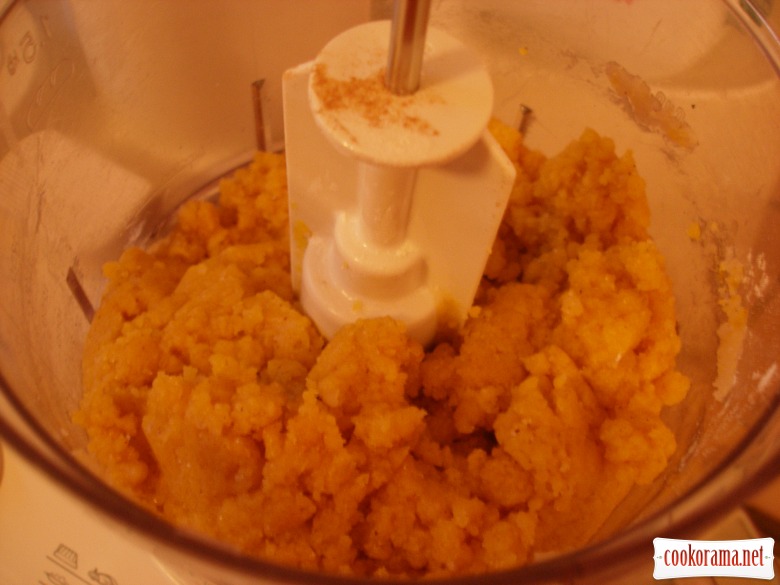 Prepare dough. Mix milk, sugar, salt, cinnamon, baking powder.Add eggs and butter. Stir well.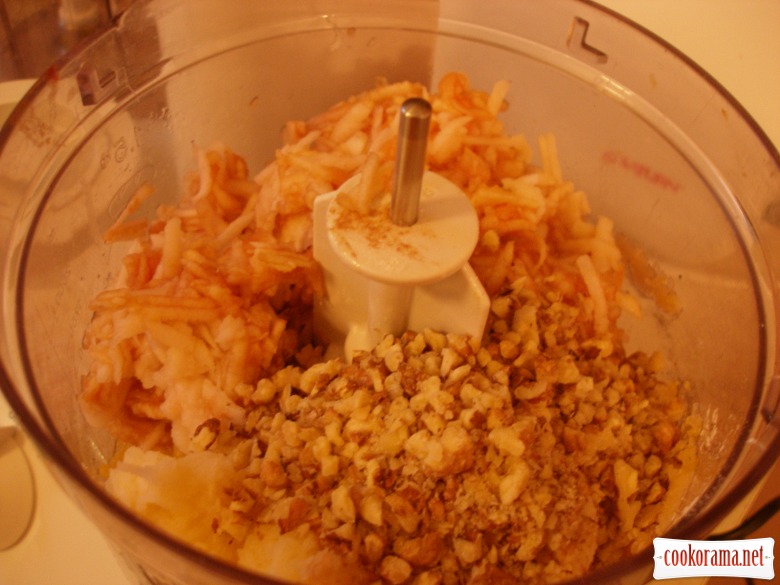 Add apples (peeled and grated coarsely) and nuts (grind them). Stir well again.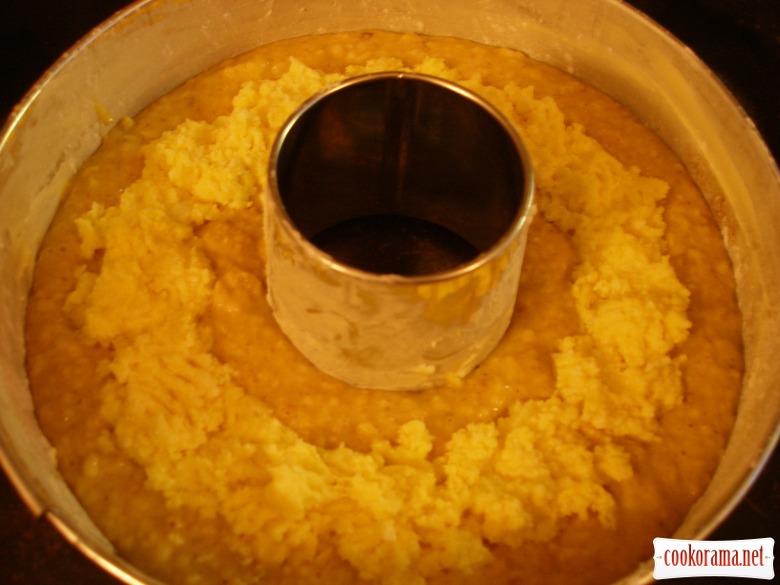 Grease round form with hole in the middle with butter, sprinkle with flour, spread half of dough. Spread stuffing round it, not to touch the edges.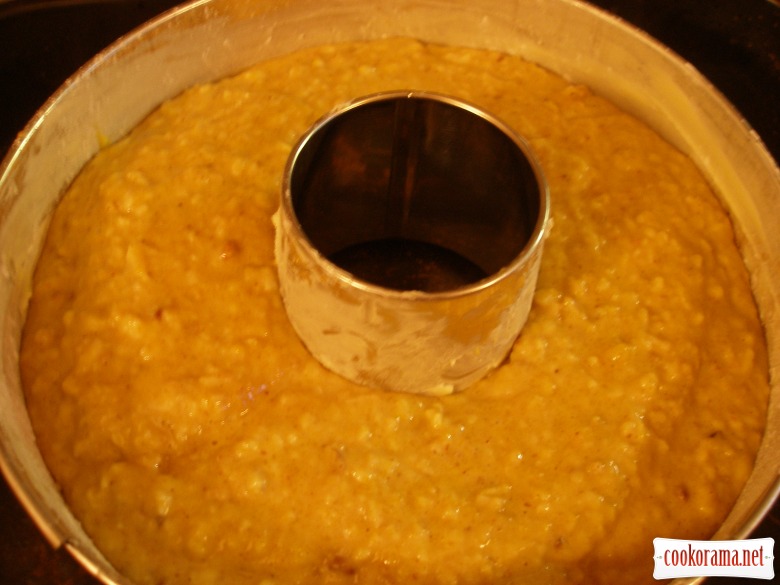 Top remained dough. Put in heated at 180℃ oven for 1 h 15 min. Check with toothpick – if it is completely dry, remove. Otherwise, leave in the oven for another 10-15 min. It is better to burn it a bit here.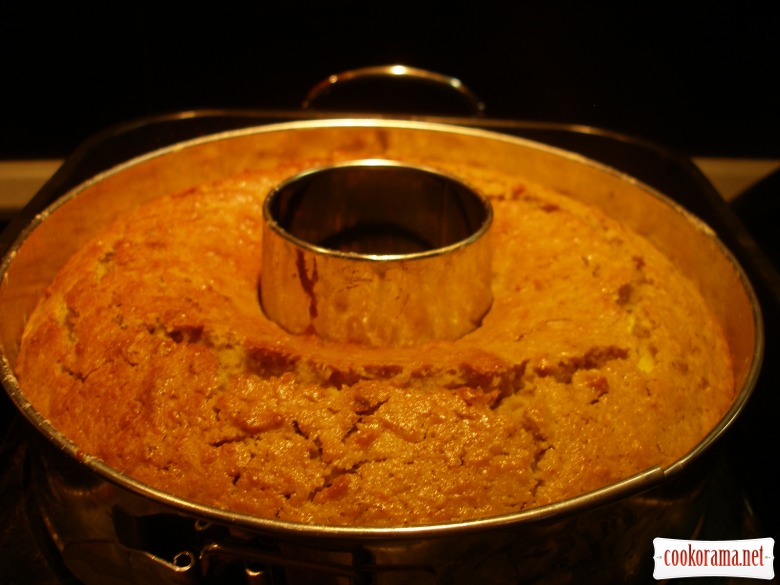 Remove cake and let it stand in form for 5-10 min. Remove from form and cool completely on stove (it is not fast).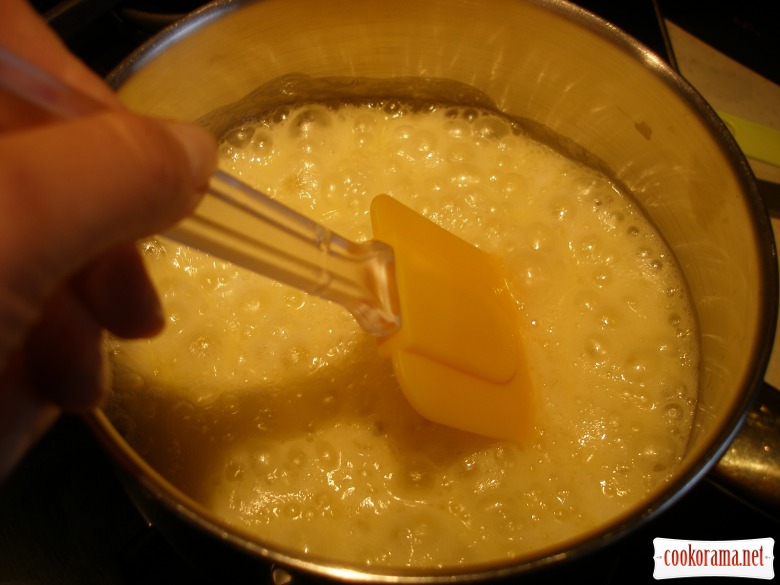 Meanwhile prepare praline glaze. In a saucepan mix butter, milk and sugar. Bring to boil. Cook for 1 min, constantly stirring.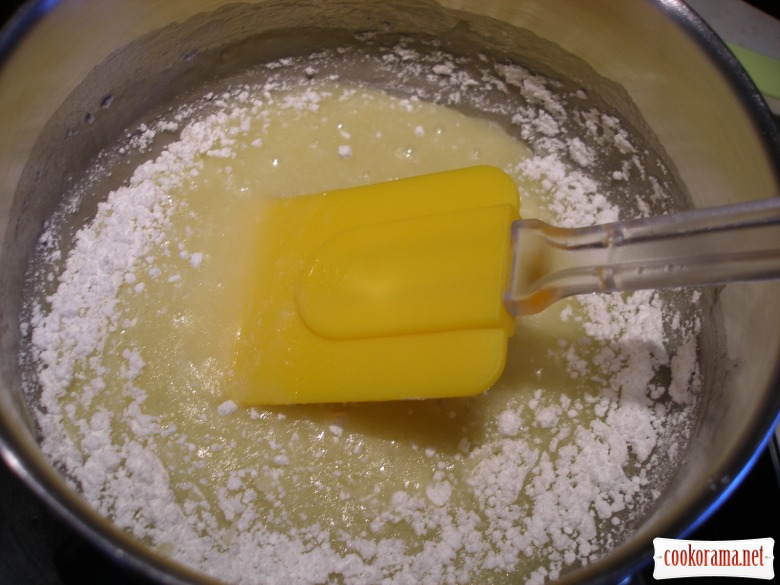 Remove from heat, constantly stirring, gradually pour sugar powder. Calculate amount of powder depending on thickness of glaze.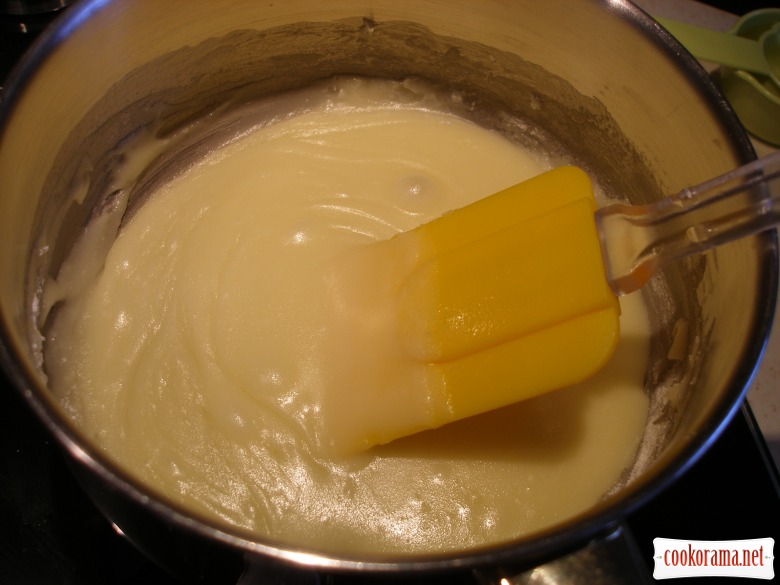 I got such glaze. It cools fast, so, don`t waste time, while it is hot, put glaze in a pastry bag and decorate the pie.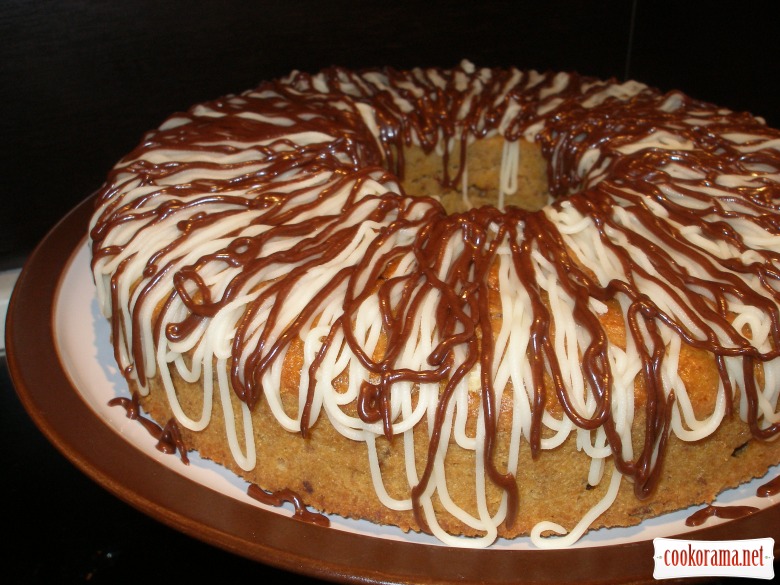 At the last moment decided to decorate the pie with melted chocolate))